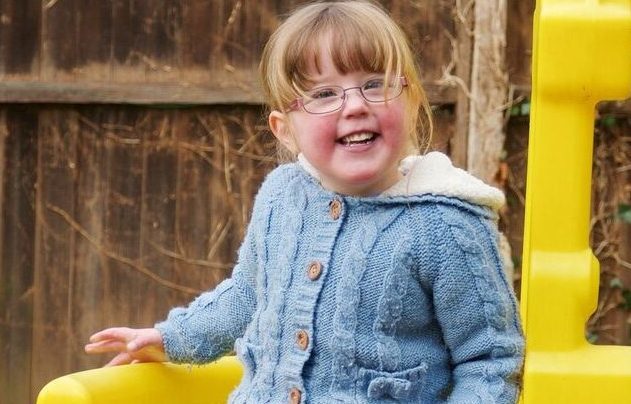 JESSICA GEORGE starts school in September.
That's a big day for any parent and it's one mum and dad Louise and Michael feared they'd never see.
Because even before Jessica was born, they were given the shocking news that their first baby had a rare, potentially-fatal heart condition.
"It was discovered when I had a routine scan 20 weeks into my pregnancy," says Louise, from Buckinghamshire.
"We were transferred to hospital in Oxford and from there, to Great Ormond Street Hospital, where doctors explained how severe Jessica's condition was."
Jessica has a heart problem called hypoplastic left heart syndrome (HLHS) which affects just one baby in 5,000.
In HLHS, the left side of the heart is much smaller than usual and cannot pump enough blood to the body.
Without treatment, babies quickly become seriously ill.
Sadly, even with medical advances, some babies die and others have ongoing health problems.
"We were told that surgery would be necessary as soon as Jessica was born, but that she was unlikely to survive," says Louise.
"We were advised to let nature take its course."
But doctors also mentioned that a radical type of surgery on babies' hearts when they are still in their mother's womb had been performed in Boston, and this gave the family a glimmer of hope.
"We spoke to our medical team back in Oxford," Louise says.
"It just so happened that a doctor with experience of foetal surgery, who was on sabbatical in the United States, would be back in the UK for a short time when I would be 28 weeks pregnant — the ideal time for the surgery to take place.
"He had never done this actual procedure before, but was willing to perform it on our baby."
Fully aware of the risks and possible outcomes, Louise and Michael decided to go ahead.
"It was very, very scary — but it was our only option really," Louise says.
"I remember sitting in the chapel at the hospital thinking, as soon as we meet our little girl, we could be saying goodbye to her."
A few weeks later, surgery was performed on Jessica's tiny heart while she was still in the womb.
Seven consultants were in attendance during the operation, which took place at the John Radcliffe Hospital in Oxford.
Thankfully, the procedure went well and, helped by their faith and a strong network of friends and family, Louise and Michael remained positive.
"We took the view that my pregnancy might be the only time we'd have with our daughter, so we wanted to enjoy every moment of it," Louise says.
There were many difficult times, too, however.
Louise cancelled her ante-natal classes because she couldn't relate to what other women were experiencing.
"It seemed like everyone around me was having a normal pregnancy and only worrying about what colour to paint the nursery walls, when we were worrying about whether our baby would survive," she explains.
When Louise gave birth to Jessica naturally two weeks before her due date, in Southampton, she knew that her newborn daughter would need further complex surgery to save her life.
Treatment for babies with HLHS often involves a series of operations in their first few weeks and months of life, and Jessica's first open-heart surgery took place at University Hospital Southampton when the little girl was just eight hours old.
"I had one quick cuddle after she was born, and then they took her down to theatre," Louise remembers.
"We were filled with euphoria that she'd arrived and was well, but also terrified. It was a very long wait."
After further surgery when she was one week old, little Jessica stayed in hospital for a month and was then, finally, allowed home.
A third operation took place when Jessica was 14 weeks old and this was followed by another at six months.
Each time, Jessica's recovery was fraught with worry.
She suffered wound infections and other complications, had to be tube fed, and needed many different medicines.
Louise recalls one particularly distressing occasion when they were staying in a Ronald McDonald house for families close to the hospital in Southampton, where she had trained as a midwife.
As they popped back to pick up clothes, they got a call to say Jessica had suffered a blood clot. Emergency surgery was performed on the intensive care ward.
"We were told to give her a quick kiss — we thought we'd lose her. It was the longest hour of my life," says Louise.
Thankfully, Jessica survived and, despite her traumatic start in life, she is now, her mum says proudly, a "happy, smiley four-year-old" who loves drawing, dressing up and playing in the home corner at nursery.
"Jessica loves being outside, too," Louise adds.
"As a family, we go on lots of walks together with her little sister Sophie, who's two."
---
READ MORE
Agony of grieving parents waiting for birth of baby boy just days after laying their other son to rest
Mother gave birth in her bedroom after being 'turned away' from hospital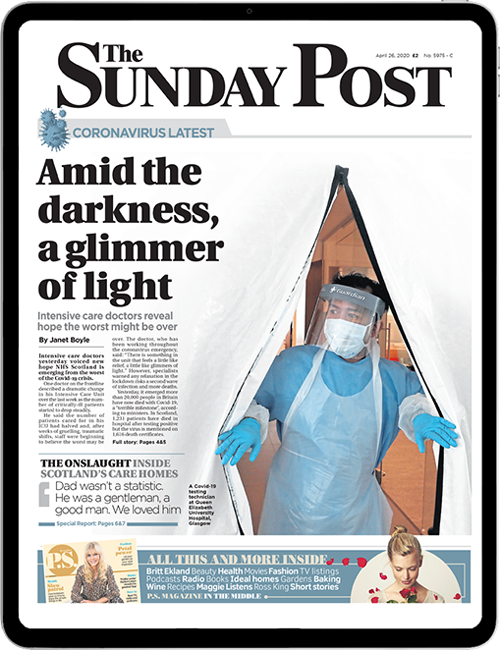 Enjoy the convenience of having The Sunday Post delivered as a digital ePaper straight to your smartphone, tablet or computer.
Subscribe for only £5.49 a month and enjoy all the benefits of the printed paper as a digital replica.
Subscribe