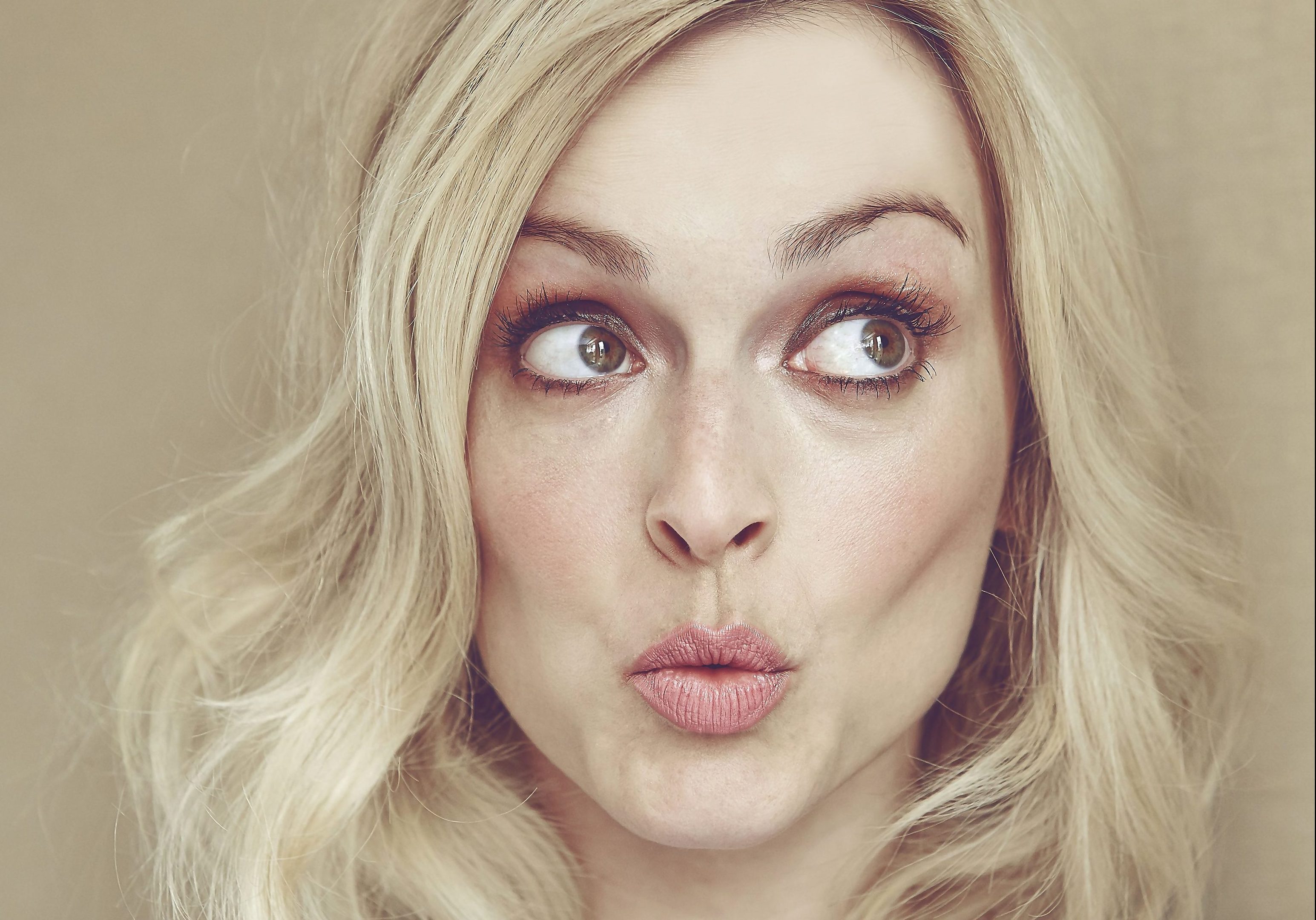 IT'S been a busy few years for Fearne, from being a fixture on the celebrity circuit to mixing with royalty to becoming a doting parent with husband Jesse.
From presenting Saturday morning TV when she was just a teenager to being one of the stalwarts of Radio 1, Fearne Cotton has become one of the most familiar figures in broadcasting.
Now her career is branching out in a new direction with the publication of her first cookery book.
Surely with such a solid reputation as a broadcaster – and as the mother of two young children – she didn't need to add to her workload?
"A lot of what I do doesn't feel like work because I enjoy it!" she laughs.
"Doing the book has been a really wonderful process from beginning to end.
"My life is very much about family and then work at the moment.
"My social life has gone awry somewhat, but I'm really happy with what's going on."
It's all about being organised, maintains Fearne.
"I've been putting the kids to bed, then making the final checks on proofs of the book to make sure everything is OK before they go to print. I've sort of used that time to get things straight with work and I'm really enjoying it, so it's not made things too busy for me."
A year ago, having left Radio 1 to have her second child, Honey, Fearne says she had time in her day to work on cooking and testing recipes.
"It all felt quite natural – there was no rush so I could sit down at night when Rex was in bed and write all the text. It was really lovely, the whole thing."
She says the book is aimed at anyone, including those who may not have cooked before but want to give it a go.
"It could be for people who want to feel good and energised and want to eat good, healthy, home-cooked food that isn't going to take them hours."
That said, she admits her own preferred type of cooking is 'ceremonial' meals when there are lots of people around the table.
"It's my favourite way to cook, to have lots of family over and me and my husband cooking for everyone.
"I absolutely love that."
She says husband Jesse Wood – son of Rolling Stone Ronnie – is a "great cook".
"He's taught me a few tricks. It used to be a case of trial and error. I'd look through books and try a few things out and eat in different nice restaurants to get inspired.
"I'm annoyingly organised. By the time I have finished cooking the meal, I've pretty much cleared up.
"My husband cooks amazing meals, but by the time he has finished, it looks like wild animals have been in the kitchen!
"We share the cooking half and half. When I was cooking a lot for the book, he would do the cooking at the weekends. If one of us is coming back late from work, the one who has been at home will cook dinner, which is nice."
Fearne has known from an early age what she wanted to do, whether that's the food she eats or the work she does.
She became a vegetarian at 11 after seeing a John Craven's Newsround report on animal transportation and presented her first TV programme –  a Saturday morning show called The Disney Club – at just 15.
"I went to an audition for presenting thinking it was an acting job, got it, and haven't really stopped since."
She tells me the late Terry Wogan was one of the biggest influences on her career. Even several months after his death, it's clear she's been deeply affected by it.
"I'm still in shock about it, still so sad about it. It was such sad news."
Their appearances on Children In Need together charmed viewers, but Fearne says she feels privileged to have worked so closely with him.
"I learned everything from him. I've never worked with anyone so absolutely amazing.
"I feel so lucky – he was one of the greats in the history of British TV. He's one of the people who changed it and switched it up.
"He was so consistent in style, he had such an effortless ease in presenting .When I worked with him on Children In Need he would just take his time.
"There was no rush, he would deliver things with such emphasis and ease, like he was having a conversation with his friends.
"There would be no change between him talking to the floor manager off set and talking on camera to the millions watching.
"He was a master of that – he made everything sound like a story. Even when he was reading out something bland like a phone number he would make it engaging.
"There was no one like him and there never will be again."
Terry isn't her only broadcasting hero.
"One of my dreams is to interview Joanna Lumley face to face", she explains.
"I've only ever interviewed her on the phone and that was pure pleasure – a real moment. I'd love to interview her in the flesh.
"She's had an amazing career, she's funny, so smart, and she's been doing the same level and quality of work for years – I think she's absolutely brilliant.
"There's something weird and wonderful about interviewing another TV host and one of my favourites is Ellen DeGeneres.
"I'd love to meet her, but I'd be terrified because she is a master of interviewing so I think I would probably crumple at her knees."
For the moment, her biggest challenge is dealing with family life. She's married with two young children, yet five years ago she was single.
"I hoped I would be married by now but it seemed quite unlikely," she admits.
"I probably wasn't that confident it would all happen quickly. That's why you have to go with the flow of life and not think you are in control. Then you meet someone, fall in love and it all happens nice and easy."
She's in no doubt about the biggest challenge of parenthood.
"Lack of sleep, by far!" she laughs. "At times you feel as if you're going crazy."
So how come she always appears bright and sparky on screen?
"Loads of coffee is the main thing, but talking to friends who are mums helps you realise you are not the only one tearing your hair out at 5.30 in the morning when your kids are growing up."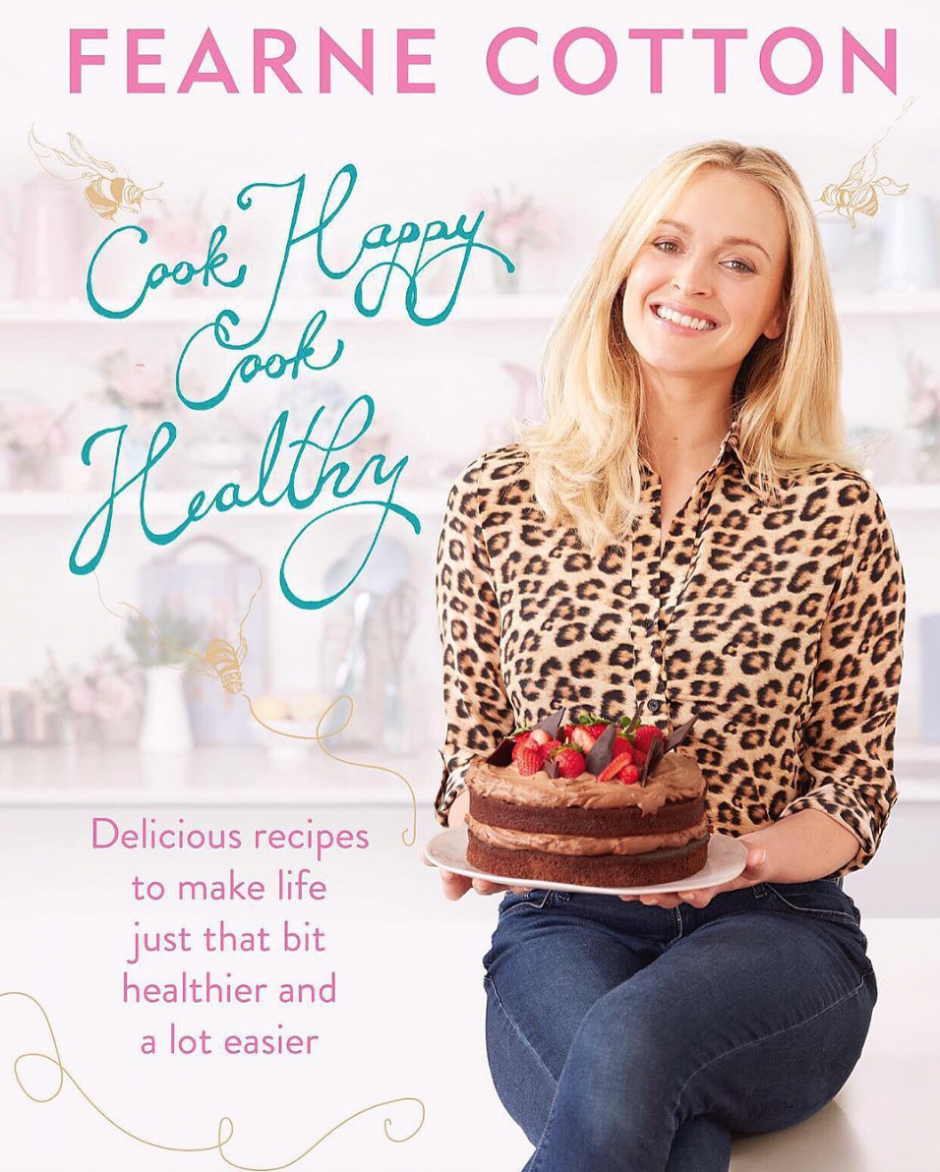 Despite Fearne's and her husband's cooking skills, she admits their children can be as fussy about food as anyone's.
"Rex is at the moment. He's going through that five-year-old thing where he is stuck in rut and won't try anything new.
"The good thing is that because Honey is starting her food adventures and will eat anything, I can say, 'Look, Honey is eating sweetcorn,' or whatever, and he might step up to the challenge. It's all about small steps."
Not so many years ago, she was a regular on the celebrity party scene, but she confesses those days are firmly behind her.
"I don't go out, ever!" she smiles. "It's taken a massive back seat. When we first met we used to like going out to gigs and things like that, but we are too tired.
"If we do get a night when we are both not working, we just want to sit in front of the telly with a nice meal and chill out!"
---
READ MORE
Eurovision without Terry Wogan will still be television gold
Turning 70 will be Absolutely Fabulous for Joanna Lumley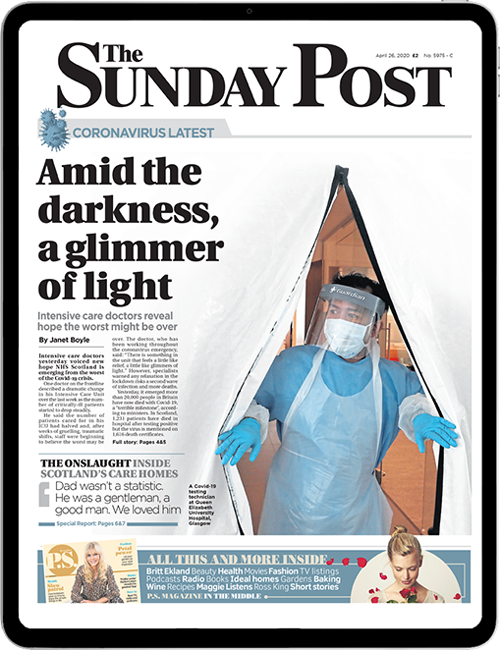 Enjoy the convenience of having The Sunday Post delivered as a digital ePaper straight to your smartphone, tablet or computer.
Subscribe for only £5.49 a month and enjoy all the benefits of the printed paper as a digital replica.
Subscribe