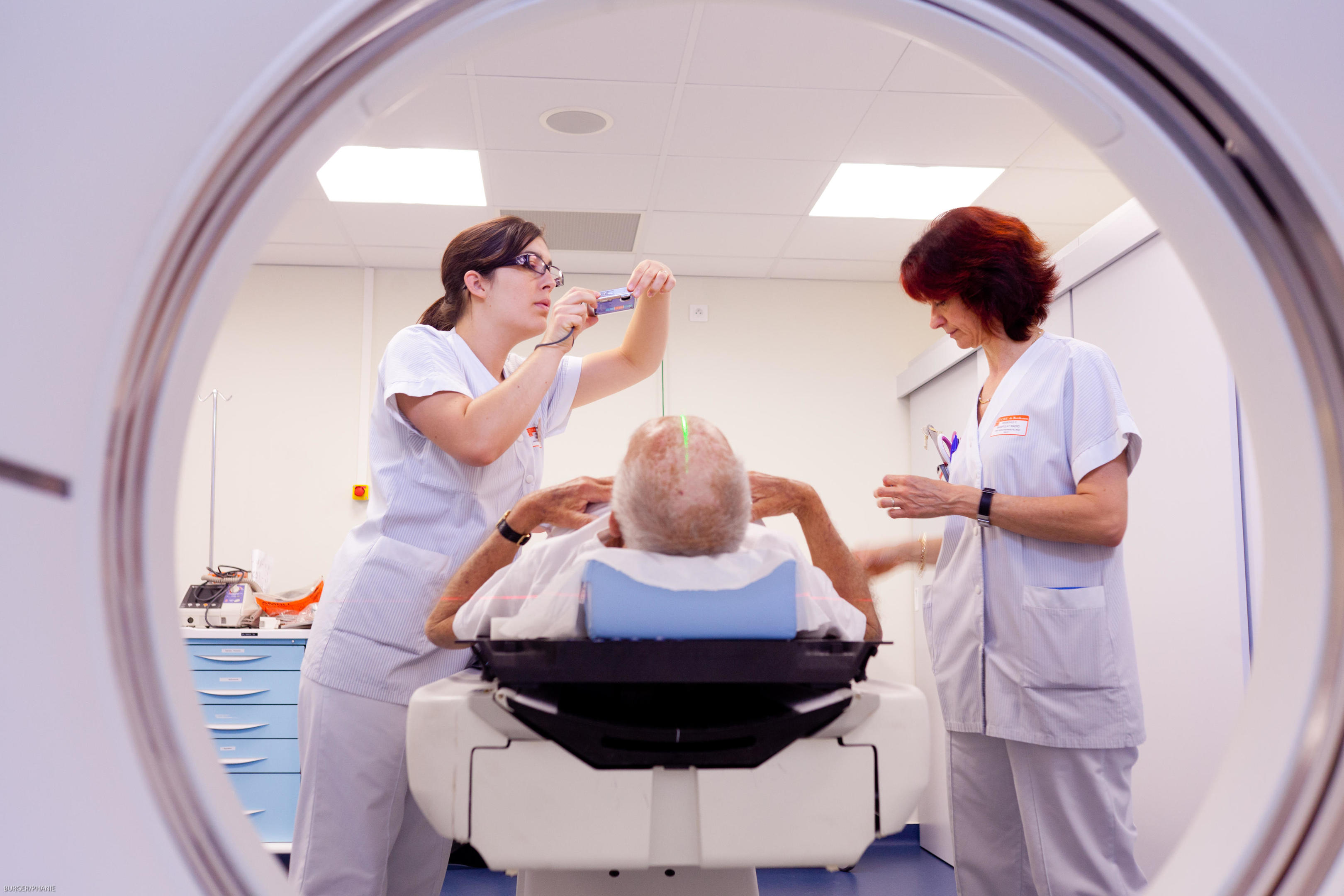 Nearly 70,000 Scots were last year forced to wait longer than the Scottish Government target of six weeks for tests which would tell them if they have the killer disease.
New figures show the number of people waiting longer than 42 days for diagnostics such as endoscopies or MRI scans has increased by more than a third since 2014.
This has resulted in weeks of often unnecessary heartache for patients waiting to find out if they have cancer or not.
SNP ministers are due to unveil a much-delayed new cancer strategy for Scotland.
Leading consultant radiologist John Miller hopes slashing diagnosis waiting times will form a central plank of the new health blueprint.
The expert, who is based in Inverness and whose career as a radiologist spans 22 years, said: "I am deeply concerned for patients who wait too long to get a scan – and even longer to hear what the results of those tests might be.
"If the patient has cancer this is potentially a 'life or death' situation. While they wait, the cancer could be spreading. The anxiety must be awful. Rapid access to these tests is vital."
Dr Miller added: "If you look at NHS data over many years, it clearly shows a static if not shrinking radiology workforce faced with hugely increasing demand year on year.
"Despite this predictable trend there has been no sensible strategy in place to tackle what is now a perfect storm.
"Recent small increases in training numbers for new radiologists by the Scottish Government is too little and too late."
The Scottish Government set a target in 2009 that patients should wait no longer than 42 days for a string of key tests which can diagnose cancer.
NHS figures show that a total of 49,384 patients waited longer than six weeks to receive a diagnostic test in 2014. Last year, the tally had risen to 67,232.
By comparison, in 2011 the number of patients waiting more than six weeks was 11,287.
The disturbing picture is compounded by a postcode lottery of treatment with some areas of the country, such as Glasgow and Fife, having no patients waiting longer than six weeks, while others such as NHS Lothian having 1,213 patients waiting in December last year.
Bosses at the health board were forced to apologise to patients, blaming "an unprecedented rise" in the number of patients needing endoscopy tests.
Currently, some NHS boards are working towards local targets that no patient will be waiting more than four weeks for one of the eight key diagnostic tests.
However, Dr Miller says this target is not achievable.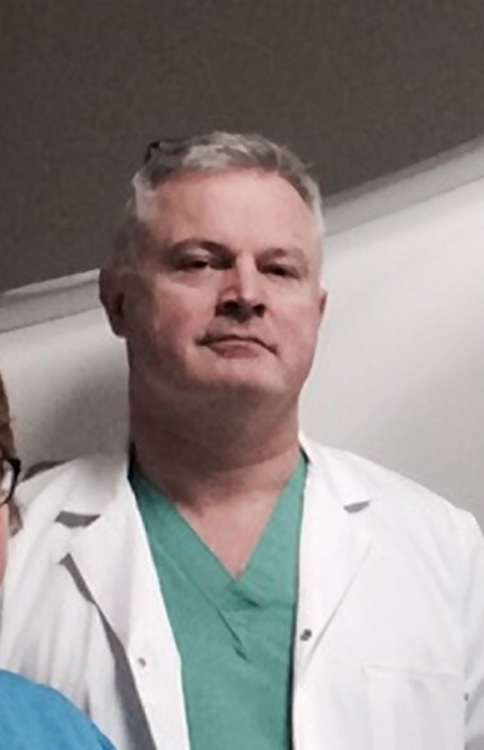 He said: "If we are striving for good enough patient care, we should be aiming for a timescale of four weeks maximum from 'referral to report' back to the clinic. This is a great aspiration but it is pie in the sky with the staffing numbers as they are.
"In France and Germany, patients will often receive a diagnostic test the day after being referred by a GP, but we simply don't have enough people or capacity. We should be producing our own talent in Scotland and employing people here."
Dr Miller, who is backing the new Scotland Vs Cancer campaign, added: "There are no real incentives for health boards in Scotland to meet these targets – there are no punishments if the targets aren't met.
"Boards blame the Government for staff shortages and the Government says it's the boards' responsibility to recruit.
"It's a blame game and the patients suffer."
Gregor McNie, Cancer Research UK's senior public affairs manager in Scotland, described the situation as "hugely worrying".
"We know that being able to test for cancer sooner is vital for earlier diagnosis," he said.
"But the NHS services that investigate possible cancer symptoms are under serious pressure – and as more people are referred for tests, this pressure is only going to increase.
"We know work is being done to change this but further action and investment is needed now.
"Making sure that people can have diagnostic tests quickly is a vital part of ensuring earlier diagnosis and prompt treatment for patients, including those who might have cancer."
In Scotland, 95% of patients are meant to wait a maximum of 62 days to start their treatment following an urgent referral from their GP for suspected cancer.
However, this target has not been met since January 2013. These failures mean that over the last three years, around 2,300 patients waited more than two months to start their treatment.
A wide range of factors can lead to delays, including overall workforce numbers, recruitment and retention and availability of specialist equipment and technology to allow the swift transfer of diagnostic scans and results across different sites.
Additional pressures on services are also a factor. In Scotland, cancer incidence has increased by more than 14% over 10 years from 27,000 people diagnosed in 2003 to just over 31,000 in 2013.
Health Secretary Shona Robison said: "Health boards across Scotland continue to deliver some of the lowest waiting times on record.
"Indeed, 93.2% of patients waiting for key diagnostic tests were seen in six weeks or less as of December 31, 2015, up from 90.3% at September 30, 2015.
"This includes a reduction of 44.7% in those waiting more than six weeks for the four radiology tests measured.
"But more clearly needs to be done to maintain and improve performance to meet the rightly demanding targets we have set. Patients should expect nothing less.
"That's why we have provided both immediate investment to ease pressure and set out long-terms plans to ensure our NHS is fit for the future.
"This includes a £10 million investment to support health boards experiencing additional demands."
For more information on the new Cancer Research campaign, see http:po.st/ScotlandVsCancer
---
READ MORE
Over 8,300 patients treated by health worker with Hepatitis C in Lanarkshire hospitals urged to arrange blood tests
Ovarian cancer snuck up on bride's already poorly mum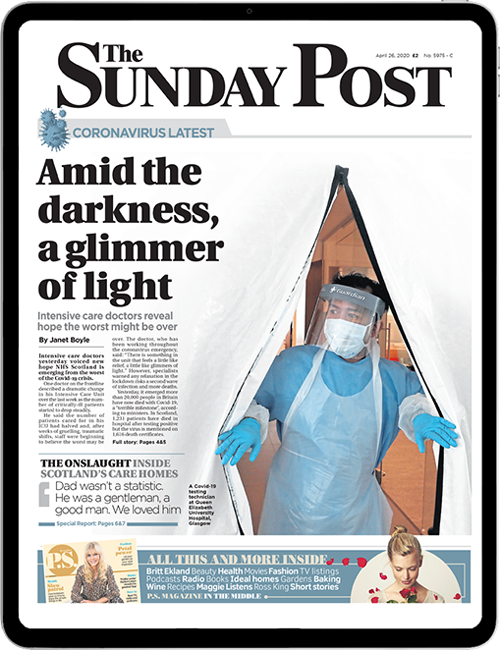 Enjoy the convenience of having The Sunday Post delivered as a digital ePaper straight to your smartphone, tablet or computer.
Subscribe for only £5.49 a month and enjoy all the benefits of the printed paper as a digital replica.
Subscribe