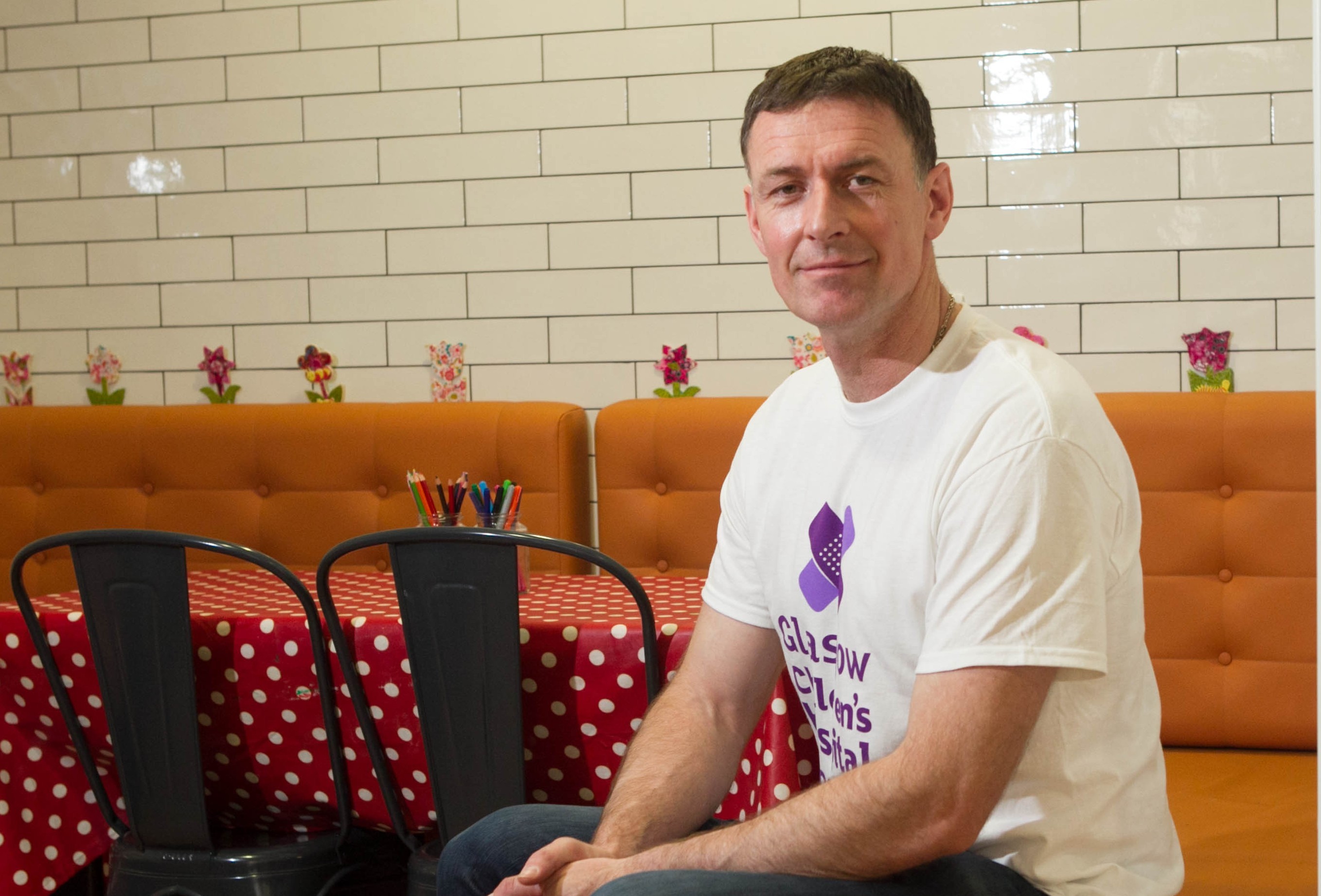 Son James was mercilessly picked on in the playground because he has a hearing impairment.
Chris said teachers did little to tackle the problem when James was subjected to name-calling by other pupils.
Eventually, Chris and wife Samantha were forced to take the step of removing him from the school due to the "lack of understanding from teachers".
"People are ignorant – that's not going to change," said the former striker, who has tried to teach his son how to deal with the name-calling.
He said: "It is wrong for children to tease and bully but it happens through school and as much as we'd like it to, it will probably never be eradicated.
"I prepare James for this. What I couldn't understand was the lack of understanding from his teachers at his previous school.
"They did not know how to treat him because of his hearing aids."
Following abuse at the hands of other children, Chris was forced to carefully explain to James that he was happy with him just the way he his.
"You find out who your friends are," is the difficult advice he gave him.
Since placing James in another school, he has flourished and is now an accomplished hockey player, much to his dad's delight.
Chris said: "Going to his new school totally transformed him as a person.
"He was depressed and lacked self-belief and it was because of the common sense and logical understanding of the teachers at his new school that he began to build his confidence."
The now 14-year-old's early life was beset by problems.
James was born prematurely at 28 weeks in September
2001 at The Queen Mother's Hospital in Glasgow, weighing just 3lb.
He was so tiny, Chris could hold him in the palm of his hand.
After weeks of specialist care, he was eventually allowed to go home.
However, Samantha rushed James to the former Yorkhill Hospital in Glasgow 10 days later when he fell seriously ill with a respiratory virus.
He was choking and having terrifying episodes where he would stop breathing.
She took him to hospital but while in the waiting room he stopped breathing again.
He was rushed to a side room where doctors resuscitated him. Medics said he could have died if he hadn't got there when he did.
Chris, 43, said: "My wife had this feeling and she turned round and James was going blue.
"They rushed him into the hospital and he had gone. They got him back.
"He was in a long time. They resuscitated him. He was a tiny baby. It was the most worrying thing that has ever happened.
"Had we lived any further away we might not have got there in time. Another minute and he might not have been here. We were told that."
Doctors said James was suffering from RSV – a common virus with cold-like symptoms.
Healthy children tend to shrug it off, but it can be life-threatening for premature babies.
The star was in Spain at the time preparing for a crucial UEFA Cup tie with Valencia when Samantha called to say James was fighting for his life.
He immediately tried to get a flight home, but couldn't.
In the end he chose not to go to the match but instead stayed at the hotel where Samantha could call to give him updates.
He flew home early next day and went to the intensive care ward where he and Samantha kept a bedside vigil.
The footballer said it was the most worrying time of his life.
"James was on life support. It was touch-and-go," he revealed.
"You hope, you sit and pray and think about things.
"All the stuff with football pales into insignificance. It was an extremely difficult time.
"You realise how close you are to tragedy. He was one of the lucky ones. We are thankful for that. You can't put into words how grateful we are."
Chris said his family won't ever forget the fact the hospital staff saved his son's life.
The one time £6-million striker took part in numerous publicity events to raise money and highlight the work of Yorkhill Children's Charity.
The charity has now changed its name to Glasgow Children's Hospital Charity to coincide with the hospital moving to its new location at The Royal Hospital for Children in Glasgow.
The name may have changed but it continues to do the same vital work raising money to support the 160,000 kids who are treated at the new hospital every year.
Chris enjoyed a stellar football career. As well as the Hoops, he played for Norwich City, Blackburn Rovers, Chelsea, Celtic, Birmingham City and Aston Villa. He scored more than 150 career goals in over 400 league appearances. He also managed Lincoln City and works as a pundit.
He now lives in Norfolk with Samantha, James and his other children Frankie, 20, Oliver, 19, George, 17, Harry, 12, and four-year-old Sophia.
Ever the joker, Chris said James likes football but isn't as good as him.
"He likes hockey and football. I wish he was fitter. I tell him to get out more" Chris laughed.
"He sits on his iPad and Xbox. He gets moody at times.
"We're glad he's here to be moody."
---
READ MORE
Rare Landau Kleffner syndrome trapped our boy
Young Tom's drumming up a storm despite being deaf in one ear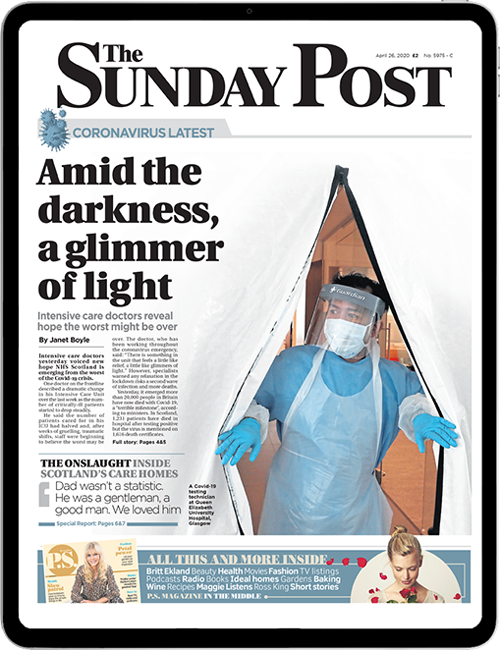 Enjoy the convenience of having The Sunday Post delivered as a digital ePaper straight to your smartphone, tablet or computer.
Subscribe for only £5.49 a month and enjoy all the benefits of the printed paper as a digital replica.
Subscribe