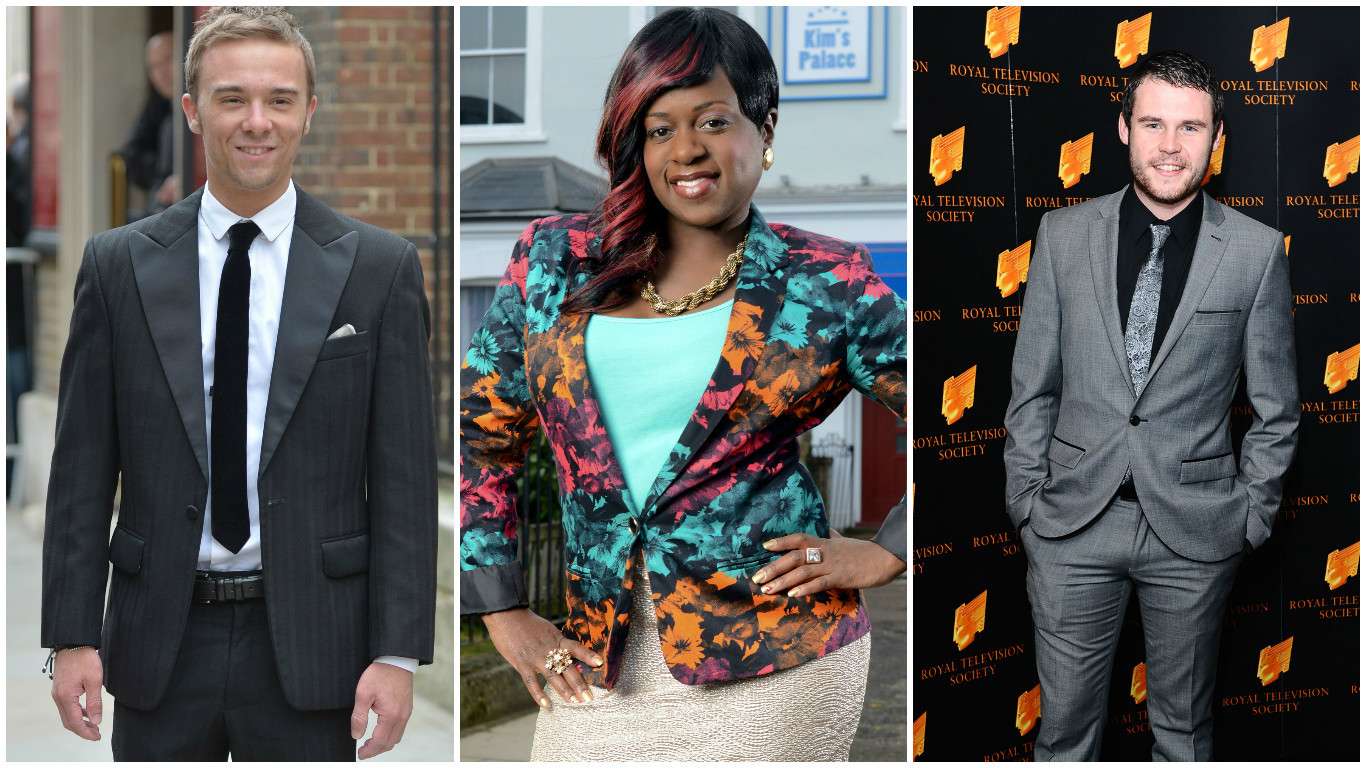 NEXT Saturday is the biggest night in the soap calendar.
The nation's top stars will head to the British Soap Awards at London's Hackney Empire.
As they look out their smart suits and designer dresses, we speak exclusively to nominees from the three big soaps who'll be hoping for glory.
The ceremony will be shown on ITV next Sunday.
Jack P Shepherd (Coronation Street)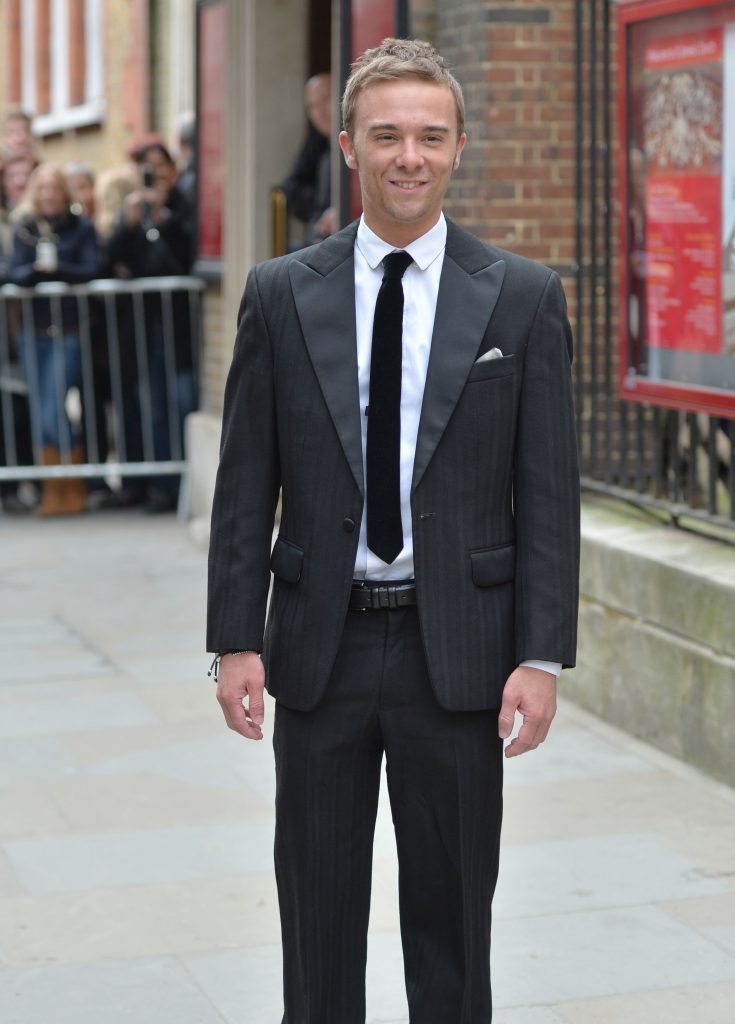 CORRIE star Jack P Shepherd has revealed that crippling illness could have scuppered his awards dream.
The live episode killing of baddie Callum, and the subsequent fallout, have seen Jack nominated for both Best Actor and Best Male Dramatic Performance.
But he says he was just 24 hours from disaster.
"I took ill during the final rehearsals the night before the live episode," said Jack, who plays David Platt.
"I suffer really badly from migraines that hit about every three months.
"When I get them I'm sick for hours and can hardly open my eyes or move.
"I have pills that just about let me stand up. I kept having to run off in between scenes to throw up in the Platts' kitchen sink.
"The only saving grace was that I knew that when it passed I'd be OK and it wouldn't hit on the day.
"I was a bit groggy but I got through fine and didn't forget anything. If it had hit just a day later I'd have been an absolute shambles."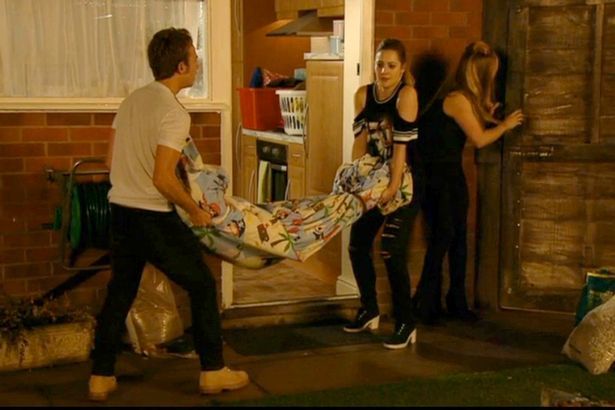 Jack's keeping his fingers crossed that he comes away with one of his double bill of nominations, but he admits they came a bit out of the blue.
"I haven't won since I got Best Villain and lost out on Best Actor in about 2009.
"I used to get quite a few when I was evil David but when I stopped being so bad the awards started drying up a bit.
"I think viewers like me being nasty, so these nominations were a bit of a surprise as I haven't been evil for a while."
Jack's set to say a sad farewell to Paula Lane, who plays screen wife Kylie, who is leaving to have her second baby and won't be returning.
"We're just about to start filing her final scenes," he adds.
"David and Kylie have been together for six years and I'm close to Paula so I know emotions will be running high on the last day."
Tameka Empson (Eastenders)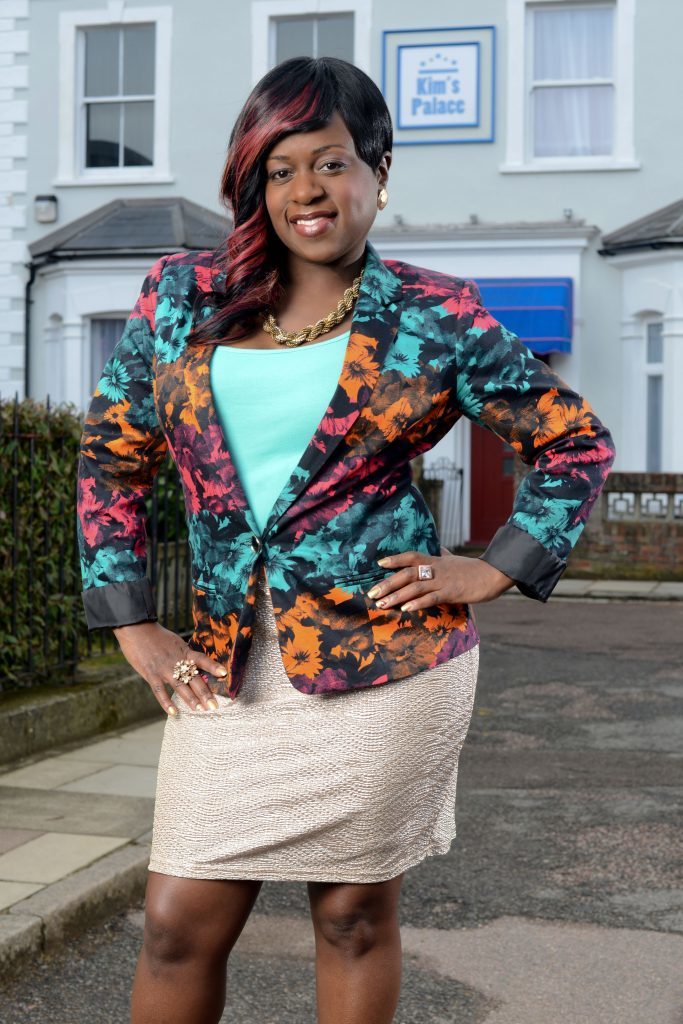 THERE was barely a dry eye on Tuesday when more than seven million fans tuned in to watch Peggy Mitchell's death scene.
But fellow EastEnder Tameka Empson says she's set to shed her tears this afternoon.
"I haven't seen it yet because I'm a new mother and that's when I get my little girl to bed," admits Tameka, who plays Kim.
"Once the ironing is done for the week, I'm going to watch all the episodes back-to-back.
"I know it's going to be emotional. Witnessing Barbara – or as she allowed me to call her, Damey – at work was something else.
"She was a legend. I had a lovely hour-and-a-half talk with her before she left and she was amazing. I want to be like her when I grow up!"
Tameka, 39, brings plenty of laughs to counterbalance the tears on the BBC soap.
And while there's depth and seriousness to her character, too, Tameka's happy to add some light to brighten the EastEnders shade.
"It's good to laugh and bring some light entertainment. We've seen the other side with Kim being a wife and a mother.
"That's nice because before she was very much a party girl. Life isn't always fun, but I don't want to go too dramatic.
"You've always got to have a bit of laughter."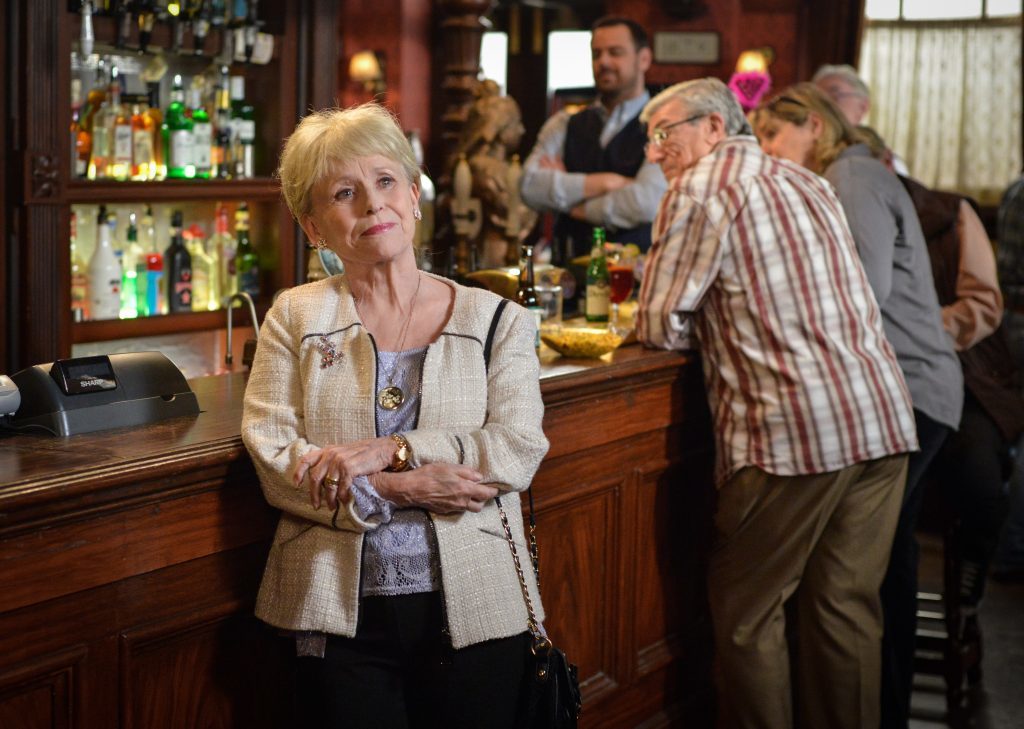 That laughter has seen Tameka nominated for Best Comedy Performance.
And while she admits she'd love to take to the stage with that beaming smile, she's not going to let the stress ruin the occasion.
"I'm just so chuffed to get nominated," adds Tameka. "I'm such a huge fan of EastEnders anyway – I always watched before I was in it – that to win would be a dream.
"If not, it's fine. I've been nominated before and been: 'Oh, it could be me, it could be me.'
"I need to just settle back and enjoy the night.
"But when the category is announced I know I'll get sweaty palms."
Danny Miller (Emmerdale)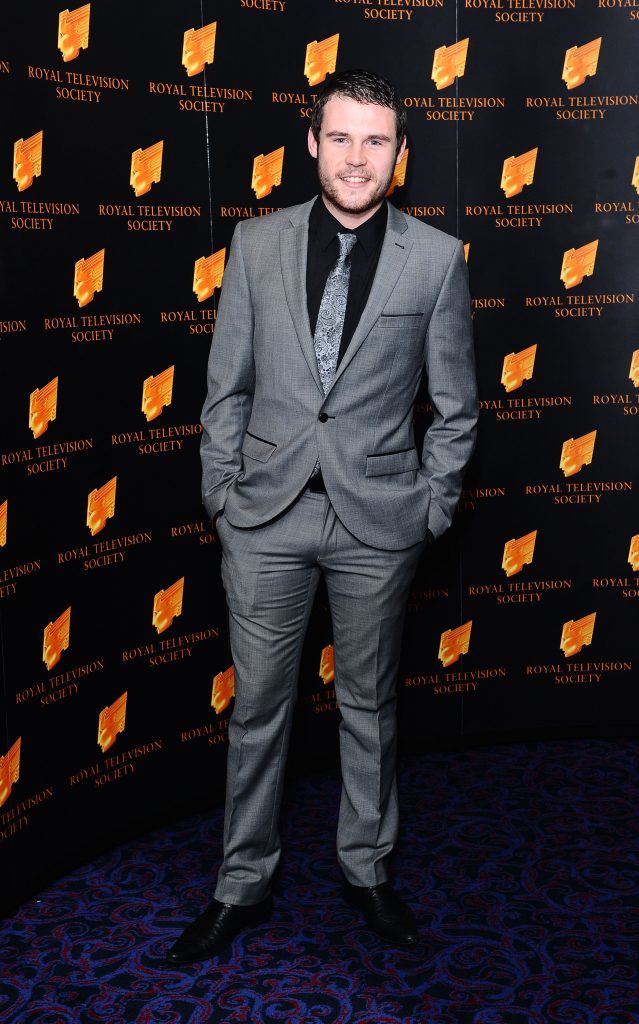 EMMERDALE star Danny Miller says he had to fight back the tears as viewers shared heartbreaking tales of abuse.
His character Aaron was revealed to have been the victim of shocking sexual attacks by his father.
The 25-year-old star has been moved as show fans have told him their horrific real-life stories.
"One poor lady came up and said she had to pause when watching because she had gone through every single emotion Aaron had," revealed Danny. "She said she'd been battling through it herself for 18 years. She eventually told people and got justice as the guy was imprisoned.
"She said she'd started to live her life again and make it up to her husband whose life had been dampened, too.
"It was so sad and harrowing to hear her tale and I've been told quite a few others.
"You can feel the emotion coming but you know it's not the time or the place to show it. It's their time to get it out.
"You just have to bite your lip, take a deep breath and let them talk. I know when I was filming I became quite affected by it."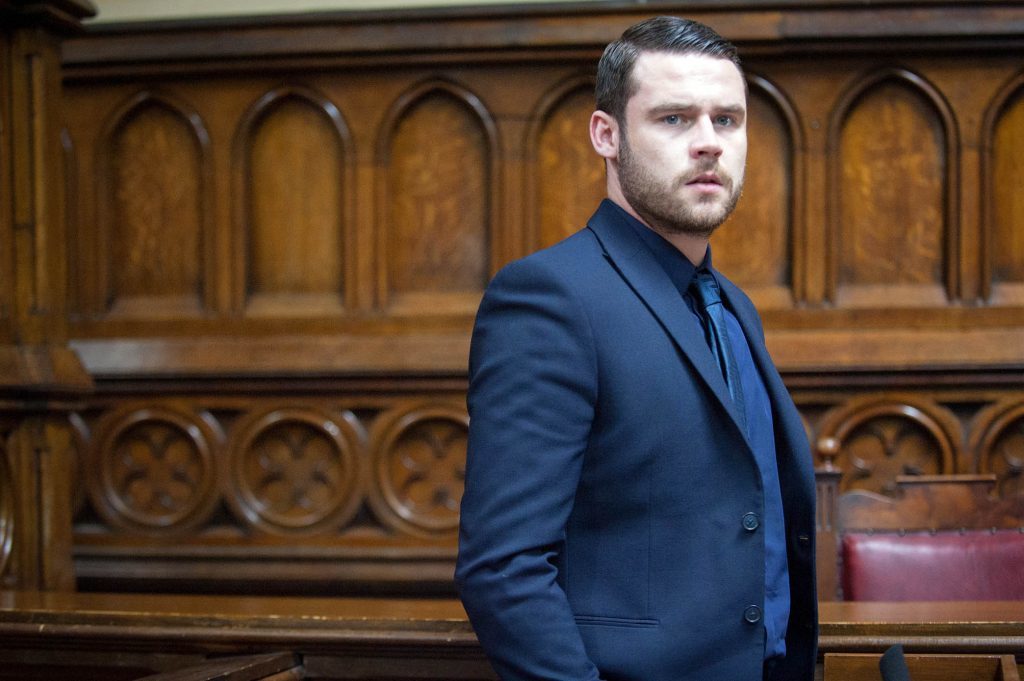 Danny left the show for a time, with roles in big dramas Jamaica Inn and Scott & Bailey.
But he admits the Emmerdale life left a gap and he was delighted to be asked back.
"This does feel like home for me. It's where I've learned everything. I found I missed what we did here and really missed the people."
Danny, up for Best Male Dramatic Performance and Best Actor, says the Soap Awards are a time to really let the hair down.
"It's such a giddy night," he admits.
"You get to the awards about five or six o'clock, by which time everyone's semi-drunk. You get into the reception to find free wine, beer and champagne and get a bit more drunk.
"Then you get stuck in the auditorium for two hours where you're not allowed any drink and you start to get a bit hungover."
---
READ MORE
Emmerdale role is Eden Taylor-Draper's idea of paradise
EastEnders duo Shane Richie and Jessie Wallace are a powerful brand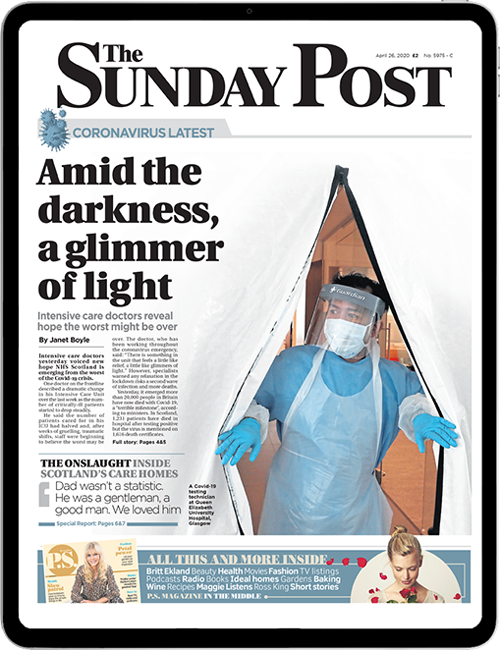 Enjoy the convenience of having The Sunday Post delivered as a digital ePaper straight to your smartphone, tablet or computer.
Subscribe for only £5.49 a month and enjoy all the benefits of the printed paper as a digital replica.
Subscribe