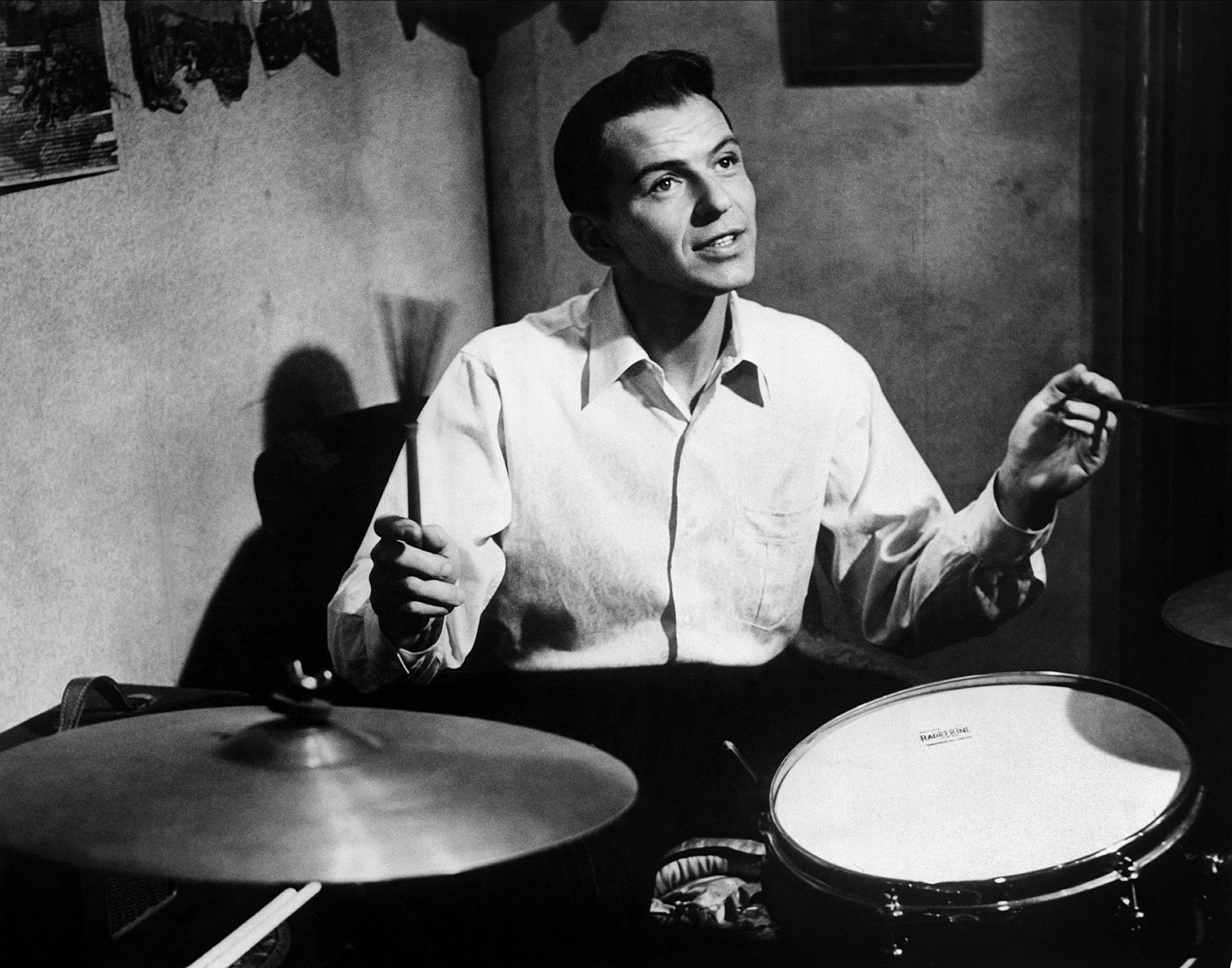 Somehow, Ol' Blue Eyes made it all seem quite effortless, much to the envy of men who'd spent years sweating it out in rehearsals and auditions, only to see this guy stroll in and be brilliant.
Many a music star has fallen flat on their faces when trying to switch from the recording studio to the film set, but not Frank.
Sinatra would win Oscars for Best Actor and Best Supporting Actor, an Academy Award and plenty other honours and nominations.
In a cinema career spanning 44 years, he showed himself adept at taking on new roles, trying unusual projects, and loved this side of his career.
The 1944 movie Higher And Higher saw him start with a simple part — he played a boy next door, called Frank, who was a rather charming singer!
Sinatra had actually appeared on the big screen several times before this, since 'way back in 1935, when he was just 19 years old.
But the likes of Las Vegas Nights and Ship Ahoy simply saw him make brief appearances as himself, and it was Higher And Higher that saw Frank expected to help carry a film by playing a major part.
In the decades ahead, he'd prove himself more than worthy of all this trust from Hollywood bosses, as almost all his films made healthy profits and some made vast fortunes.
The camera simply liked him, and when rock and pop stars of the future tried their hands at acting, his example was the one they looked to, even if they failed to match it.
Put it this way, he certainly made more great films than Mr Presley!
Frank belted out more than 60 movies, starred in great flicks in each of five decades, and was at his peak in the 50s, when you'd have struggled to say whether this man was more of a film star or singing star.
All of which is the more remarkable as he often said cinema was very much the second-most important thing in his working life!
In the early 1950s, incredibly, many Americans feared his singing career was ending, he was yesterday's man and all washed up.
Asked to play a supporting role in From Here To Eternity, he figured why not?
Sinatra was still deadly serious about making a big comeback at the microphone, but for now, this would pay a few bills.
As Angelo Maggio, he earned himself an Oscar and suddenly those who were writing him off were worshipping at his feet again.
Guys And Dolls, The Man With The Golden Arm, The Tender Trap and Young At Heart would see him on a long roll of hit films.
But From Here To Eternity also portrayed him as the slightly-older, world-weary bloke, who's suffered a few setbacks but comes back fighting once again.
His genius, they say, was to understand all this — how the public now viewed him differently because of the film — and from this point on, Sinatra altered his whole approach to singing, too.
Instead of trying to be forever young, like many a singer has tried to do and looked foolish, Frank accentuated his mature side.
He became the smoky-voiced singer who's been round the block a few times, had his heart broken and drowned his sorrows, but got up to find himself a new woman.
It worked a treat, his albums started selling again, and he learned why a secondary cinema career was important!
With his Rat Pack pals and Shirley MacLaine, films like Some Came Running cemented his star appeal at the box office, and Ocean's Eleven wasn't a bad way to start the 60s.
But it was 1962's The Manchurian Candidate that reminded us just what a great actor this man was.
He was Captain, later Major, Bennett Marco, the military man whose nightmares about a colleague reveal horrible goings-on.
It's all about Cold War skulduggery and brainwashing, and as the movie goes on Marco realises he is surrounded by Communists hellbent on helping China, and destroying the USA.
A million miles, in other words, from Sinatra's many happy-go-lucky, cheeky and cheerful singing guy movies!
By this point, of course, Sinatra was such a global superstar, he could have a say in who starred alongside him.
But he listened when producers or directors disagreed.
He wanted Lucille Ball in The Manchurian Candidate, but was asked to look at Angela Lansbury's performance in All Fall Down that same year.
Frank watched it, and was happy to change his mind. Lansbury was great.
We're not sure if he had any say in Janet Leigh playing his lover in the flick, but their chemistry was great, too, with good reason.
If you haven't seen it, take a look at the train scene where they first chat, and Sinatra asks her if she is married. "No," she replies, and gives him a long, meaningful look.
The story goes that, in real life, Leigh had been served with divorce papers by Tony Curtis that very morning, and went off to the day's filming with that bombshell news to think about.
One of America's top film critics hailed it not only as a classic, but as being still as alive and smart as the day it was first released.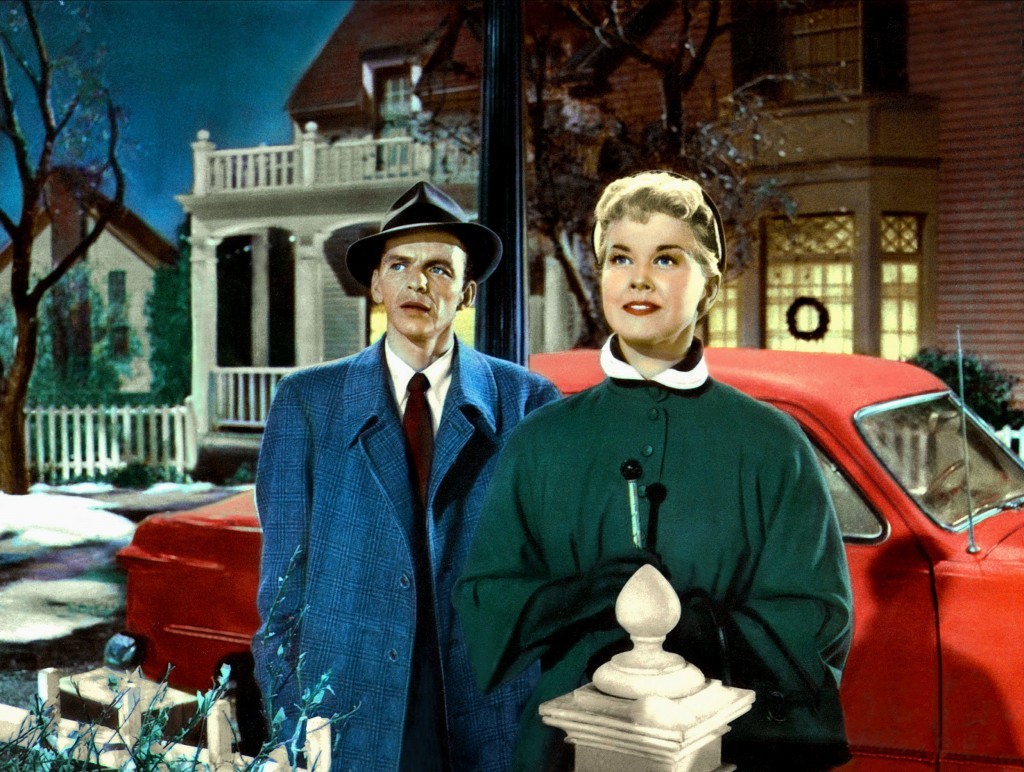 Von Ryan's Express, released in 1965, was another moneyspinner.
It was indeed a "very good year" his 50th — as well as the hit movie, his September Of My Years LP was rated one of his all-time best, with the song It Was A Very Good Year winning a Grammy for Best Vocal Performance, Male.
He also, with pals Dean Martin and Sammy Davis, Jr., performed for mainly African Americans as part of their prisoner rehabilitation scheme.
If 1967's The Naked Runner was seen as a pretty disappointing end to his time with Warner Bros, his run of Tony Rome movies were much better received, with our hero cast as the perfect hard-nosed private investigator.
The First Deadly Sin, with Frank approaching his 65th birthday, earned him rave reviews, with one Chicago paper asking: "Who would have thought Sinatra still had this in him?"
It also is of note for the first appearance of a young Bruce Willis, and Frank knew his days on film were coming to a close.
After all, when you have achieved as much as he did, surely long retirement is well deserved!
There would be a couple of lesser flicks, and his voice was in Who Framed Roger Rabbit, but Frank Sinatra is one of the very few who can claim to have been a superstar in both movies and music.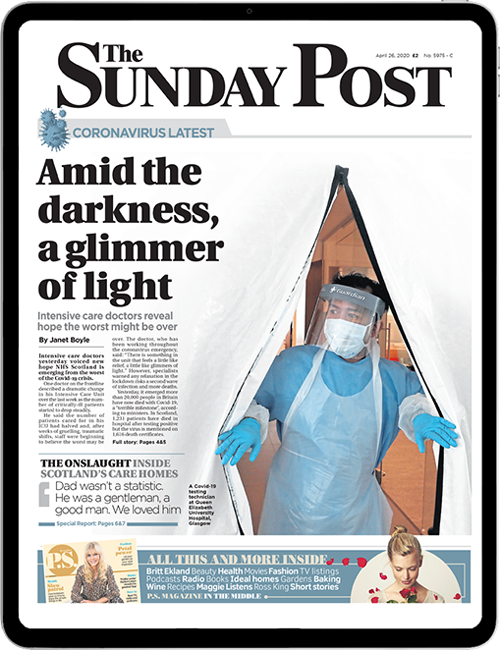 Enjoy the convenience of having The Sunday Post delivered as a digital ePaper straight to your smartphone, tablet or computer.
Subscribe for only £5.49 a month and enjoy all the benefits of the printed paper as a digital replica.
Subscribe