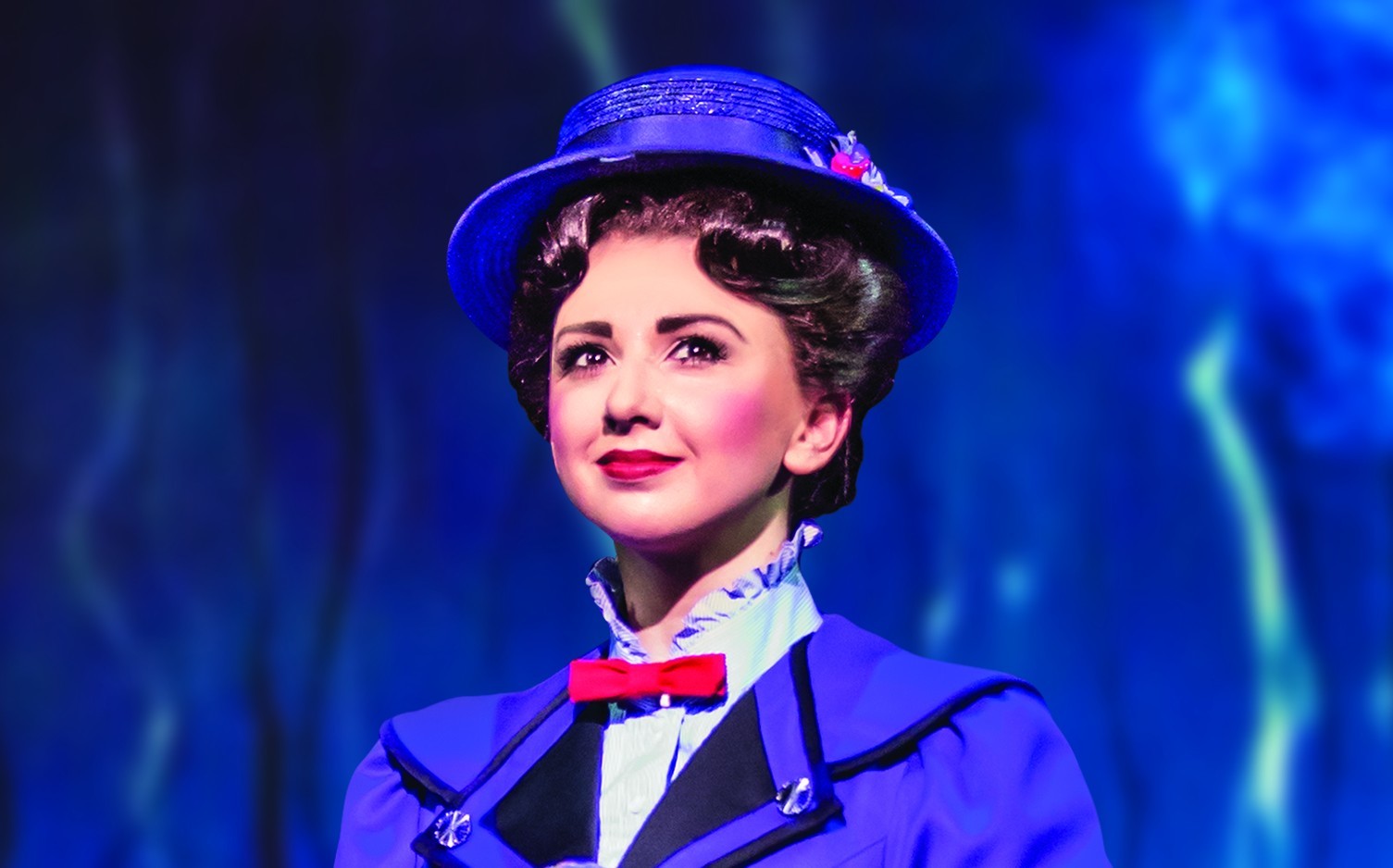 First in a series of children's books by P.L. Travers and then in the much-loved Disney movie starring Julie Andrews.
In 2004, theatre magnate Cameron Mackintosh took the story to the West End and Broadway.
It's since toured America, Australia, New Zealand and the UK and has been seen by more than 11 million people.
The script was by Downton Abbey creator Julian Fellowes and co-directed by Matthew Bourne.
Now in the middle of an 18-month UK and Ireland tour, Mary Poppins is coming to Edinburgh this month for its only Scottish dates.
We spoke to those involved about how it all comes together.
The Star
Ask an actor to fly across the stage on wires every night and there might be a little reticence, but Zizi Strallen loves it.
She plays Mary Poppins and says the show is physically tiring – which makes the flying sequences doubly nice.
"I really enjoy the flying scenes, especially the final one as the audience reaction is great," said Zizi.
"I haven't been scared at all. And I spend so much of the time in a poised position that it's a nice rest, too!"
Zizi, who is Bonnie Langford's niece, is a massive fan of the story.
"My mum read the books to me and my sisters and I also watched the film so many times when I was younger.
"There could be pressure in the sense I have Julie's shoes to fill, but I decided to say the lines my way – and so far there's been no horrendous criticism!"
The Creator
Cameron Mackintosh said: "I fell in love with Mary Poppins and Julie Andrews in 1964, when I saw the film. On reading the credits I realised it was based on P. L. Travers' books, which I then read avidly.
"In the late 1970s I tried to get the stage rights, to no avail.
"In 1993 I was introduced to the formidable Pamela Travers.
"After several meetings, Pamela decided I could be trusted with her great creation and, realising I was probably her best chance to achieve her long-cherished dream of a stage musical, she agreed and I finally felt a musical Mary might fly after all."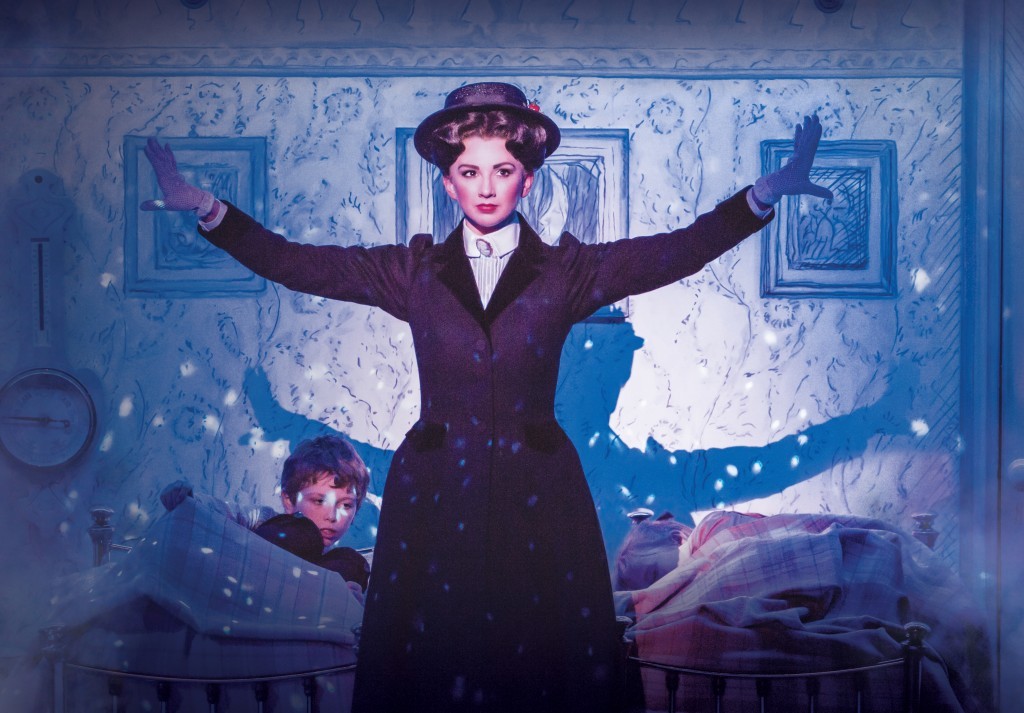 Costumes
Wardrobe Mistress Trish McAuley oversees a bustling department.
"Every piece of costume has a hand-sewn label with the actor's name, scene and character, and most of the costumes are kept backstage in a large area known as the Quick Change Village."
There are 64 loads of washing done every week and three washing machines, four tumble driers, three ironing boards and three steam generator irons go on tour.
Cast members have 19 sets of costumes, shoes and hats, while every child's costume is checked by a member of wardrobe before they go onstage to check it still fits and looks correct.
If that sounds like thirsty work you would be right – wardrobe drink more than 4,000 cups of tea on the tour!
Child's Play
The roles of children, Jane and Michael, are so integral to the show they have their own director, Mark Hedges.
Six teams of two share the parts, with one team appearing on stage and another on standby.
"They do two shows a week and then have six days off, so the rotation is quite dramatic," said Mark.
"Their schooling comes first and they do 15 hours a week. They also have rehearsals, so what they do is amazing."
The age range is nine to 12 and all are employed on six-month contracts.
"The first time they have a dress rehearsal and see Mary Poppins producing all the items from her bag is just magical.
"It's so rewarding to see a child come in and do this."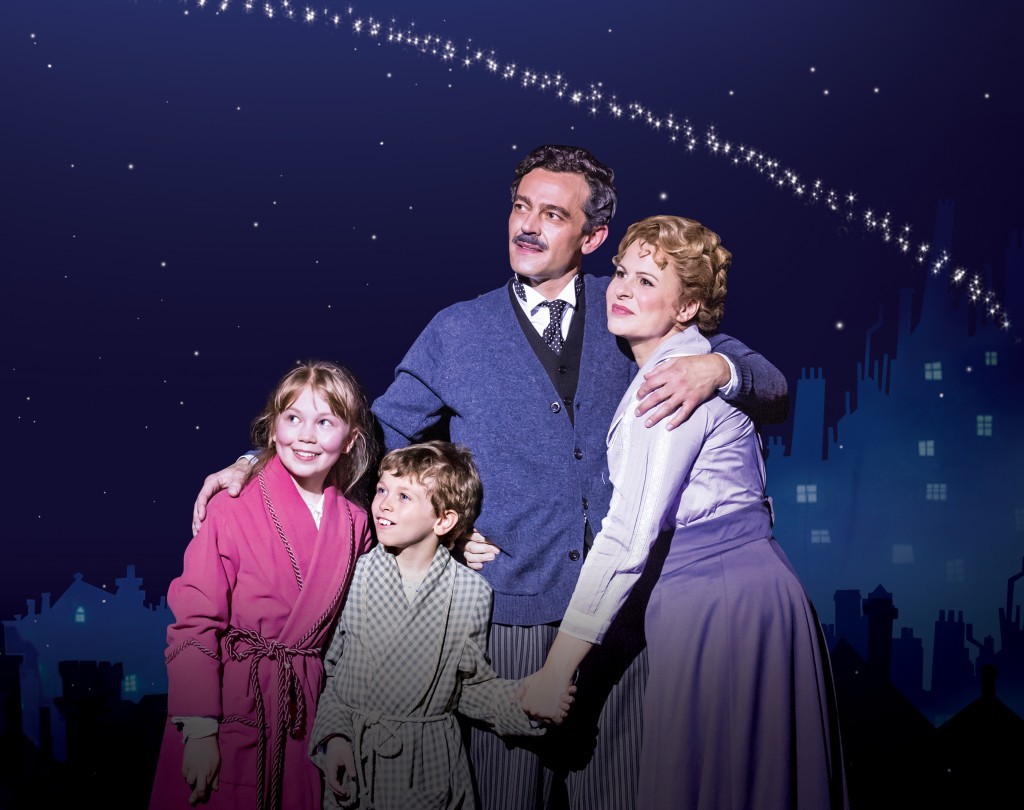 On the Move
Eighteen 45-foot trailers shift the musical around the country under the watchful eye of production manager, Chris Boone.
"It takes 22 hours to remove the show from a venue and three days to put it into the next theatre, with the crew working 24 hours a day to ensure it opens on time," he said.
More than 100 people are involved in putting the show together.
There are 25 elements, including the flying nursery that weighs two tons.
Local Talent
Home pride will be at the fore in Edinburgh as local lad Blair Anderson is part of the cast.
The 23-year-old, from nearby Bonnyrigg, plays Robertson Ay.
"I'm the incompetent, but keen, house butler – which is a lot of fun," Blair said.
"There's loads of visual comedy and I spend a lot of time on stage with the kids. Because they're on rotation every show is different and there's great energy. There's certainly never a dull day!"
Blair moved to London to study when he was 17 and graduated in 2014.
"This will be the first time I've performed at home professionally, so I have lots of friends and family coming.
"Even better, it's my birthday while we're in Edinburgh."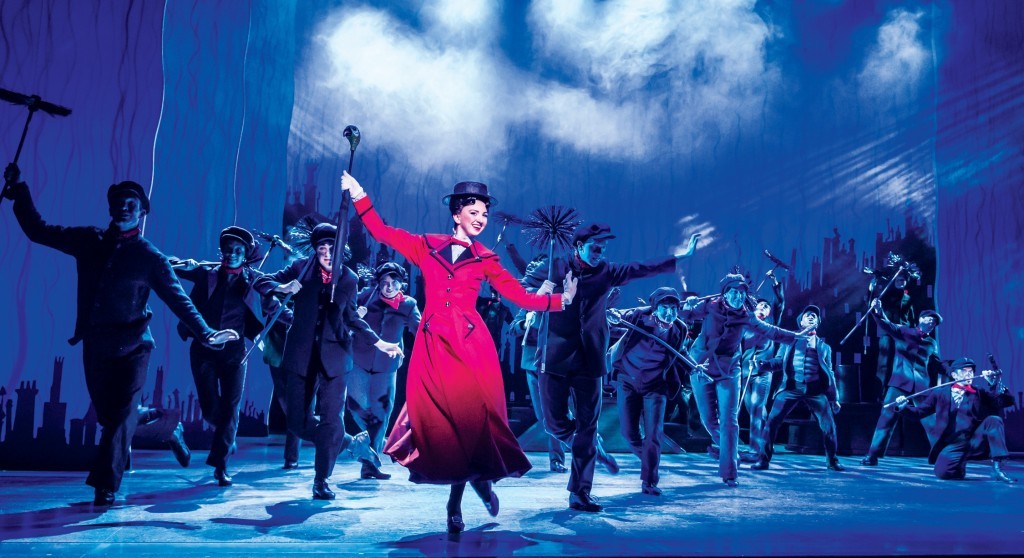 Director
Nick Evans is the glue that brings all of the elements together every night.
"Mary Poppins, more than any other show I've worked on, is an important experience for the audience, " he said.
"You have grandparents, parents and kids and at every show there will be a child in the theatre for the first time, so it's our responsibility to make it a great experience.
"People feel like they own Mary Poppins because they've grown up with her, so it's important we deliver."
Stage management
"It's live theatre so you never know what might happen – but that's one of the things I like," admitted stage manager James Lovett.
"This is the largest show I've ever stage managed. I was in the department on the last tour, so it's really nice to come back and know what I'm getting involved in."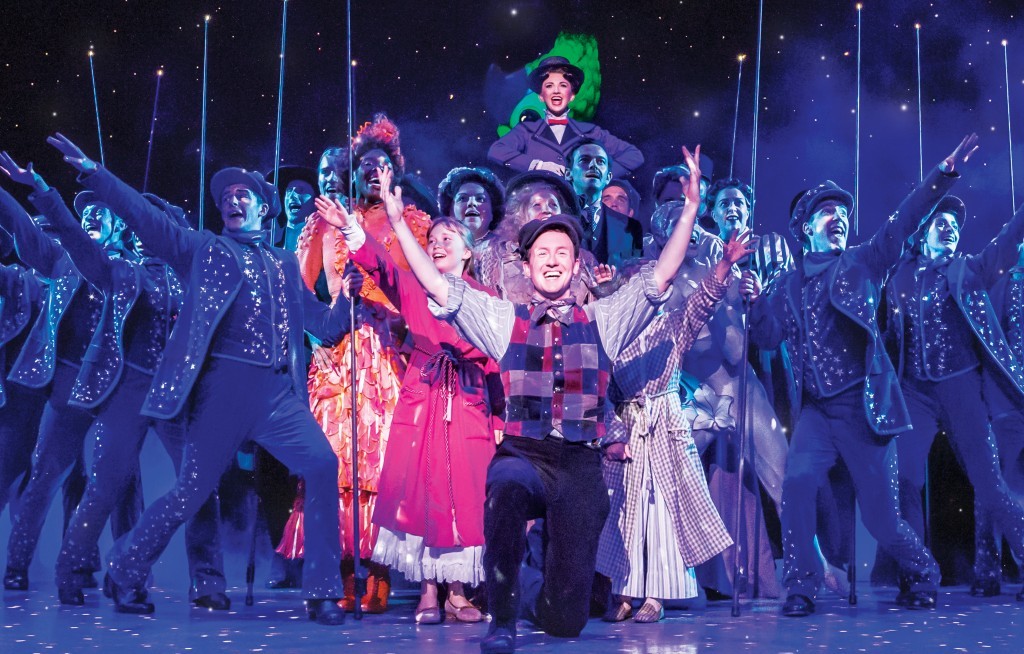 Set designer
Matt Kinley worked on adapting the Broadway and West End model for the tour, ensuring it would fit into smaller theatres and still look just as good.
"Being a Disney and Cameron Mackintosh show, it's a massive production and people have an expectation, so we have to preserve the magic," Matt said.
"On the flip side it had to be made in a way it could be packed up, transported and set up again in two or three days, so we took the original elements, transformed them and made them so they became like a pop-up book.
"I think having the scale stripped back makes it a bit more human, especially when the Banks family is in danger of losing their house – it all seems more fragile."
Music
With the film's iconic songs and tracks written for the show, the soundtrack is key.
"There's a reason it's called a musical, not a danceical," laughed Stephen Metcalfe, head of music.
"I adapted the orchestration to ensure it fits the theatres we're visiting and to check it continues to tick all the boxes.
"I didn't grow up with Mary Poppins but I knew the songs and it's great to give them new life.
"Seeing the sense of joy and awe on the audience's faces is really great."
Mary Poppins is at the Festival Theatre, Edinburgh, April 27 to May 21.
---
READ MORE
Movie Classics: Chitty Chitty Bang Bang is a fine four-fendered film
Stars of hit stage show sequel Mum's The Word 2 share their motherhood highs and lows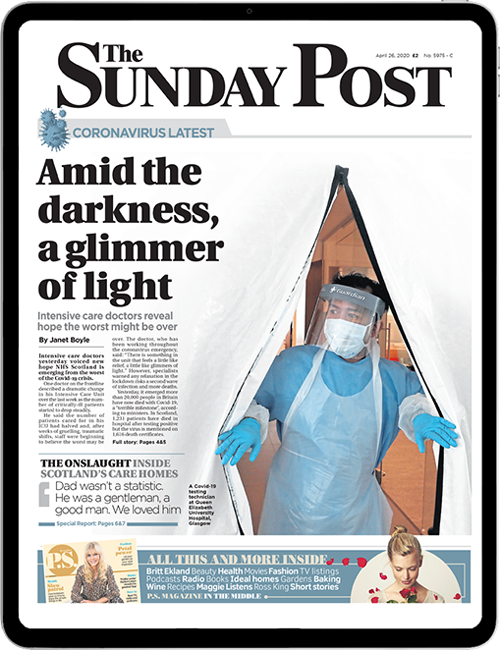 Enjoy the convenience of having The Sunday Post delivered as a digital ePaper straight to your smartphone, tablet or computer.
Subscribe for only £5.49 a month and enjoy all the benefits of the printed paper as a digital replica.
Subscribe