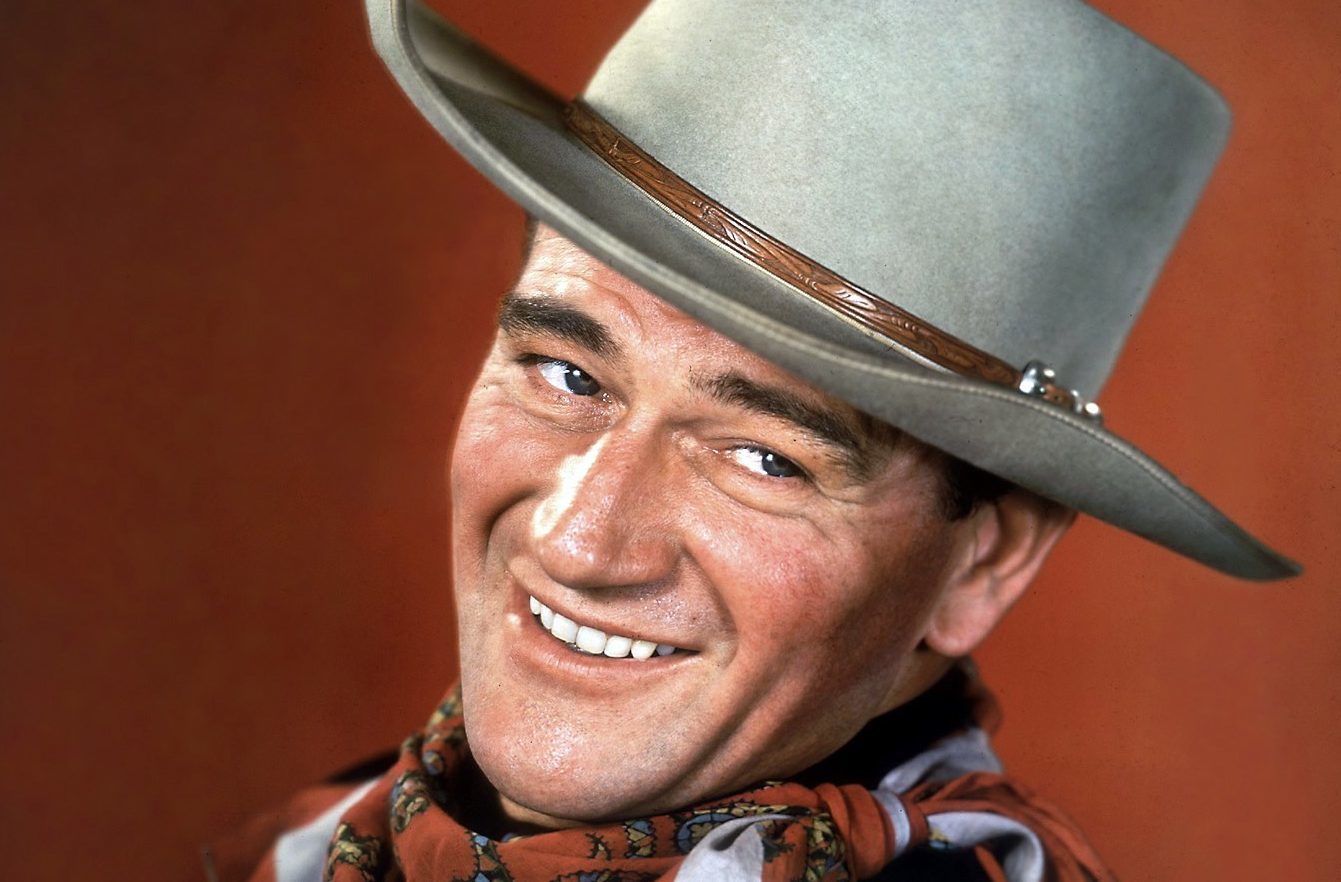 EVEN at birth, John Wayne was a big lad, even if he had a bit of a girly name!
The man born Marion Robert Morrison weighed 13lbs when he arrived in the world on May 26, 1907, according to local newspaper reports.
And, as an adult of 6ft 3ins and with his manly posture and deep voice, nobody would ever be in doubt about Hollywood's most-macho man.
He was so rugged, in fact, that he had his heart set on a life of sporting fame and fortune, until a bodysurfing accident robbed him of his football scholarship.
The boy went on to find various small jobs, including a few acting parts, for the Fox Film Corporation, and in the early 1930s, he could regularly be spotted in Westerns.
Born To The West was one of the more notable of these, from 1937. Wayne starred alongside Marsha Hunt, still a teenager then, and this year looking forward to her 99th birthday.
The pair were like chalk and cheese, he becoming the most pro-American man on Earth, she the activist who was barred from Hollywood for years during the Blacklist era.
As usual, none of that got in their way, and Wayne and the gorgeous Hunt created a fine chemistry together.
It was 1939, however, that really brought him to the attention of the whole world, with the success that was Stagecoach.
American director John Ford was a master of his art, and Wayne brought exactly the kind of leading man required for such a movie.
As one top critic said: "John Wayne personified for millions the nation's frontier heritage.
"Eighty-three of his movies were Westerns, and in them he played cowboys, cavalrymen, and unconquerable loners extracted from the Republic's central creation myth."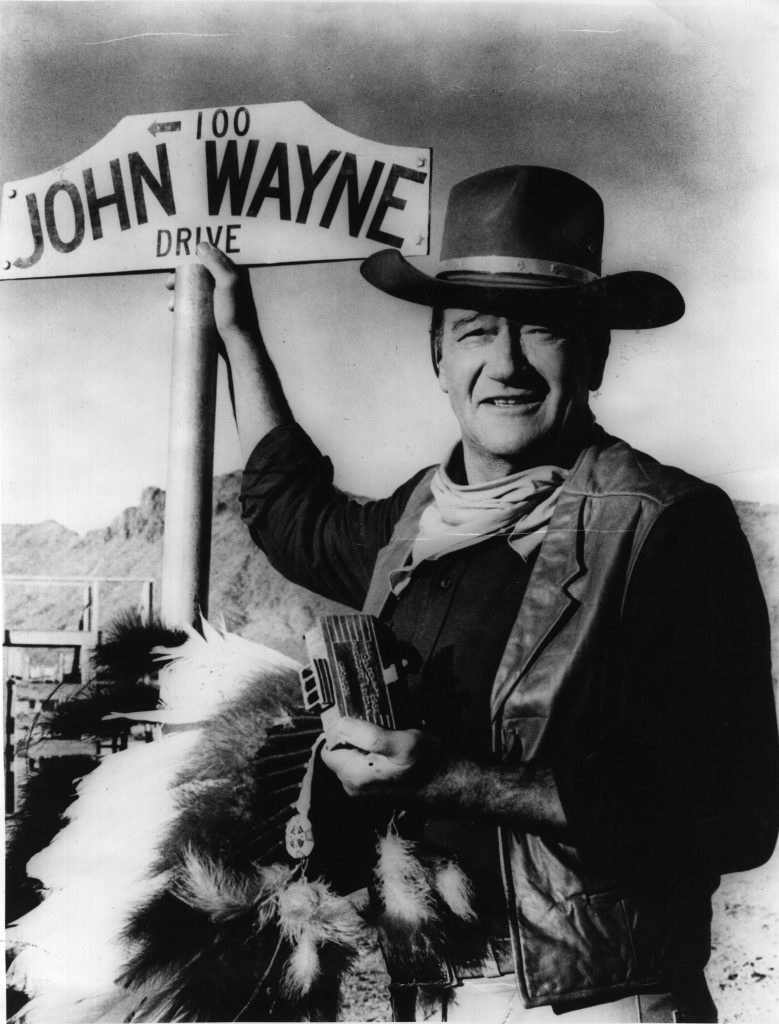 There was nothing mythical about the impression he made on cinema audiences from Tennessee to Tottenham — the world loved the big man, who would revel in his nickname The Duke, and Stagecoach was his first real huge hit.
It had a simple story to tell. A stagecoach full of strangers riding through dangerous Apache territory?
Surely nothing could go wrong, could it?
Not with Henry, The Ringo Kid, on board, anyway!
Along the way, he manages to propose marriage to Dallas, a lady who earns her money in the world's oldest profession, shall we say.
Oh, and as he's a prisoner, he escapes, but then returns when he spots Apache smoke signals, the sign of an imminent attack.
Handcuffed, he is released a second time when the Apache attack begins, and helps load the coach with logs to let it float across a river.
All in a day's work for any John Wayne character, of course.
Finally, when the Cavalry show up to save their bacon, he is allowed to escape a second time, and heads off into the sunset with Dallas.
The world loved it, and fell in love with John Wayne.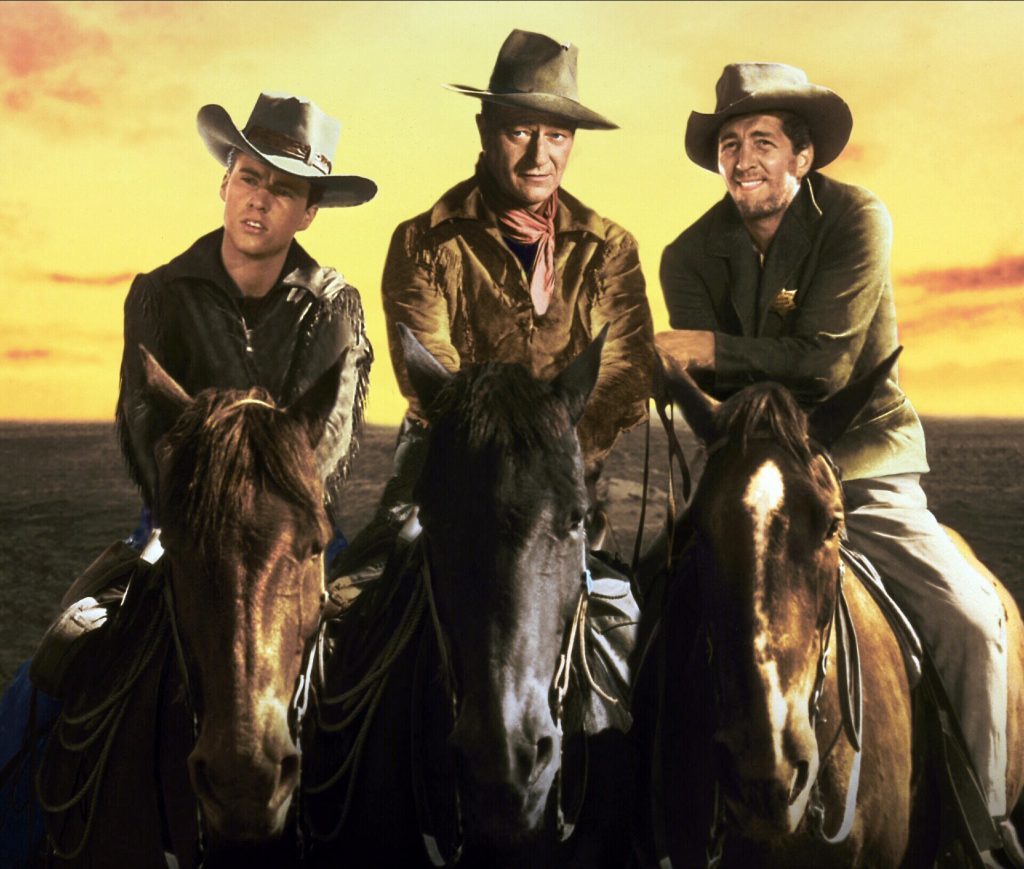 Never better than on the back of a horse, pistol or rifle in hand, Wayne could play other parts, although they were usually manly, too, with fighting.
Rio Bravo and The Comancheros are the type of classic Western we picture him in, but The Green Berets saw him don modern army uniform.
Set in Vietnam, it was a subject close to his heart — he played Colonel Mike Kirby, getting to grips with a cynical news reporter who questions America's involvement in the war.
It almost becomes a party political broadcast at times, and Wayne — whose son Patrick also appears — was very much pro-Vietnam War.
Wayne had supported Richard Nixon, but was still patriotic when JFK got in, saying: "I didn't vote for him but he's my President and I hope he does a good job."
He used his fame to support the conflict in Vietnam, and produced, co-directed and starred in The Green Berets.
His strongly anti-Communist beliefs also got noticed in the Kremlin — when Stalin's papers were declassified years later, it was revealed that the Soviet dictator had considered having Wayne assassinated because his anti-Russia statements had such power!
The Longest Day, from 1962, saw him as a Lieutenant Colonel in a three-hour Second World War epic, alongside a whole string of fellow superstars.
Not Sean Connery, nor Robert Mitchum, Henry Fonda, Kenneth More, Rod Steiger, Richard Burton or anyone else could overshadow The Duke!
It brought in a massive profit at the box office in the same year he also churned out The Man Who Shot Liberty Valance and How The West Was Won.
Wayne, in fact, can rightly claim to have been one of the very biggest cinema stars throughout three decades.
True Grit, in 1969, Rio Bravo a decade earlier, She Wore A Yellow Ribbon a decade before that.
We'll never see another John Wayne.
---
READ MORE
Sensational Sophia Loren has caused hearts to flutter for over 60 years
100 years of Frank Sinatra: Ol' Blue Eyes set a standard no one else could hope to achieve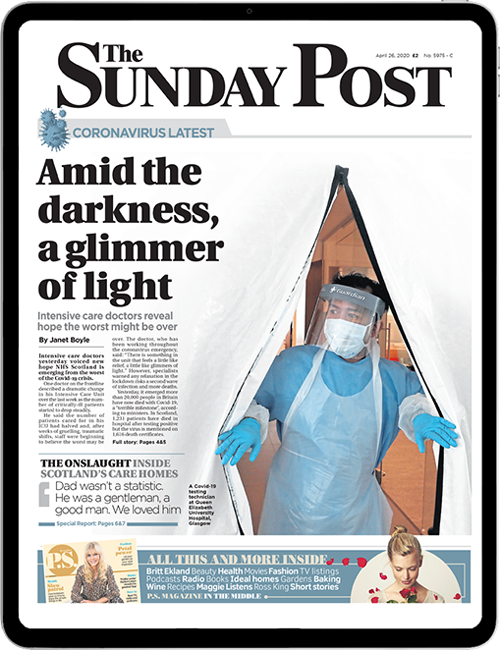 Enjoy the convenience of having The Sunday Post delivered as a digital ePaper straight to your smartphone, tablet or computer.
Subscribe for only £5.49 a month and enjoy all the benefits of the printed paper as a digital replica.
Subscribe