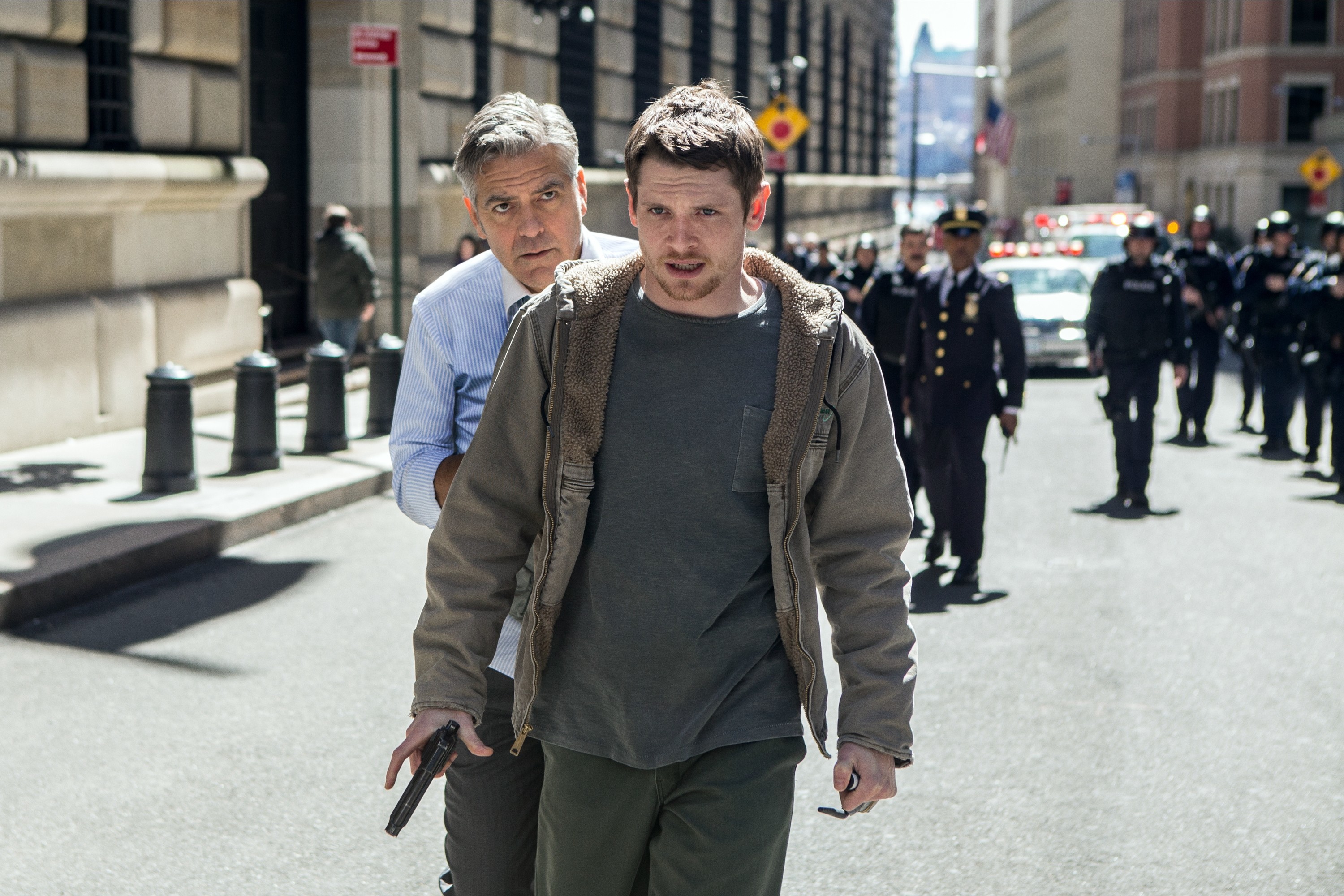 IT took Julia Roberts and George Clooney half a minute to accept Jodie Foster's film offer — it took four minutes for a standing ovation after its debut!
When the Silence of the Lambs legend, now also directing, offered the superstar duo roles in Money Monster, they couldn't say yes fast enough.
And their initial impressions of the script were borne out at its debut during the Cannes Film Festival, where the world's most- expert audience adored it.
Clooney plays a financial expert and TV star investigating commercial conspiracies on Wall Street in the crime thriller.
He is taken hostage and interrogated by a bankrupt viewer, who only has financial problems because of a previous tip from him.
Julia plays the director desperately trying to calm everyone down and keep her star safe, and the whole thing also has a fantastic twist in the tale, which we won't reveal.
Alongside Clooney and Roberts, two of Hollywood's most bankable stars, is another face more likely to be recognised in Derbyshire than Tinseltown.
Jack O'Connell is the 25-year-old Englishman who has been seen in such TV series as Skins, and was a troubled skinhead in This Is England.
But he's never been in anything this big and, as Julia points out, was "in his mummy's tummy" when her career was already in full swing.
It's a remarkable rise, as Jack worked as a farmhand between small roles here and there, in Waterloo Road, Holby City or The Bill.
Suddenly, he finds himself hand-picked by the highly-regarded Foster, to star alongside such icons.
Julia isn't wrong about the age difference — Jack was born in August, 1990, just months after Pretty Woman made her a true superstar.
"With thanks to George, I hit the ground running," Jack says of his time with Clooney.
"I felt very comfortable around him, and if I was lost with something, he helped me discover it. That's very generous."
If he was nervous about auditioning for Jodie Foster, known for her perfectionism, he doesn't show it, revealing: "I was very thankful that Jodie responded well and placed that faith in me.
"To hear Julia Roberts was going to play Patty Fenn and George Clooney was in there as Lee Gates . . . it becomes more exciting."
If Jack seems like the fresh-faced new kid on the block, it's incredible to think it's now 40 years since the then-13-year-old Foster appeared in Taxi Driver, with Robert De Niro.
She doesn't believe such a movie could be made nowadays, for a variety of reasons, and she is justifiably proud to have got this one off the ground, too.
"It's hard to get a real picture made, and it's unusual, smart but funny, complicated, fast but character-driven!" enthuses the 53-year-old, who is also famed for Bugsy Malone, Nell and Flightplan.
For Jack O'Connell, it's the most-monstrously amazing thing ever.
Money Monster is in cinemas now.
---
READ MORE
Which Scots could play the next James Bond?
Lorraine Kelly: Ageing beautifully, George Clooney would make a handsome president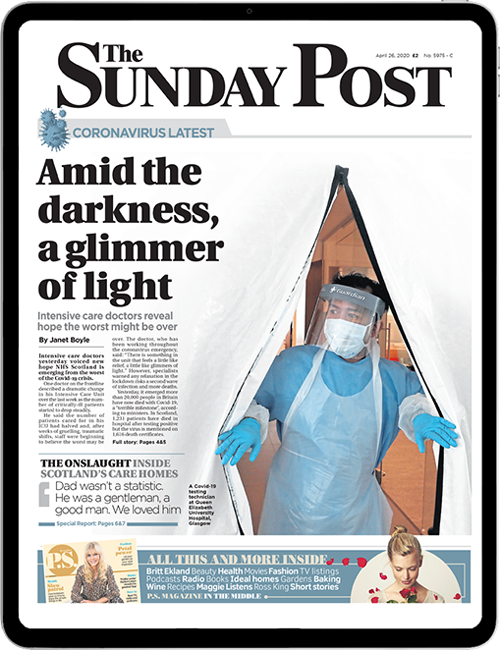 Enjoy the convenience of having The Sunday Post delivered as a digital ePaper straight to your smartphone, tablet or computer.
Subscribe for only £5.49 a month and enjoy all the benefits of the printed paper as a digital replica.
Subscribe