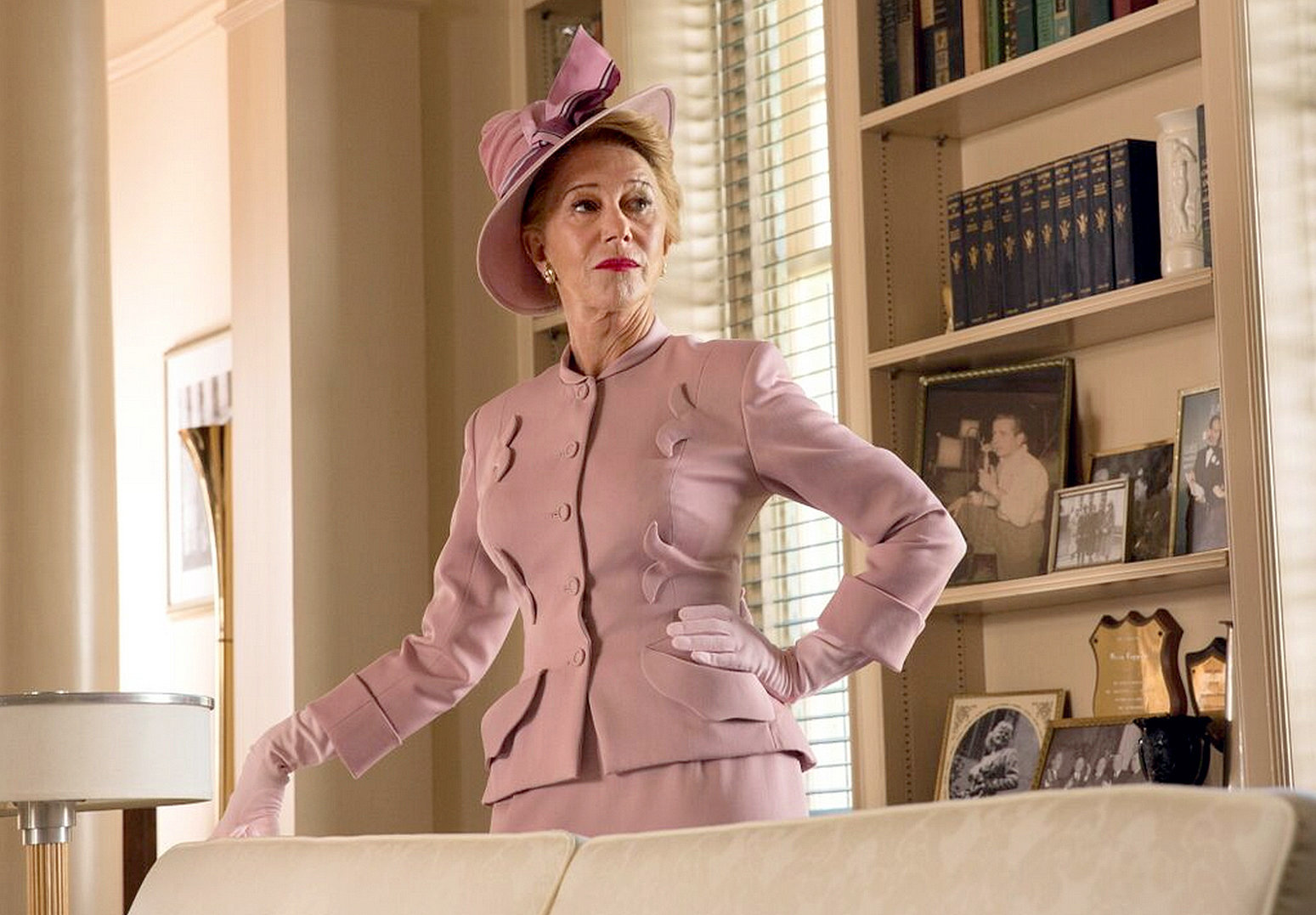 That's the advice from Helen Mirren, who made the fashion faux pas of wearing one to the Oscars the first time she was invited to the glitzy ceremony back in 1995.
"I love hats and I used to wear hats much more than I do now," she mused.
"But I made the huge mistake of wearing a hat to the Oscars when I was nominated for The Madness Of King George.
"I looked like I was going to an English garden party – I looked ridiculous. But I enjoyed myself."
Twenty years on and Helen is happy to look ludicrous again in her new film, Trumbo.
It tells the story of screenwriter Dalton Trumbo (played by Breaking Bad's Bryan Cranston) who was put on Hollywood's anti-communist blacklist in the 1950s after voicing his support for labour unions, equal pay and civil rights.
For 13 years, the major studios refused to hire Trumbo for fear of being associated with his perceived radical political views. He spent time in prison, struggled to support his family, was forced to sell his home and was ostracised by friends and former colleagues.
But during this time he also won two Oscars, for Roman Holiday and The Brave One, which he wrote under assumed names.
Leading the campaign against him in the press was powerful anti-communist gossip columnist Hedda Hopper.
Hopper's flamboyant hats were her trademark, and she was said to buy 150 new ones a year.
To help her get into the role, Helen was given a new hat for every scene.
"I had an incredible set of costumes and an amazing array of hats," smiled 70-year-old Helen when I caught up with her at London's Corinthia Hotel in Whitehall to talk about the film.
"It was fun to be able to wear hats in a movie, and my costumes in general were such a laugh.
"It's been a great sadness in my life that hats have become something that people don't wear any more."
That disappointment apart, Helen could not have wished for a better career since she reached 60.
Already an established name in Britain thanks to her award-winning roles in Prime Suspect and Gosford Park, she shot to international fame 10 years ago when she won the Best Actress Oscar for her performance in The Queen.
She then went on to enjoy a golden decade, with numerous high-quality roles and five Golden Globe nominations in the past six years.
Always a pleasure to talk to, she regularly breaks off interviews to engage you in a different conversation. But the Chiswick-born star wouldn't like to be interviewed by her character in Trumbo.
"She would've scared the hell out of me," she laughed.
"I've never been a big fan of her kind of celebrity journalism.
"Even when I was dreaming of becoming an actress, I didn't dream about it through reading gossip columns to find out what their lives were like, so I find it kind of boring I'm afraid to say.
"But I was interested in reading about Hedda. I read a very interesting book of letters that were sent to her, which really gave a view into the mindset of very ordinary people in America at that time.
"Hedda, with the power of her journalism, played to the fears and the paranoia of her public, and it shows how very dangerous that power can be."
Trumbo's ordeal and the blacklist in general came to an end when Kirk Douglas – one of the highest paid and most influential actors of the day – insisted Trumbo's real name be used in the end credits of Spartacus, another film he had worked on in secret.
"When you do a film like this you inevitably ask yourself what you would have done in that situation.
"People Trumbo worked with turned on him but they were threatened with the end of their own careers and put under tremendous pressure to do so. So I don't know what I'd do.
"It's a terrifying thought, just awful.
"I just did The Woman In Gold, about the Nazi occupation in Vienna, and I thought what would I do then, if I was walking past and saw a woman being forced to clean the pavement with a toothbrush.
"Would I just walk past, go home and make a cup of tea? It's a tough question that we should all ask ourselves, all the time."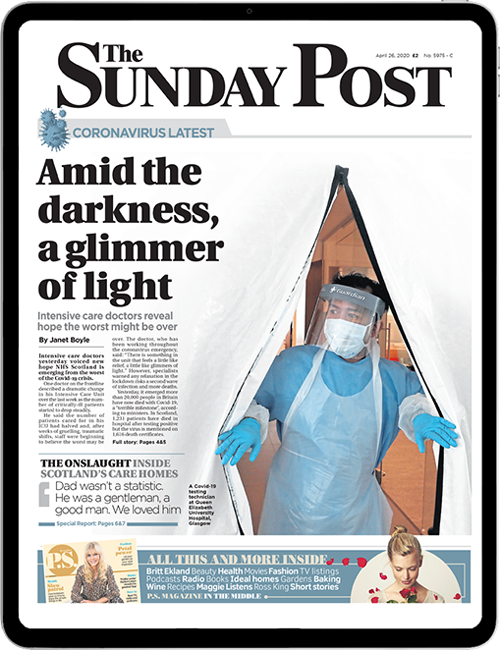 Enjoy the convenience of having The Sunday Post delivered as a digital ePaper straight to your smartphone, tablet or computer.
Subscribe for only £5.49 a month and enjoy all the benefits of the printed paper as a digital replica.
Subscribe