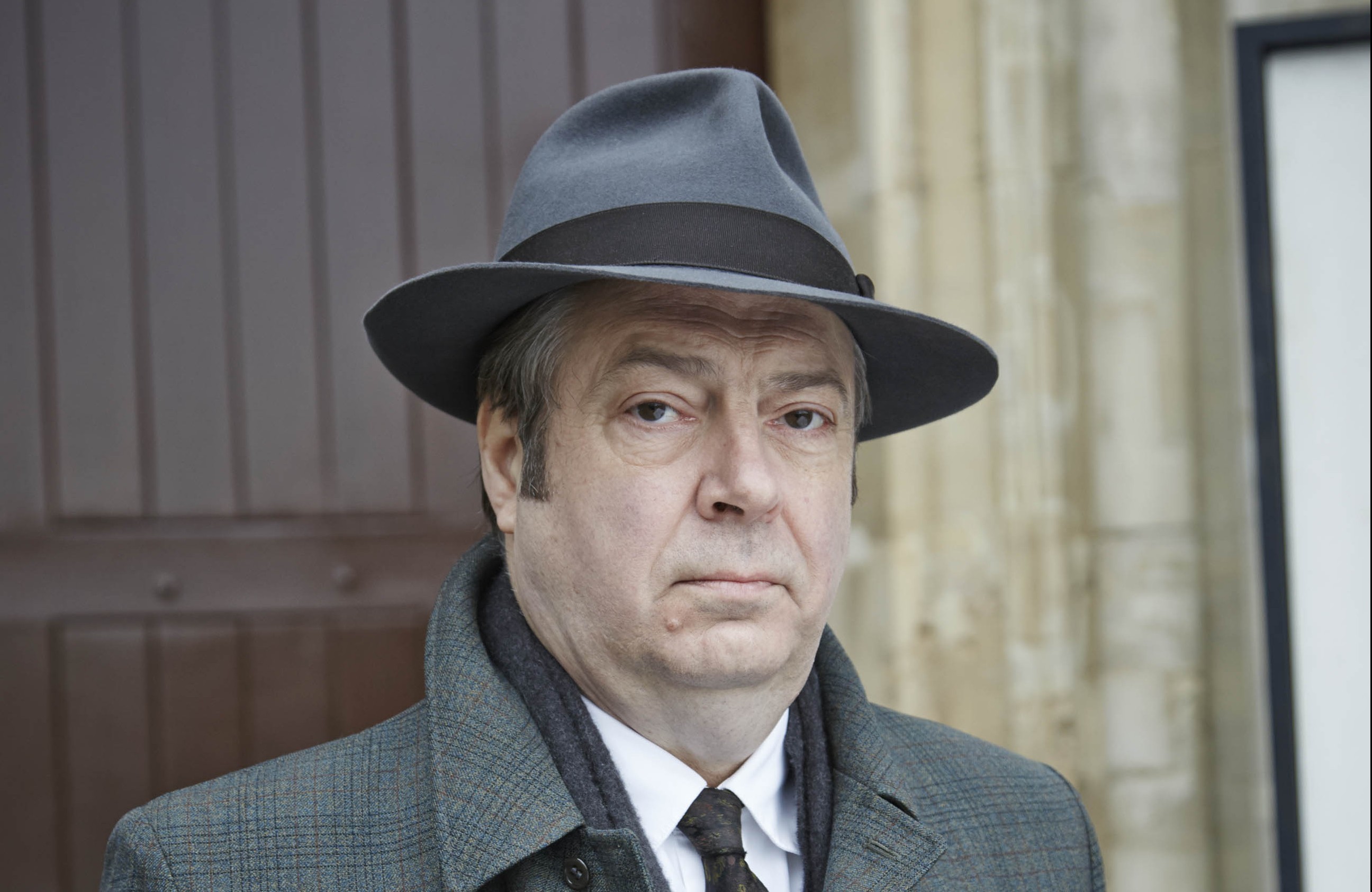 Now, though, ITV's smash hit Endeavour, has made Roger Allam's face a whole lot better known.
But he's told The Sunday Post that he's glad he's not reached the level of his old Thick Of It co-star and now Doctor Who Peter Capaldi.
"Endeavour has definitely changed things for me," said Roger. "I get recognised a lot more – and it's had a healthy influence on my bank balance.
"There's such a big audience that people come up to me on the street now.
"I still keep in touch with Peter by text but he's probably in hiding somewhere. Life has become very public for him because there's such a frenzy attached to Doctor Who. I think I even read that he had to move house.
"Fortunately the fan base of Endeavour is somewhat more sedate so happily I haven't had to do that."
Those fans were out in force when the new batch of four cases about the early days of Inspector Morse was filmed.
It's shot in bustling Oxford and Roger admits that trying to roll the clock back in the modern-day city is tough. Filming during the summer months for the first time made it even harder.
But lovers of the series were just happy to see Roger's old school copper DI Fred Thursday back in action.
The previous series ended on a cliffhanger with Thursday at death's door after being shot and a falsely accused Morse (Shaun Evans) in jail, framed for the murder of the chief constable.
"People kept coming up during filming to say they were very glad I was alive," smiles the ever-affable Roger.
"As soon as I saw the script about Thursday being shot I asked if they wanted to get rid of me. They said they didn't. But I hadn't been contracted to do this new series, so if I didn't want to do it they had the perfect way to get rid of me if necessary.
"I'm really happy to be back, though, and it's a really good series."
Events have moved on to 1967 when there's still murder and intrigue aplenty for fans to lap up with the final two episodes kicking off this week.
Roger, who's now 62, has two young sons with actress wife Rebecca Saire.
And he says slightly later fatherhood, for all its many joys, can have its downsides.
"It's absolutely fantastic and something I'm so happy I didn't miss out on," he confides.
"I think the answer to whether they keep you young is yes and no to be honest.
"It does because you're very much connected to children. But you're also aware sometimes that you're more tired than if you'd had them considerably younger."
Roger's connection to youngsters also extends to fans of BBC's animated kids' show Sarah and Duck.
He narrates the series and finds apologetic parents coming up for the audio equivalent of an autograph.
"They always say they're sorry to bother me but would I mind saying, 'Hello Elizabeth, or whoever, it's Sarah and Duck' into their phone.
"I do it and it seems to bring a great deal of happiness."
Roger's deep dulcet tones and undoubted stage and screen presence see him in non-stop demand.
Filming for Endeavour took up about five months of last year and there was hardly a spare minute elsewhere with a high profile play and two movies to fit in.
He had starring roles in upcoming releases The Truth Commissioner and The Hippopotamus.
"There was no time between jobs," he adds. "The morning after I finished The Truth Commissioner in Belfast I was in London doing the read-through for Endeavour.
"I had a weekend off after we finished and started the next film straight away. And the day after that was completed I had rehearsals for the play.
"So while it's nice to be busy I'd like a bit more time off with the family in 2016."
Endeavour, ITV1, tonight, 8pm.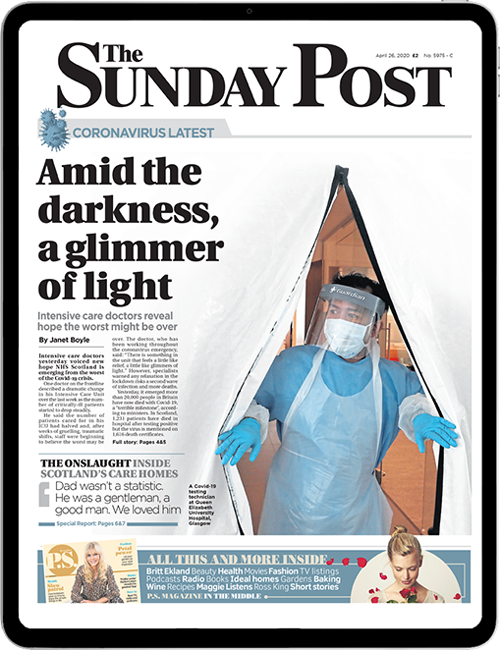 Enjoy the convenience of having The Sunday Post delivered as a digital ePaper straight to your smartphone, tablet or computer.
Subscribe for only £5.49 a month and enjoy all the benefits of the printed paper as a digital replica.
Subscribe