As well as the dreaded credit card bills landing on the doormat in January, it's the month we face up to the physical toll the festive period has taken.
While your body may have been a temple of health and virtue, by January 2 the only building it resembles is a bouncy castle.
Who'd have thought eating your body weight in chocolate while watching a Ben-Hur TV marathon could leave such a legacy?
It's nursing these types stresses and strains as well as the month-long hangover which usually makes January such a brutal affair.
It was with this in mind, I booked myself and the missus into one of the plethora of excellent spas Scotland has to offer.
With young kids at home who don't know the Christmas party was over, the thought of some time away for good behaviour just proved too tempting for Katia and I.
I've never been to a spa hotel before but Katia – used to the trappings of being waited on hand and foot by a poor, downtrodden husband – said they are a wonderful break.
And the setting of the Macdonald Marine Hotel & Spa in North Berwick in East Lothian made an immediate impression.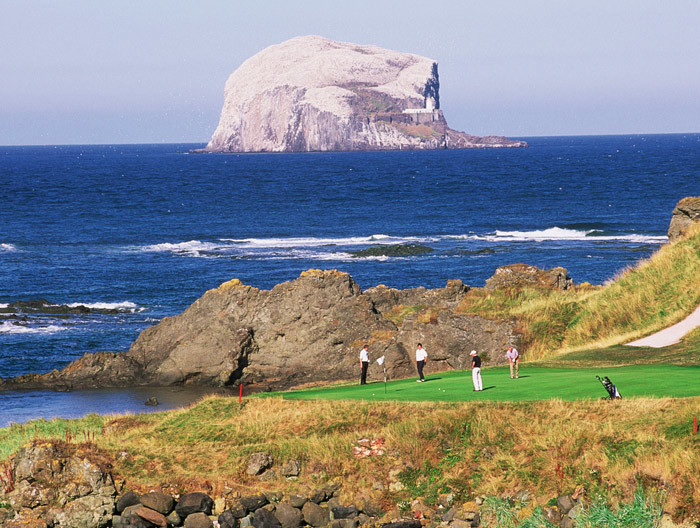 The large 19th Century Victorian hotel has stunning views over the Firth of Forth and the prestigious North Berwick Golf Club.
The warm, welcoming staff showed us to our first floor room, which was spacious but also had a lovely cosy feel with huge, comfortable beds and a bathroom packed with potions and lotions.
There were bathrobes and slippers we were encouraged to don to relax in our rooms and at the pool.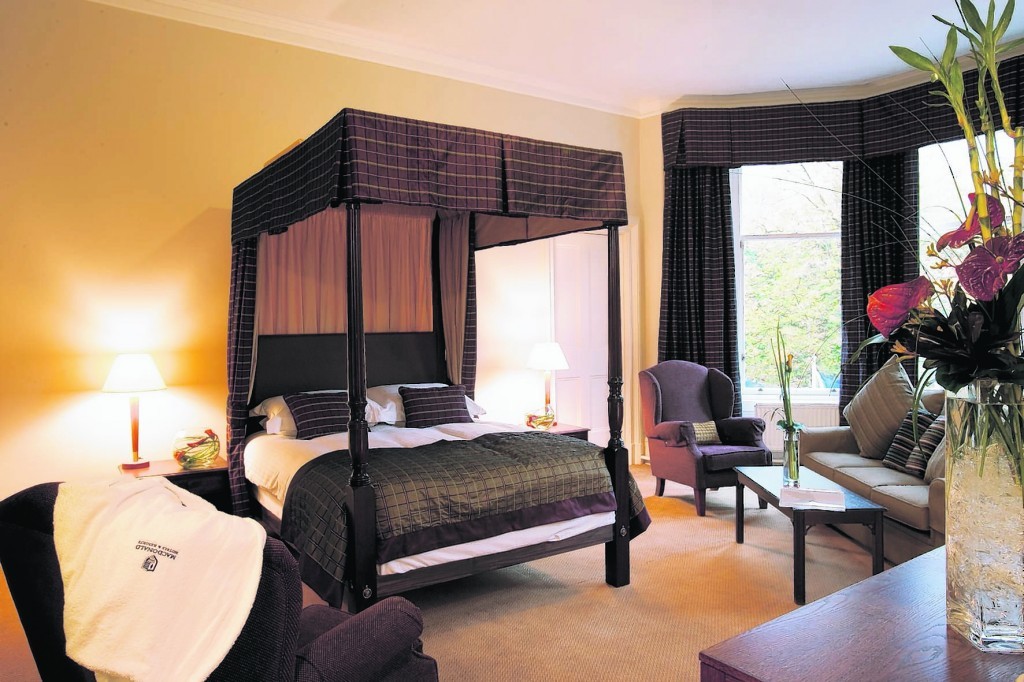 But there was no time to dawdle – Katia had an appointment for a facial treatment and I had a date with a treadmill in the hotel's gym.
The gym is small but well equipped with running and rowing machines and all manner of cardio gadgets and an It has an extensive weight section including a bench press so you can pump iron.
After working up a bit of a sweat I was met by my wife who, in contrast to my red, bloated face, seemed positively radiant.
She'd been into have an hour-long Biotec triple tec anti-ageing facial, one of a number of treatments you can have.
While she wasn't able to tell me much about what it had involved, her therapist, Lana McLeod, was armed with all the info I needed.
She explained how she started off with a basic facial before using Elemis Biotec micro current technology to "reshape facial muscles" giving the skin the "face lift" effect.
She then used "lines and wrinkles activators", "red light therapies" and "oxygen infusion treatments".
While it sounded like a lot of gobbledygook to me, Katia swore she could feel her face tightening up.
But she was left with strict instructions not to go into the pool for at least 10 minutes for the magic potions to take their effect.
So it was off to the relaxation centre – a large, dimly-lit room playing soothing sounds – for a spot of tea before a swim.
While the pool isn't huge, it is more than big enough to have a splash around.
But it's the array of other spa facilities that sets MacDonalds apart – two steam rooms, two saunas, an ice room and an impressive outdoor jacuzzi that will leave you feeling pampered.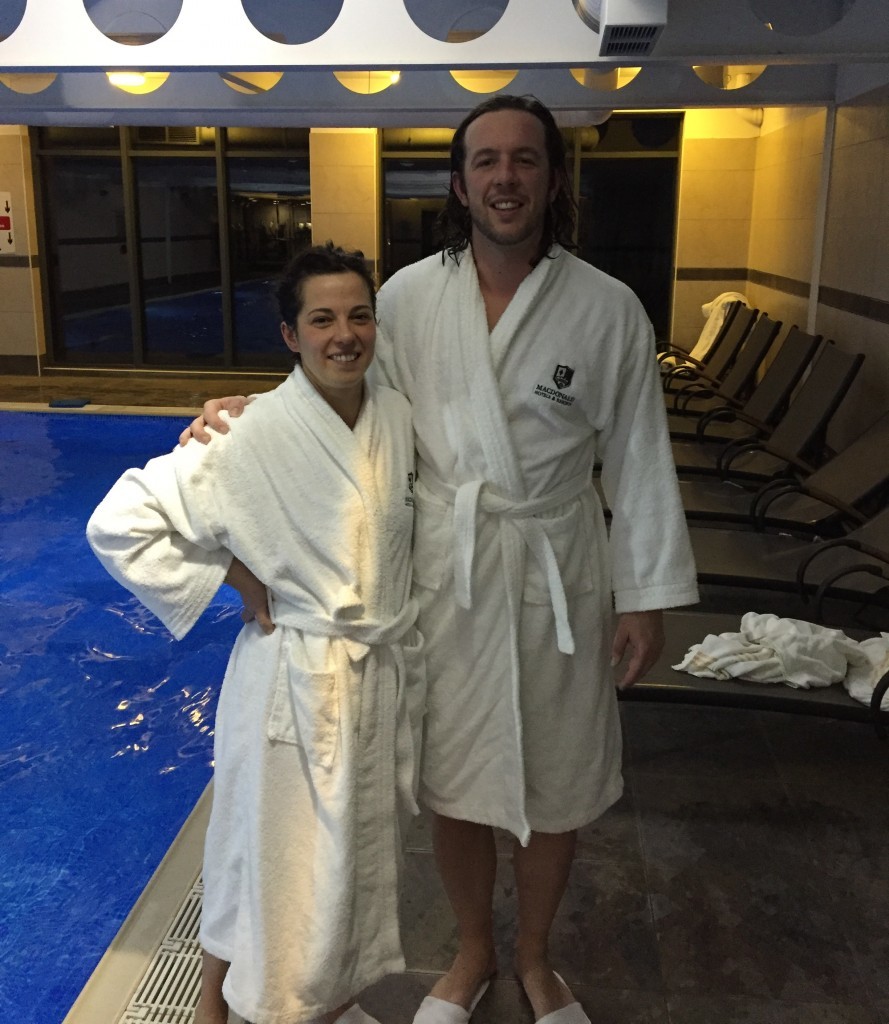 And having turned into a prune after whiling away a couple of hours here it was time to get ready for dinner.
The Craigleith restaurant claims to combine "traditional and contemporary Scottish cuisine" and when we visited it certainly felt that way.
While the weather outside whipped the Firth into a stormy frenzy, inside was a sea of tranquillity.
I opted for shrimp followed by sirloin steak, Katia got prawns followed by lamb washed down with a bottle of Montepulciano.
The next morning we were again in the restaurant for a full Scottish breakfast.
And having over indulged in a pre-Christmas style gluttony-fest thanks to the excellent fare on offer we opted for a long walk along the front.
Feeling recharged after a bracing walk we were soon back in the pool for a dip and a final pampering session before heading home.
It was with heavy heart – but a refreshed body – that we set off home to see the kids.
And even their energy-sapping exploits weren't enough to counter the benefits of a night at a spa.
That is until next Christmas. Bring on 2016!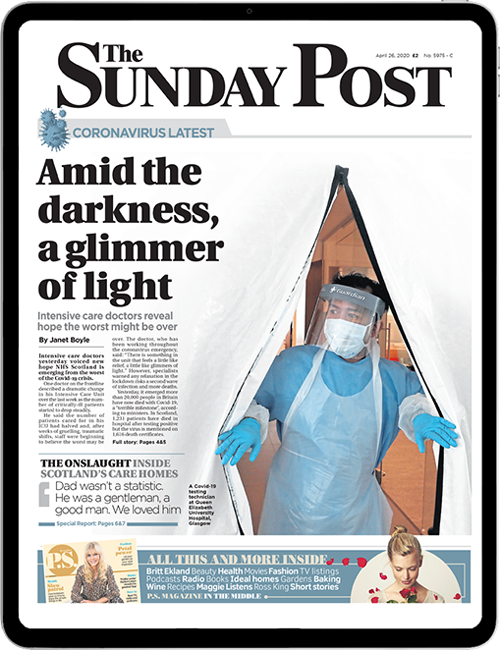 Enjoy the convenience of having The Sunday Post delivered as a digital ePaper straight to your smartphone, tablet or computer.
Subscribe for only £5.49 a month and enjoy all the benefits of the printed paper as a digital replica.
Subscribe