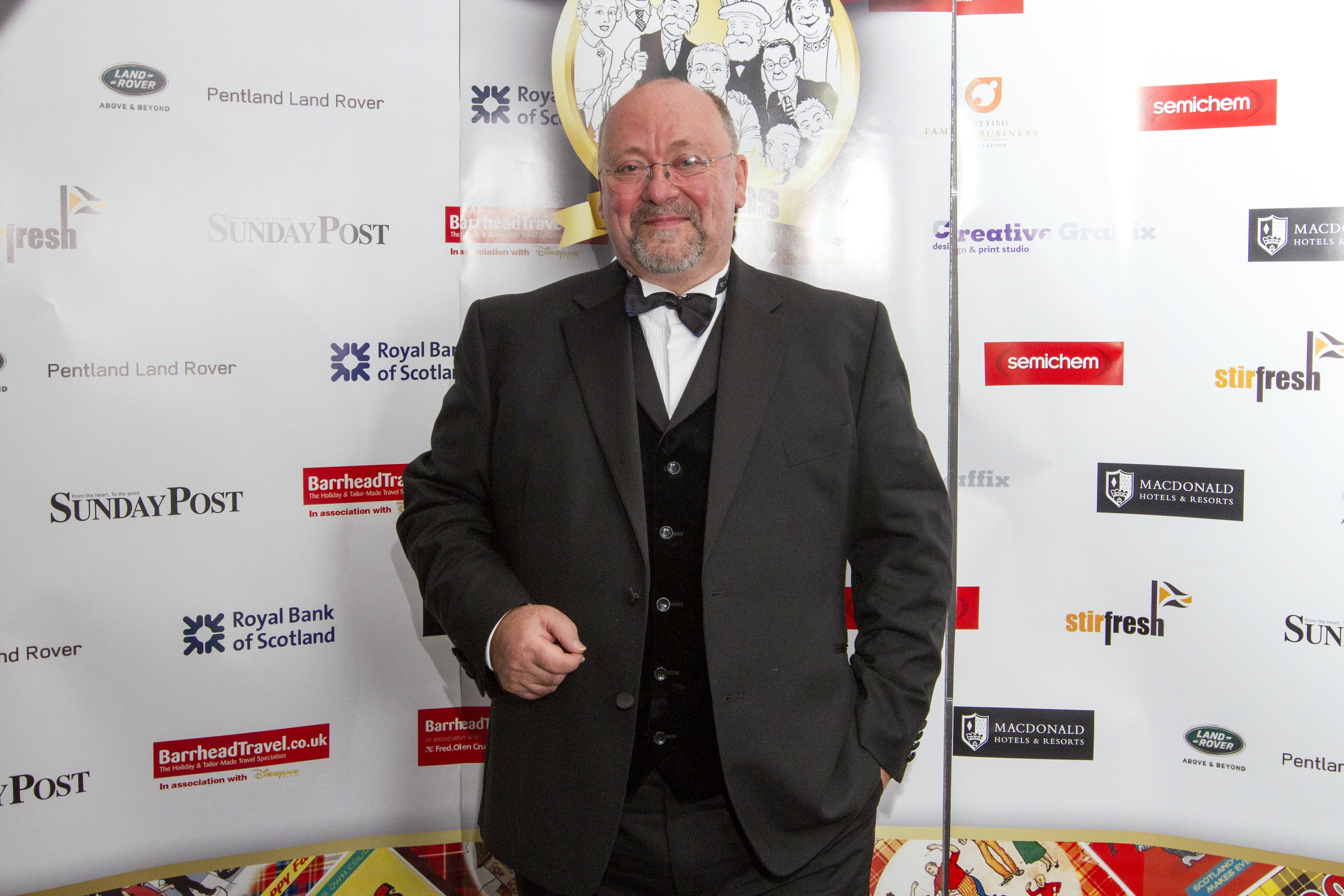 The screen veteran is one of the stars of new BBC comedy Two Doors Down, which starts this week.
It's filmed in Scotland and Alex is relishing the fact that his character Eric is a world away from his downbeat detective.
"It's lovely that he's such a complete contrast to DCI Burke," Alex told The Sunday Post.
"It's great for me to get away from Mr McGrumpy, this dour and angry copper.
"Eric's basically a decent guy, happily married and fairly contented. He just happens to be tormented by the neighbours that keep turning up at his door."
Alex's screen wife is played by Arabella Weir and they're joined by Doon Mackichan, Jonathan Watson and new addition Elaine C Smith.
Two Doors Down was initially a one-off, shown at Hogmanay 2014. It was set at a New Year's Eve house party that gets out of hand.
"It did take me back," chortles Alex. "Things tend to change a bit at parties when people have had a few more drinks than they ought to and long-buried secrets start to come out.
"It never occurred to me that it'd be anything other than a one-off. But I was delighted when I heard they wanted to do a series.
"I thought the first one was terrific and I was really impressed when I saw the scripts for this. I've always been a believer that if it's not on the page, it's not on the stage.
"It's not just out-and-out comedy with folk acting daft. It's a real story about real people."
Alex, who's 66, splits his time between homes in London and France. And while he was more than happy to head back to Scotland for Two Doors Down, he admits he's getting pickier.
"I still get passionate when it's something I care about.
"I've found that as I get older I need to feel that it's something that touches me.
"I'm a professional so I can obviously come along and do a turn but I've always felt I've never done my best unless there's a connection.
"I couldn't be in a comedy I didn't think was funny – well I have actually but I'm not telling you what!
"When you get something like Two Doors Down, though, you know it's good."
When he's not acting Alex is in big demand for voice-over work, including numerous video games.
And he's forever busy writing.
His autobiography There's Been A Life! was warmly received. It was, just as Alex intended, very much a warts-and-all affair. It led to headlines about how he took heroin in his younger days.
"It wasn't just me being daft," he confides. "I was doing a job playing a rock musician and they were all meant to be taking heroin.
"Someone suggested that we should do it so we'd know how to act. Stupidly, looking back, I did.
"I don't think there was any danger of becoming an addict, it was only for the job.
"But it does let me speak about it with candour.
"And I can say that it's a very bad thing and you shouldn't even think about doing it."
The positive reaction for the book has inspired Alex to think about writing another. And the even more enthusiastic reaction he got when he spoke at book festivals has prompted him to take to the road again.
"The talks went down a storm and I'm seriously thinking about doing it as a one-man show, taking it around Scotland," adds Alex.
"If not this autumn I'd do it next spring. It would be me talking about my career and then doing a Q&A with the audience.
"I loved it when I did the book festivals. It was the most enjoyable thing I've done for a long time and it gave me the taste for doing a bit more."
---
Two Doors Down, Friday April 1, 10pm, BBC2.
---
READ MORE
Scottish actor Alex Norton reveals the 10 songs that have had the biggest impact on his life
Alex Norton's fascinating life story brought back so many memories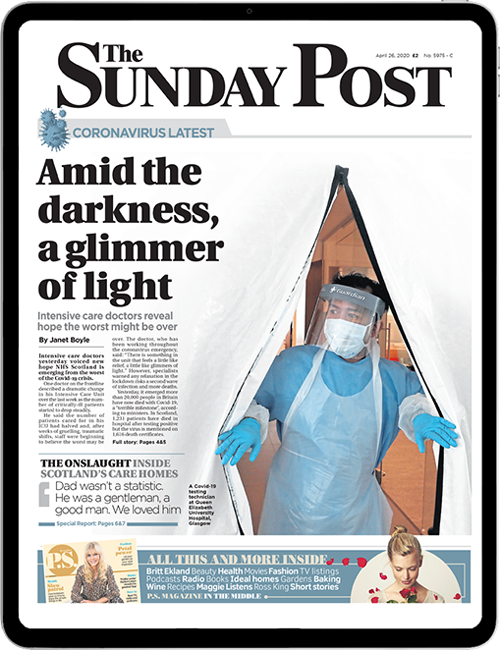 Enjoy the convenience of having The Sunday Post delivered as a digital ePaper straight to your smartphone, tablet or computer.
Subscribe for only £5.49 a month and enjoy all the benefits of the printed paper as a digital replica.
Subscribe