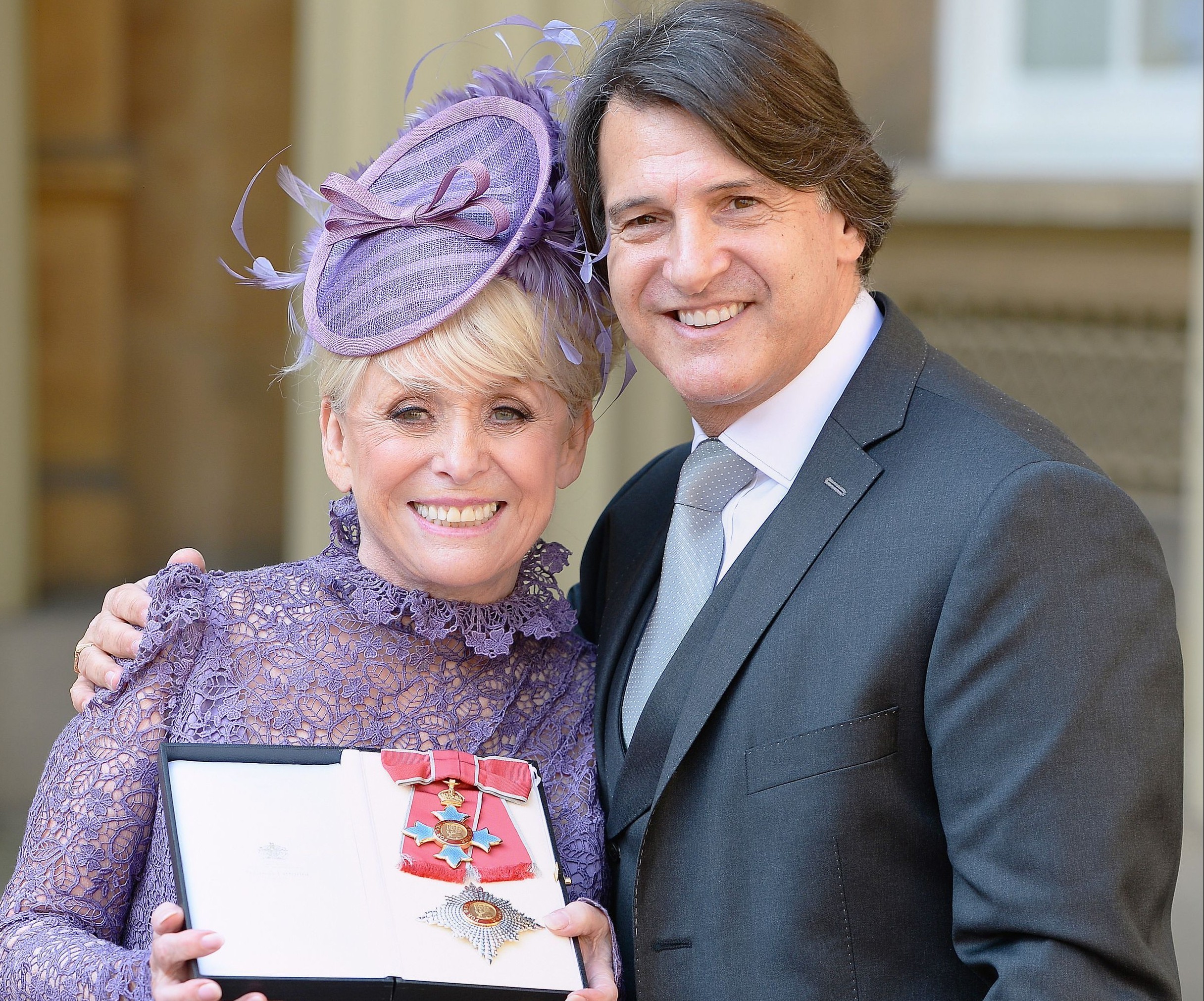 It was an occasion to savour when the two Mrs Windsors met up again recently.
The last time had been back in 2001 when the Queen went walkabout in Albert Square, and was shown around the EastEnders set by Barbara Windsor and her on-screen son Steve McFadden.
And, yes, we were treated to that wonderful image of Babs and Her Majesty behind the bar at the Queen Vic, next to the iconic bust of the latter's great-great-grandmother after whom the Walford pub was named.
This time, Barbara (78) was at Buckingham Palace to be made a Dame by the Queen — though after 60 years, she was already very much showbiz royalty.
She was honoured for her charity work as an ambassador for Age UK, her tireless campaigning on behalf of the NHS and being the face of the Royal British Legion appeal.
With his reputation as a chap with an eye for the ladies, you can't help but think the Duke of Edinburgh would have liked to have stood in for her indoors, having also missed out in 2000 when the Queen presented Barbara with her MBE.
And the bubbly blonde, all 4ft 10in of her, lived up to her reputation when she joked afterwards that it had been "lovely to meet another small lady"!
She added that she'd been impressed by the monarch's "gorgeous skin", saying: "I wonder what she uses?"
But, when you think about it, this was surely one of the most-unexpected damehoods ever bestowed.
After all, the woman who became a fixture on our small screens as Peggy Mitchell bellowing, "Get outta my pub!" at hapless patrons has led a pretty colourful life.
When you think of a Dame, you think of Stella Rimmington, former head of MI6, or a sporting or political heavyweight.
You don't necessarily think of an actress who, until she starred in EastEnders, was best known for her bikini top pinging off in Carry On Camping, the most-famous topless shot in British cinema!
But that's nothing compared to her controversy-filled off-screen life.
Three marriages, relationships with married co-stars including Sid James and flings with not only George Best but also with two of the notorious Kray brothers, the gangsters who used to run her native East End.
That geographical background made Barbara keen to land a role in the BBC's new soap when it was launched in 1985, but the producers' desire to cast only unknown actors put paid to that.
Her career, and health, had faltered in the 80s until she met Scott Mitchell, a recruitment consultant 27 years her junior who'd become husband No 3.
With his support, she landed the role of Peggy Mitchell in 1994, when the soap bosses had a change of heart about recruiting famous faces — something the likes of David Essex would be grateful for later on.
The matriarch of the Mitchell clan was a part Babs was born to play, and she ruled the Queen Vic until screen son Phil burned it down 16 years later.
Barbara's returned to Albert Square on and off since then, but is now back for her final scenes, culminating in the death and funeral of the much-loved former landlady.
She says she decided to call time on her 21-year connection with the character because: "Peggy is close to my heart, but I made the decision I needed to say goodbye once and for all, as otherwise, she will always be there, urging me to go back, and that's something I need to shut the door on."
Barbara was actually called in early with her first two days' filming bracketing her visit to Buckingham Palace.
And she was given a suitable reception, with Babs laughing: "They all — all of them — had crowns on. All the crew, everybody, because I was going to the Palace.
"I said: 'Oh, shut up you daft lot!' but it was so wonderful, because I am the first dame they've ever had.
"My first scenes back were with June Brown — Dot Cotton — who is one of my dearest friends and I absolutely adore her. It was an absolutely wonderful day."
Barbara saw the funny side of being called in either side of her investiture, adding: "It made me laugh — 'You might be a Dame, but you're still in first thing in the morning!'"
---
READ MORE
New Year's Honours: Barbara Windsor, Denis Law and Tony McCoy among stars set for awards
Ex-EastEnder Emma Barton uses Barbara Windsor as inspiration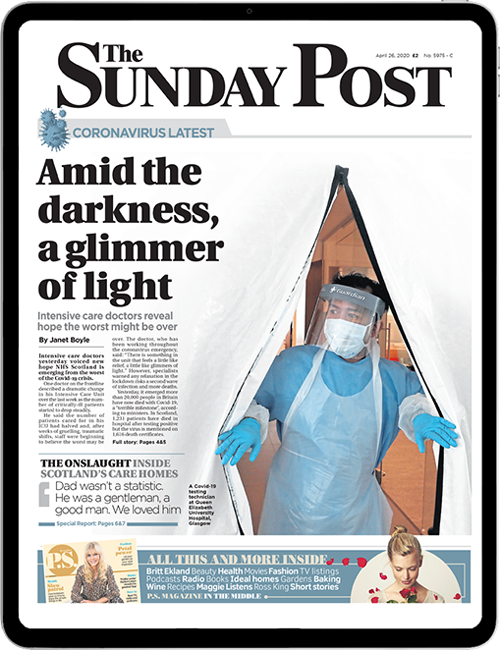 Enjoy the convenience of having The Sunday Post delivered as a digital ePaper straight to your smartphone, tablet or computer.
Subscribe for only £5.49 a month and enjoy all the benefits of the printed paper as a digital replica.
Subscribe