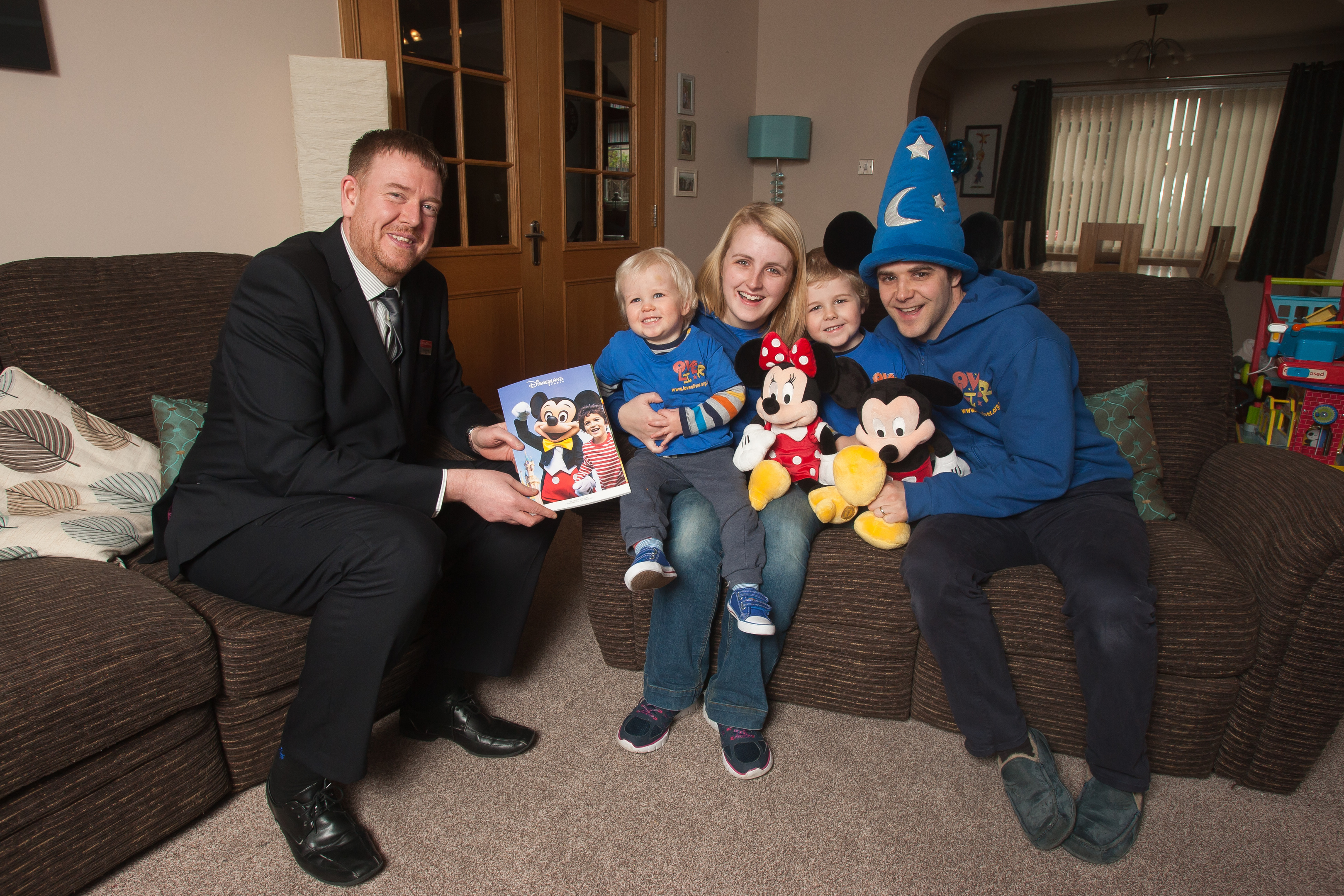 OOR Broons Awards, celebrating fantastic families across the UK, were a huge success.
And one of the sponsors, Barrhead Travel and Disney, were so moved by the story of Inspirational Family winners the Gills from Leven in Fife, that it decided to give them a special treat.
Andy and Jennifer Gill set up LoveOliver, which funds research into childhood cancer and provides practical support to families affected by the disease.
They founded the charity when they lost baby son Oliver to a rare cancer in 2010. He was 24 weeks old.
Everyone at Barrhead Travel and Disney were so touched by Andy and Jennifer's story that they invited the couple and sons Micah and Rory to Disneyland Paris for a special break.
"It's lovely, unexpected and so much appreciated – and needless to say the boys can't wait," Jennifer smiled.
"Rory will be turning two while we're there – so he'll have the morning at Disneyland then get to go on a plane.
"I feel this is setting way too high a standard for birthdays at such a young age!"
Barry Hancock, of Barrhead Travel, explained why Barrhead and Disney wanted to give the family the holiday, worth more than £1,800.
He said: "We were so incredibly moved by the Gill family's inspirational story and their continued fundraising efforts.
"We couldn't wait to contact them after the awards ceremony and surprise them.
"We're delighted to hear they're all over the moon."
---
Watch the highlights from our Broons Awards ceremony:
---
Of course, it is bittersweet for Andy and Jennifer.
Jennifer wrote a book about Oliver, called simply Love Oliver, which was written in his voice. One chapter includes the family's wish to go to Disneyland.
In the book, Oliver says: "At the end of this week I will be halfway through my treatment! We can now see the light at the end of the tunnel – to Daddy they are just normal and very good lights, but to Mummy they are fireworks at Disneyland!
"Apparently we only go to Disneyland once, though, so I think I should wait till I'm old enough to appreciate it.
"I believe everything Daddy tells me!"
Sadly, Oliver didn't make it to Disneyland.
Barrhead Travel has now given three of our award winners great holidays as thanks for all the work they have put in to making the lives of others better.
The family of Jak Trueman, who won the Family of the Year award, were given a fabulous cruise with Barrhead Travel and Fred. Olsen.
Jak died after contracting a rare form of cancer.
He won the Children of Courage award for the inspirational way he dealt with his illness and for raising £60,000 for charity in just
four weeks.
Another winner was Jim Gillies, who makes a pilgrimage to Ukraine every year to help some of the forgotten children of the Chernobyl nuclear disaster. Jim also fundraises for the cause.
Barrhead gave Jim and wife Margaret a cruise as thanks for his efforts.
What an amazing bunch our Broons Awards winners were. We can't wait for next year's awards!
---
READ MORE
The Broons Awards: Mum gives moving speech for her brave boy Jak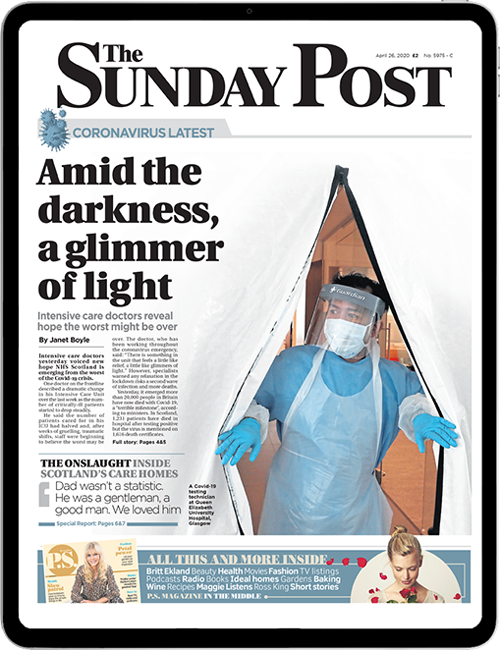 Enjoy the convenience of having The Sunday Post delivered as a digital ePaper straight to your smartphone, tablet or computer.
Subscribe for only £5.49 a month and enjoy all the benefits of the printed paper as a digital replica.
Subscribe