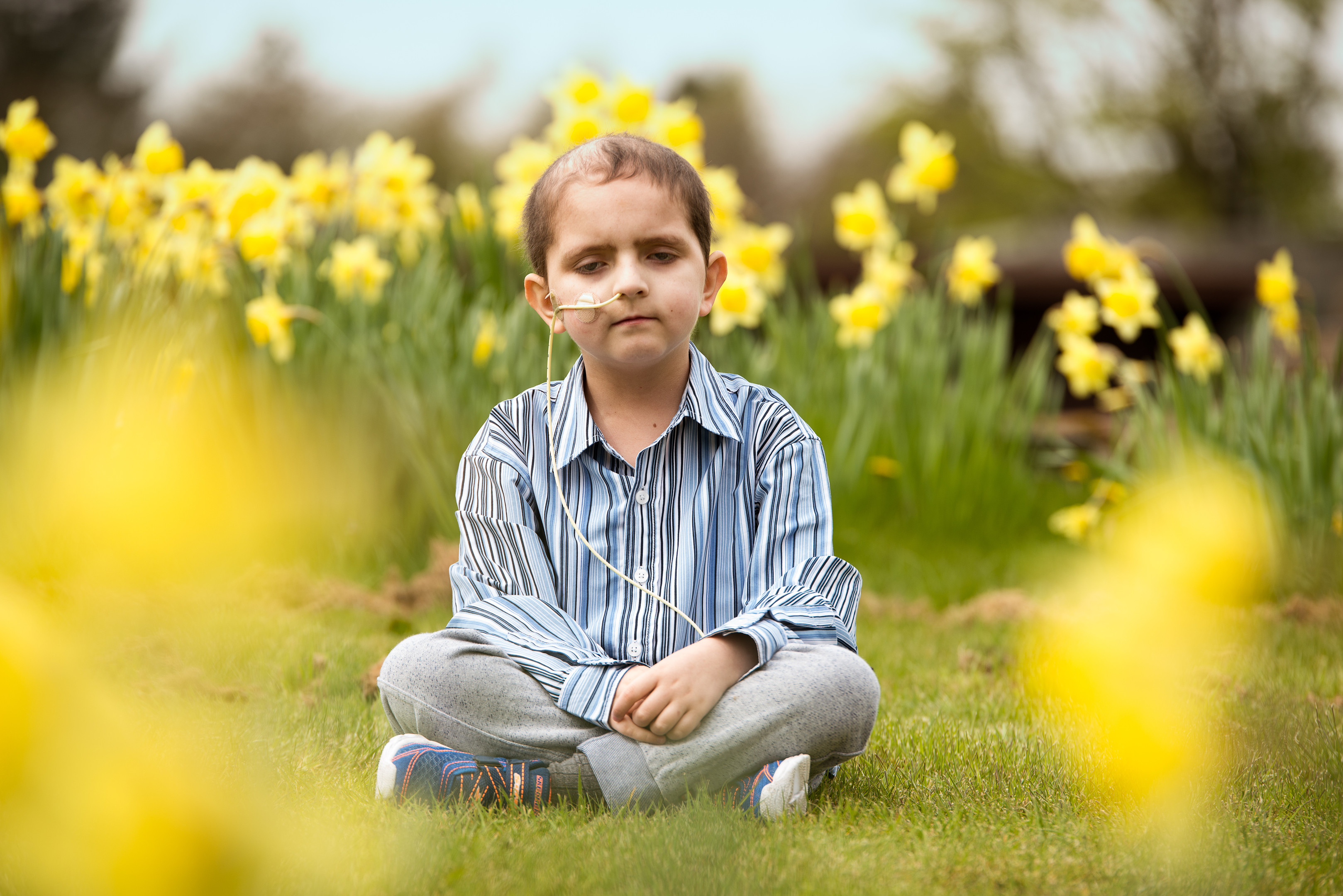 A DEVASTATED couple are waiting anxiously for the birth of their baby boy, just hours after laying their other son to rest.
Grieving Mark Perry and partner Christine Hall are caught in a shattering emotional whirlwind of having to say their final farewell to one son, just as they prepare for the imminent arrival of his little brother.
Christine found out she was pregnant at the same time as her seven- year-old son Jake was receiving treatment for an aggressive brain tumour, discovered after he had taken a tumble at school.
Jake lost his fight for life days before his eighth birthday – after having battled for nearly a year.
He was laid to rest in a white coffin adorned with superhero cartoons on Friday morning, with his heavily pregnant mum Christine and dad Mark leading the mourners.
It meant that instead of shopping for baby essentials for their new arrival, Christine spent the day her baby was due to arrive buying mourning clothes for her son's funeral.
"This should be a time of joy," said mum of four Christine, 36, cradling her bump. "Instead we have had to watch Jake slip away in front of our eyes.
"The baby was due the day before Jake's funeral. So he's now overdue.
"It's really hard to get your head around that you've lost one little boy just as you're about to have another.
"I'm not sure I really believe what's happened."
Jake died at home in Addiewell, West Lothian, tucked up in his favourite Avengers blanket with his Ben 10 cushion under his head and held tight in dad Mark's arms.
He was clutching his favourite teddy bear.
Tragically the couple's hopes that he might hang on long enough to meet his new little baby brother, were not to be.
"Christine had just gone to St John's Hospital in Livingston to be induced so she could have the baby before we lost Jake," explained Mark, 43, a baggage handler at Edinburgh Airport.
"While she was there, Jake's nurse arrived and broke the news that he didn't have a lot of time left.
"Christine didn't want to be away from him, so she rushed home instead."
The couple then took turns cuddling their dying boy and telling him how much they loved him.
Mark added: "We are heartbroken, devastated.  We knew Jake was not going to survive but that does not make it any easier.
"The day before he died, he smiled and joked with me.
"He was the bravest child you could ever meet. We are so proud of him."
Jake was a blue-eyed bundle of energy who loved nothing more than playing with his Lego building blocks and kicking his football around outside.
Christine and Mark noticed he seemed under the weather last March. But it was a minor bump one day while at Addiewell Primary School that sent alarm bells ringing
"He banged his head," said Christine. "His balance seemed affected so I took him to the doctor. It was like he'd had a stroke."
Hospital scans revealed a one-and-a-half inch tumour in his brain.
At first medics were optimistic that they could help Jake.
His type of tumour, medullablastoma, is among the more common childhood brain tumours and can often be successfully treated.
Jake underwent a gruelling nine- hour operation to remove most of the cancer at the base of his brain.
He spent nearly four months in hospital recovering.
He was having chemotherapy treatment when the family received the worst news possible.
"All the scans up to the third out of four cycles of chemotherapy were fine," recalled Mark. "A half-centimetre tumour that had appeared in his spine was reducing too.
"Then just before Christmas, Jake took a bad seizure which lasted around an hour. He went to hospital and had more scans.
"The doctors found three new tumours where they had operated.
"The chemotherapy wasn't working."
It was devastating news, coming just weeks after Christine and Mark had found out about the new addition to their family.
"I'm just hoping the birth is quick so I can be back home where I'm needed," said Christine.
She added that Jake's brothers Taylor, who's nine, Mark, six, and sister Paige, 11, had been left devastated by his death.
"The hardest thing for us was to tell our other children that Jake had died," added Mark.
"It is so painful for us and just as sore for them. We are completely gutted."
Of course the new arrival could never replace the little boy they've lost, but now the couple hope he might help soothe some of their agony.
And they have already picked a name that pays special tribute to the big brother who, sadly, their new baby boy will never meet.
"We're thinking of calling the baby James Jake Daniel," explained dad Mark. "It feels like the right way to pay tribute to Jake.
"He was my wee dude. He called me and his mum silly nicknames but we just laughed about it.
"He was a wee bit cheeky and always full of fun.
"He never did anything to deserve this."
He added: "I'm going to miss him so much, I can't even begin to think what it's going to be like without him.
"He was the bravest child you could ever meet and we are so proud of him.
"We are completely gutted. But we have to be strong for our other kids.
"Christine now has to give birth to our new son.
"Life has to go on throughout all of this."
A family friend has launched a fundraising campaign to help Christine and Mark pay for Jake's funeral costs and other expenses.  To help, go to https://www.gofundme.com/254nkwc
Precious times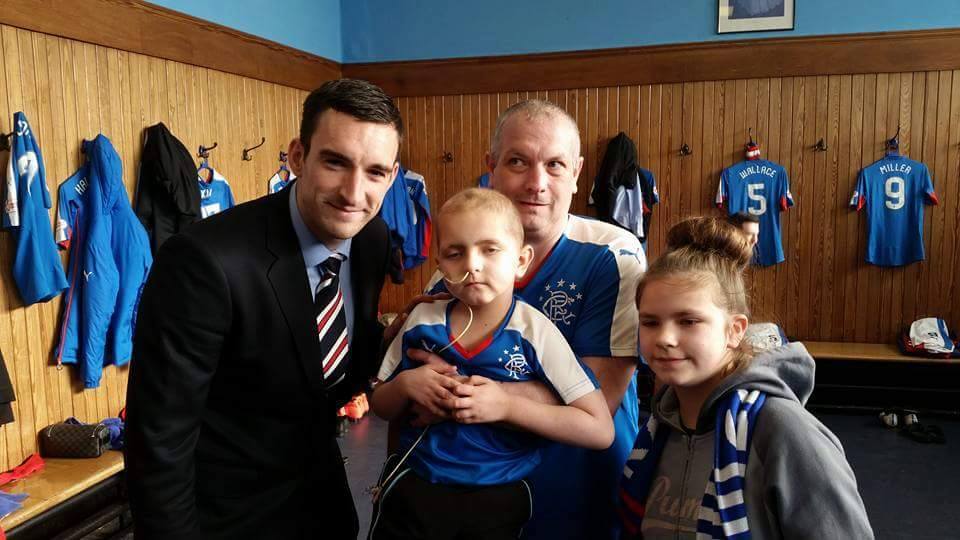 FOOTBALL-MAD Jake battled his illness to enjoy a day out with his heroes, just one of a series of treats to make the most of every day he had left.
One of Mark's former workmates pulled strings at Ibrox to give the Rangers fan a day out behind the scenes.
He met manager Mark Warburton and players including striker Kenny Miller.
"It was amazing," said Mark. "Jake was given the VIP treatment. He got a signed ball and loved every minute of it."
A charity helped the family spend precious time together.
Jake was also joined by brothers Taylor and Mark and sister Paige on a thrilling holiday to Legoland.
And he had a fun day out at a performance sports car centre, being driven around the track and sitting in some of the world's most expensive cars.
The family has had support from Allison Barr, mum of teenager cancer fundraiser and Broons Award winner Jak Trueman.
Jake was among the first children to make use of Jak's Den, set up using money raised by the inspirational 15-year-old who touched the nation's hearts when he pledged to spend his final days helping others.
"Allison has been amazing," said Christine.
"What she is doing for children and their families is incredible. She's a wonderful person."
Smiling in photographs
WITH time running out for Jake, Mark and Christine were put in touch with The Butterfly Wishes Network, which connects families of desperately sick children with professional photographers so they can capture precious moments to keep forever.
Early last month, Motherwell-based photographers Fiona May captured a series of heartwarming but deeply poignant images of the family near their West Lothian home.
You can see the pictures here. They show Jake smiling – but clearly battling illness. In them the family hold hands and bravely pose for the photographs, among the last of them all together.
---
READ MORE
The Broons Awards: Disney delight for inspiring family
Smiles better: Five-year-old Donald fights back after flu left him in a coma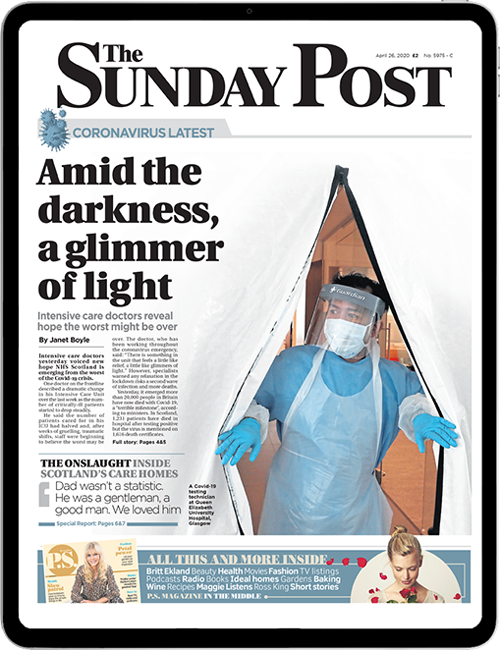 Enjoy the convenience of having The Sunday Post delivered as a digital ePaper straight to your smartphone, tablet or computer.
Subscribe for only £5.49 a month and enjoy all the benefits of the printed paper as a digital replica.
Subscribe