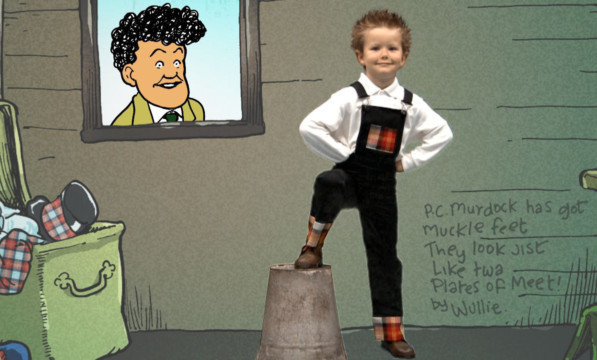 Wee Jamie's bash at Bay City Rollers classic is music to Oor Wullie's ears
It's taken weeks of searching but finally it's turned up Oor Wullie's found his bucket!
Tens of thousands of you joined the hunt for Wullie's special pail, scanning landmarks around the country, from Hampden to the Angel of the North.
And all the while it was his real-life look-alike, Wee Jamie Webster, who'd nabbed it.
Now in another twist in this pail's tale Jamie, Wullie and pals have teamed up with a Scottish music legend and are set to storm the charts!
Oor Wullie writer Morris Heggie explains: "The lads and lassies in The Sunday Post bunker, near bonnie Auchenshoogle, thought up an interactive storyline they hoped would amuse Oor Wullie fans everywhere Wullie's famous bucket would disappear and readers would help find it.
"With partners Real Radio we ran competitions and a picture quiz at the same time.
"It was all great fun. But we had a problem how to end the story."
And that's where Wee Jamie comes in. Last year Jamie, from Peebles, won our Oor Wullie lookalike competition. Meanwhile, we'd been working with ex-Bay City Roller Stuart "Woody" Wood and Gordon Campbell from Edinburgh's Music Kitchen, selecting some tracks for a Broons Christmas music album.
Morris says: "Woody suggested we record his smash hit Shang-A-Lang with Wee Jamie as drummer using Wullie's bucket."
Of course every single needs a video, so a fun day of filming followed in Edinburgh. In true Roller style, Wee Jamie turned up in a pair of tartan-trimmed dungarees made by his granny using official Oor Wullie tartan.
Jamie bashed the bucket and blew away on the "moothie" though the actual harmonica playing was done by legendary Scottish blues man, Bill Moodie.
Back in Fraser Purdie's Beaten Track studio in Glasgow, the film was edited and animated sequences of Wullie and his pals, drawn by Edinburgh artist Stephen White, were added.
But what does the real Oor Wullie make of it all?
He said: "Jamie taking my bucket for a drum was a grand prank that I would have been proud o' myself."
You can download the single from iTunes or Amazon.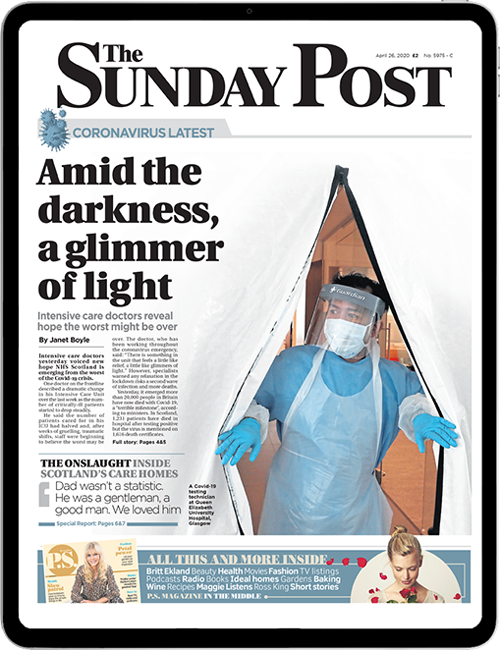 Enjoy the convenience of having The Sunday Post delivered as a digital ePaper straight to your smartphone, tablet or computer.
Subscribe for only £5.49 a month and enjoy all the benefits of the printed paper as a digital replica.
Subscribe