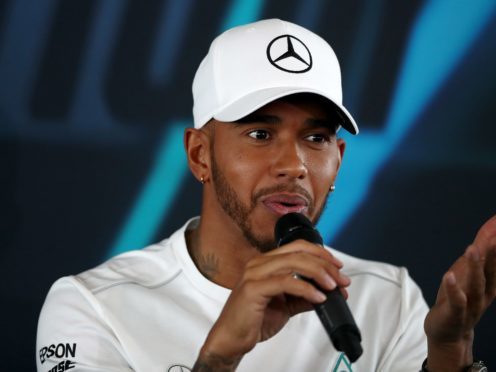 Lewis Hamilton will start the Chinese Grand Prix with an improbable dream; to win every Formula One race from here until the last round in Abu Dhabi.
Nineteen victories from 19 starts? Even for Hamilton that is beyond the bounds of possibility, but his Shanghai statement of intent demonstrates a need to get his derailed title defence firmly back on track.
Hamilton's chief championship protagonist Sebastian Vettel boasts a perfect record from the opening two rubbers, and holds a 17-point lead over the Briton.
A software glitch by Hamilton's Mercedes team cost him a certain victory in Australia last month, while one week ago in Bahrain, a grid penalty following a gearbox change ruled him out of contention.
"We are only two races into the new season, but I arrived here thinking I want to win the next 19," Hamilton said.
"I know the title is not won and lost in two races, and the experiences of the last two grands prix strengthen you, but I definitely don't want to fall any further behind.
"I feel hungry, we are not a wounded beast, and I still believe we are the best team with the potential to win races and fight for this world championship."
And where better a place for Hamilton to reignite that fight than at a circuit where he has ruled in recent years? No driver can match Hamilton's record of five wins here and no team can match Mercedes' four-year dominance in which they have won every race staged since 2014. It has also been six seasons since a non-Mercedes car last started from pole position.
Hamilton's mood for the weekend is set by the tone in which he walks through the paddock gates, and here he spoke eloquently on all subjects – from burying the hatchet with Max Verstappen, to packing Roscoe and Coco, the pet dogs who have made peculiar grand prix cameos over the years, off to Los Angeles.
As such, it was little surprise to see the Englishman's name at the top of the time-sheets in both practice sessions, and the smart money would be on him securing a slam-dunk victory.
Hamilton, however, was keen to urge on the side of caution, and who can blame him after two bumpy weekends?
"Ferrari are going to be hard to beat here," he added. "It is a good track for us, but it will be closer than you think so we need to bring our A-game every weekend.
"Our team needs to be unified and on top of everything.
"It is like a table with four legs. If two of those legs are not there, the table falls over, and in the first race of the season we lost on strategy, and in the last race I had a gearbox penalty.
"So, it is about making sure we have all the levels turned up to maximum."
Hamilton is not unfamiliar with playing catch-up. Aside from the 2015 campaign – in which he won three of the opening four rounds en route to obliterating Nico Rosberg – Hamilton has traditionally been something of a slow-starter.
Rotten reliability failings afforded Rosberg four wins from as many rounds two years ago, and an ultimately unassailable championship lead, while only a superb second-half salvo from Hamilton enabled him to overturn Vettel's 25-point lead last term.
"Would I like to start the year with a bigger blow? Yes, but we tried that in Australia and we came across a scenario which we could not execute," Hamilton, 33, said.
"It is definitely not planned, but I don't think it is a bad thing we have wake-up calls within the group. It is easy for us to get complacent or over-confident."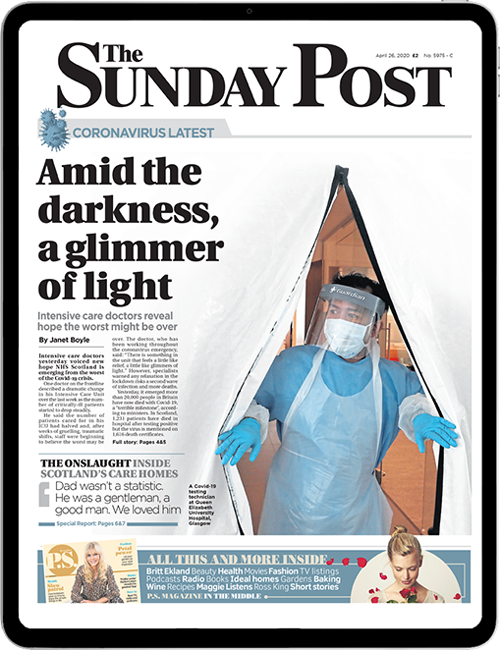 Enjoy the convenience of having The Sunday Post delivered as a digital ePaper straight to your smartphone, tablet or computer.
Subscribe for only £5.49 a month and enjoy all the benefits of the printed paper as a digital replica.
Subscribe