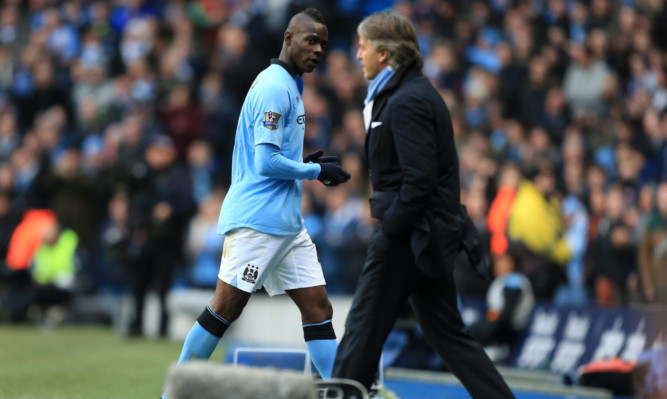 Roberto Mancini may have to resign unless he can sort out this Mario Balotelli mess.
The Manchester City boss has tried to play down the training ground spat with his striker but he's not fooling anyone.
Ballotelli has always been a thorn in the side of his manager. He's been trouble from the moment he arrived in Manchester, and for Mancini to say he'll give him 100 more chances is a joke.
The latest excuse is that he's only 22 and makes mistakes. I was a player at 22 but I learnt from my mistakes. I wasn't stupid or arrogant enough to keep making them time and time again.
The constant tantrums will undoubtedly be having a negative impact on morale at City. And it's not like you could say Balotelli is making any significant contribution on the pitch.
Now and again, managers will find someone who gets away with a lot of nonsense because they're so brilliant during matches.
That's not the case with this fella. He's done precious little this season, yet played well during the summer at the Euros with Italy. I can't help thinking that's because he knows he would have lost his place in the national team.
Italy boss Cesare Prandelli has never been slow to criticise the player and has regularly implored him to listen to Mancini.
A big problem for the Manchester City manager is that Balotelli is a great favourite of club owner Sheikh Mansour.
Even if he agreed to sell the player, there are few clubs that would pick up his wages.
Probably only Paris Saint-Germain and some Russian teams can match the money he's currently on.
But one of them might take him and let Mancini get back to the main task trying to claw back Manchester United in the title race.
I really don't think he'll do that unless he ends the ongoing Balotelli pantomime.
Mancini should be flying off to Abu Dhabi tomorrow and plead with the Sheik to cut his losses on the striker.
We know he could afford that and it might be the best investment he could make at the moment.
Failure to act could see Mancini paying the ultimate price with his job.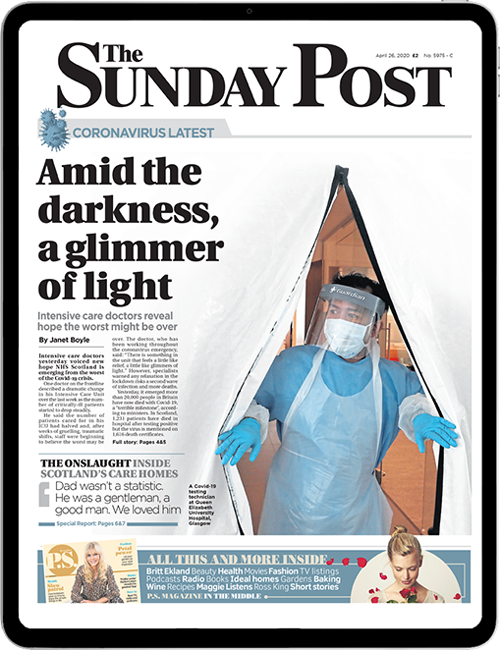 Enjoy the convenience of having The Sunday Post delivered as a digital ePaper straight to your smartphone, tablet or computer.
Subscribe for only £5.49 a month and enjoy all the benefits of the printed paper as a digital replica.
Subscribe