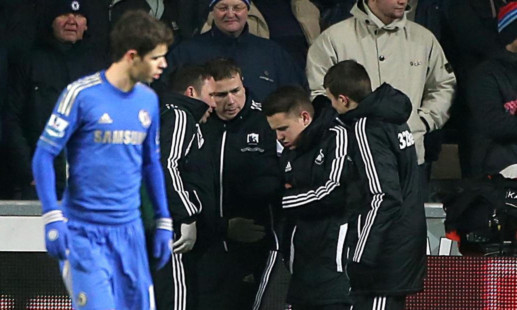 The recent debacle at Swansea involving Chelsea's Eden Hazard has opened up a debate I never thought we'd hear.
It's not really a surprise to see home ball boys wasting a bit of time that's been going on for years. But such is the pressure, the money, the intense spotlight on the modern game that many old traditions have had to change.
I know that in my day as a player, we'd often encounter a young lad keen to slow down the game. We'd give them a bit of lip and let them know in no uncertain terms to get moving.
I know that couldn't happen now.
There's no doubt you'd end up with a yellow card if the referee spotted a bit of verbals going on.
I have to say there were faults on both sides during the Capital Cup semi-final between Swansea and Chelsea. Charlie Morgan, the ball boy, was at it and should never have been lying on top of the ball. But Hazard was equally in the wrong and we can't have players swinging a boot in the direction of these youngsters.
In the final analysis, there was no harm done, and both should have a long, hard think about their behaviour.
One thing I'm not in favour of is a suggestion that we should scrap ball boys. For many kids, getting to take part in a professional football match is an experience they'll never forget. We have to try and make the game inclusive, especially in an era where super-rich footballers seem so far-removed from the paying public.
One bizarre incident shouldn't see generations of kids bombed out. I know one famous sportsman who loved his time at the side of the pitch.
Keith Deller, the former world darts champion, was a ball boy at Ipswich Town and tells me it gave him a tremendous thrill.
And I'm sure there are plenty of players who had a stint as a ball boy and later got to play on the pitch. More importantly, even more will have become lifelong supporters of their local club.
Thankfully, the incident at the Liberty Stadium had no impact on the outcome of the game.
Swansea thoroughly deserved their victory and can now look forward to an unforgettable trip to Wembley. If we really want to avoid further wailing and gnashing of teeth about ball boys dilly-dallying, then ship in some outside kids for semi-finals.
There's plenty of money in the game for that and I'm sure a sponsor would cover the cost to promote fair play.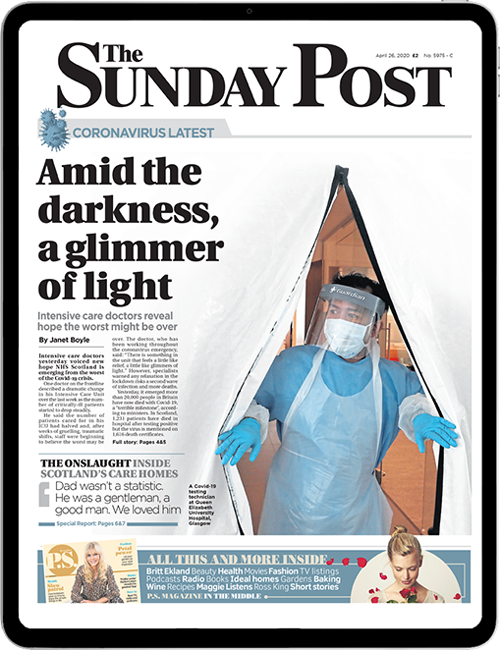 Enjoy the convenience of having The Sunday Post delivered as a digital ePaper straight to your smartphone, tablet or computer.
Subscribe for only £5.49 a month and enjoy all the benefits of the printed paper as a digital replica.
Subscribe