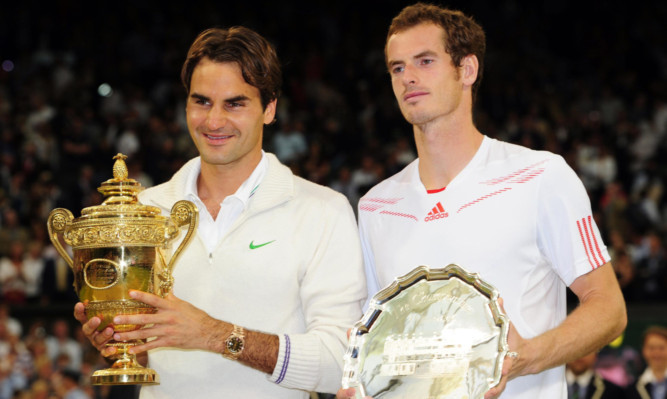 Ernests Gulbis grabbed the headlines a couple of weeks ago when he announced Andy Murray, Roger Federer, Rafael Nadal and Novak Djokovic are so concerned about their image, they lack personality.
The 24-year-old Latvian, who is ranked No 40 in the world, believes that they sanitise their comments to such an extent, they simply appear dull.
Gulbis is very much the opposite!
This is a man who claims his father owns "a helicopter, a submarine and a spaceship", was arrested for allegedly soliciting prostitutes, confesses his passion for vodka and reckons he smashes an average of 64 racquets a year.
"I respect them but, for me, all four are boring," says the man named after Ernest Hemingway. The interviews they all give are boring. Everything is clean and white, with polite handshakes and photos."
Gulbis's father is an investment businessman and the third richest man in Latvia, and his mother is a theatre actress.
When he won a match against Federer three years ago, he used language in a post-game interview that could have been kindly described as "industrial".
He's spoken in favour of legalising marijuana, boasted about his all-night drinking sessions, called a fellow pro "disgusting" and says that everyone should go to jail at least once.
And he's not bothered being a "bad boy".
"I have no interest in appearing nice," he says. "On the court, it is a war.
"I actually have a good relationship with most players, but I want to say what I think."
The game's most famous bad boy, John McEnroe, says he's tempted to agree with some of the points Gulbis makes.
"I don't disagree that it would be nice to see more," he says.
On the flip-side, Andy Murray confirmed that he's always circumspect in interviews.
"Over the years, I have found it difficult to open up and be a bundle of laughs," the 26-year-old says.
"I always try to give honest answers, but they are fairly boring so I don't have to deal with the aftermath of scandals.
"As an athlete, all I do is try my best to be as good as I can be as a tennis player. Whether people like you or not should be irrelevant."