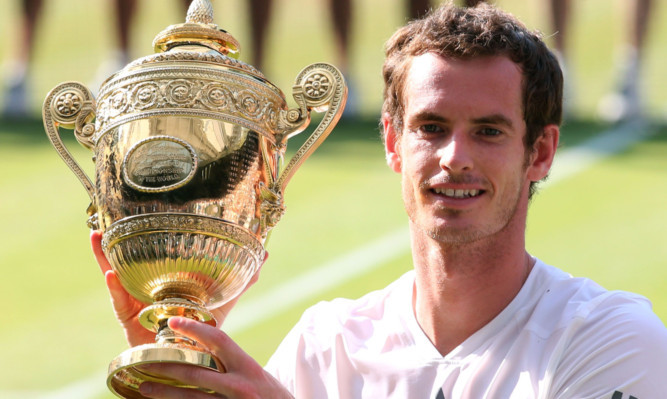 A look at the careers of some of Britain's finest sporting heroes.
Andy Murray
On a glorious sunny afternoon on Wimbledon's Centre Court, Andy Murray achieved sporting immortality.
The record books will state that at 5.24pm on July 7, 2013 when opponent Novak Djokovic netted a backhand, Murray became Wimbledon Champion.
The Scot had carried all the hopes and expectations of the nation to become the first British male to win at SW19 since 1936.
Suddenly, the biggest curse in British sport had been lifted.
For those intervening 77 years, the name and reputation of Fred Perry grew larger in British culture.
With each passing summer, the questions would come up about whether anyone could emulate Perry.
We were hosting the world's most prestigious tennis tournament, but our players were making little or no impact in it.
In fact, British performances reached such a state that fans were pleased if a player simply got to the last 16.
But Murray changed all that. This year was the fifth in a row that he had advanced to the semi-finals and with each summer, hopes increased.
He got to the final last year, the first British male to do so for 74 years, but he came up just short against seven-time Wimbledon Champion Roger Federer.
In the 12 months between last year and this, though, Murray's tennis had moved to another level.
He returned to Centre Court a few weeks after that final defeat and got his revenge on Federer to win Olympic gold at London 2012.
Then after four losses in Grand Slam finals, he claimed one of the big prizes with victory at the US Open in September.
Murray's reputation as one of Britain's best ever tennis players was assured, but events of this summer have taken him to a new level.
In years to come, it's easy to expect a knighthood, a statue at the All England club, and maybe his own brand of clothing.
Such things were just a boyhood dream when Andy was first encouraged to pick up a racket aged four.
Mother Judy was a tennis coach and she encouraged Andy and older brother Jamie to play the game as a way of keeping them busy.
Andy attended Dunblane Primary School and was there when a gunman killed 16 schoolchildren and their teacher in 1996.
It left a deep impact on the youngster and those emotions are still raw today.
But tennis was his escape and soon he became one of the top juniors in the country.
Yet Andy realised that he needed to move away to further improve. So at 15, he left Scotland and headed to a tennis academy in Spain.
When he won the Junior US Open in 2004, the decision was vindicated and showed that Murray was a player capable of reaching the top. And that initial feeling came true on July 7.
Andy could well go on to win many more Grand Slams and become the world No 1. But it's hard to imagine he'll ever top that magic Wimbledon moment.
https://youtube.com/watch?v=gSng3z18GOk
Sir Roger Bannister
Although Sir Roger Bannister never won an Olympic gold medal, his place as one of Britain's greatest-ever sportsmen is without doubt.
His achievement was to break a barrier that no one previously had dared to believe was possible.
Bannister started his running career aged 17 in 1946 and he arrived at the Helsinki Olympics in 1952 in confident mood.
But in the final of the 1500m, he agonisingly finished fourth and out of the medals.
He questioned whether he should give up his sport and concentrate fully on his life as a junior doctor.
Bannister set a new goal to be the first man to run a mile in under four minutes.
Two attempts in 1953 came up short.
But Roger had to keep pushing himself as two other men, American Wes Santee and John Landy of Australia, were also striving to break the four-minute barrier.
Bannister's next attempt at history took place on May 6, 1954 in the unlikely setting of Oxford University's Iffley Road cinders track.
In the race, Chris Brasher and Chris Chataway once again combined to act as pacemakers for their colleague.
The pair set Bannister up for a charge on the last lap, as the 3,000-strong crowd cheered him on.
When the clock stopped, the time showed 3:59.4. The 27-year-old had done the impossible.
The record only lasted 46 days before Landy went faster. But it's those events at Iffley Road that ensured Sir Roger's is the name we remember.
Daley Thompson
Mention Daley Thompson and you automatically think of complete athletic prowess.
Run, jump, throw and vault. Daley could do the lot. For nine years, he reigned supreme as the finest overall athlete on the planet.
Before he came along, the decathlon was an event for all-rounders to which only the most-keen athletics supporters paid much attention.
When Daley was around, it was essential viewing. And between 1978 and 1987, Daley was untouchable in the 10-discipline event.
He collected two Olympic gold medals, one at the World Championships and three apiece at the European Championships and Commonwealth Games.
He overcame a tough upbringing to reach the top, as his father was shot dead when Daley was just 12.
He was sent to a boarding school in Sussex, which gave him his first openings into sport.
Initially, he wanted to become a footballer, but he was persuaded to take up athletics, starting out as a sprinter. However, coach Bob Mortimer suggested Thompson become a decathlete instead. And the rest is history.
Daley was never afraid of controversy throughout his career. At the 1982 Commonwealth Games, he refused to carry the English flag, stating that such physical effort would harm his chances of gold.
And at the Los Angeles Olympics two years later, he celebrated his gold medal ceremony by whistling along to God Save the Queen!
Torvill and Dean
Great Britain had never produced a star at the Winter Olympics. That all changed in 1984 when we had two.
The whole nation fell in love on Valentine's Day with the mesmerising ice-skating skills and choreography of a policeman and an insurance bank clerk from Nottingham.
More than 24 million people watched back home as Jayne Torvill and Christopher Dean skated to gold in Sarajevo.
Their free-dance routine to Ravel's Bolero enchanted the judges, who awarded them maximum points, while the crowd cheered and threw flowers onto the ice.
They had won countless golds at World and European level, but they moved to new heights at the Olympics.
Their combination of sport, theatre and dance was irresistible. And when they became professional, they packed out arenas all over the world with their shows.
They came back and finished third at the Olympics 10 years after Sarajevo, with the country again glued to the TV sets.
That love of Torvill and Dean has remained in recent years with them fronting TV programme Dancing on Ice.
Bobby Charlton
The footballer that everyone loved. That was Sir Bobby Charlton. Supremely talented and a born winner, he remained fair-minded and humble.
Raised in the mining town of Ashington in Northumberland, Charlton became one of English football's most decorated players.
But it could have been very different.
His mother Cissie was worried about the insecurities of a football career, so Bobby initially began an apprenticeship as an electrical engineer.
However, he turned professional in October, 1954 aged 17 and signed for Manchester United.
Charlton was one of the Busby babes, a collection of youngsters put together by manager Matt Busby, who took English football by storm.
Tragedy struck on February 6, 1958 when Charlton and the United team were involved in a fatal crash at Munich airport.
Charlton recovered and rebuilt his own career and United's fortunes.
And he was there in 1968 when the Reds became the first English team to win the European Cup.
Two years before, Bobby had played a pivotal role in English football's finest hour with the World Cup final win over West Germany at Wembley.
He retired from international duty in 1970. Only three men have bettered his 106 caps, but no one has more than his 49 goals.
He never argued with referees and always showed respect to his opponents. It's a lesson that today's players should remember.
https://youtube.com/watch?v=D1EhM1rKdlg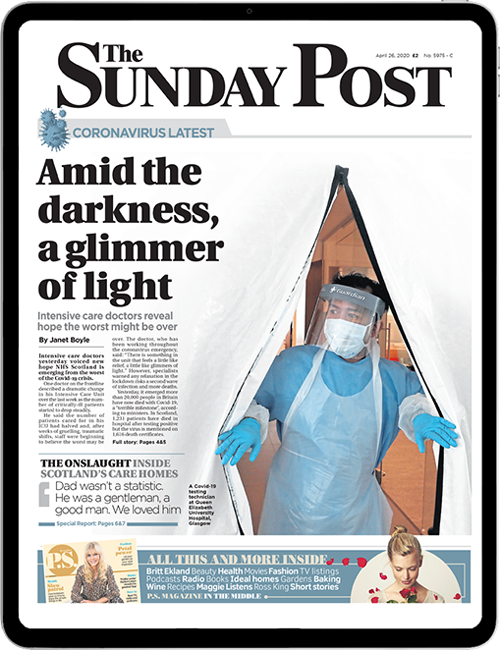 Enjoy the convenience of having The Sunday Post delivered as a digital ePaper straight to your smartphone, tablet or computer.
Subscribe for only £5.49 a month and enjoy all the benefits of the printed paper as a digital replica.
Subscribe