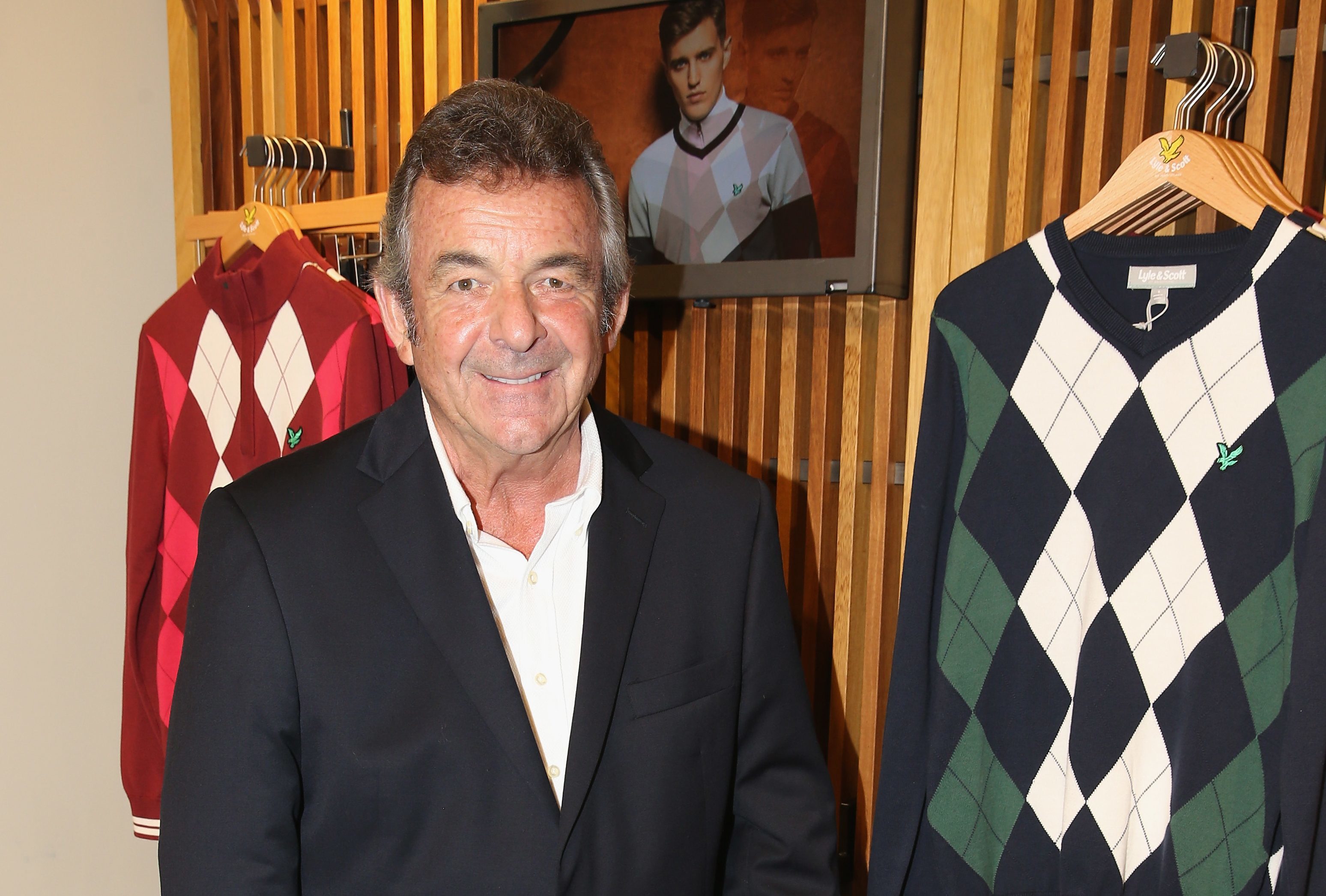 TONY JACKLIN is the Godfather of European Ryder Cup captains.
Under his leadership, Europe and the nature of the competition changed forever.
Gone were the days of one-sided contests to showcase how powerful American golf was.
Instead the matches would become one of the biggest and most-anticipated sporting events on the planet.
Non-golf fans were suddenly hooked on three days of gripping action every two years as Europe and the United States went head-to-head.
Jacklin masterminded the first home win for 28 years in 1985 at The Belfry and, more significantly, the first-ever victory on American soil two years later.
He bowed out after a 14-14 draw in 1989, which kept the Cup in European hands.
Since then, the Englishman has seen Europe win a remarkable eight out of 12 matches, including the last three, while the event has just grown and grown.
But he has a simple piece of advice for Darren Clarke, the man charged with leading the Europeans at Hazeltine.
Don't forget to ask for a bit of divine inspiration.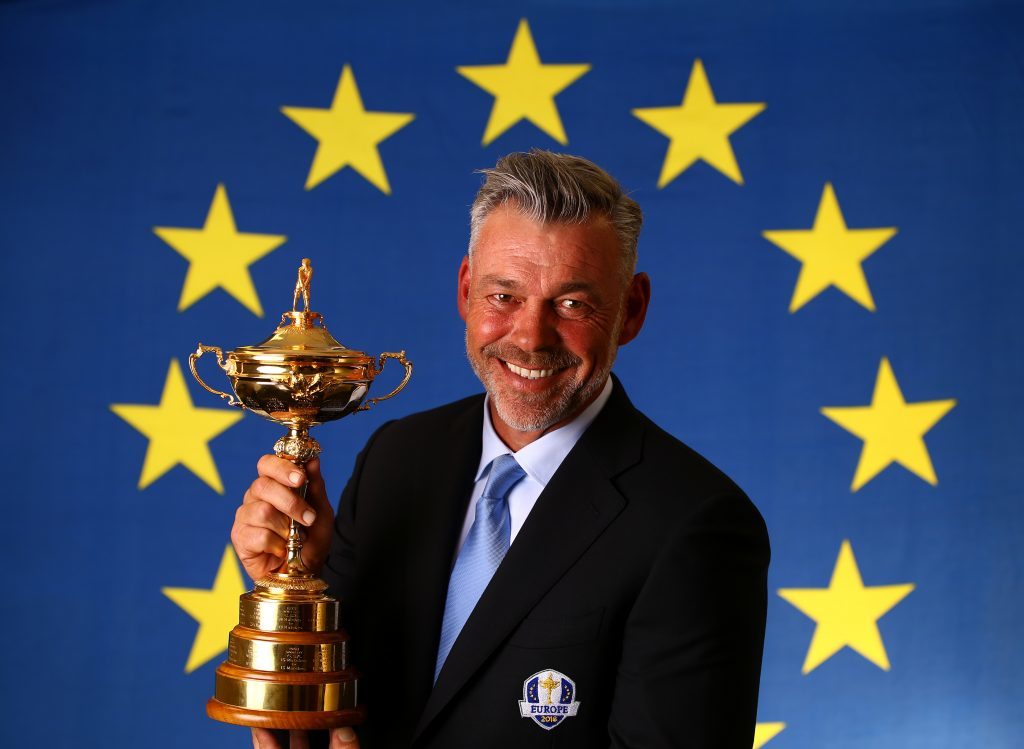 "The Ryder Cup is such a tough week," Jacklin admits.
"You need to keep your head clear and have some quiet time away from all the distractions.
"You also need a hotline to God. You pray a lot that you have got things the way they need to be because nobody can predict.
"Everyone knows there are ebbs and flows in matchplay. You have to take advantage when you can.
"I remember in 1985 when Craig Stadler missed a putt from 18 inches, without touching the hole. That was an inspiration to us and we took advantage.
"It has always fascinated me because matchplay is a different animal to stroke play. You are not protecting your score, you can attack flags.
"Someone can wriggle out with a win from a game they might have lost. It's not necessarily about hitting perfect shots, but keeping your nose in front.
"Do you play the course or do you play the man? It's a bit of both.
"Some people are better suited to matchplay than others, and it's the captain's job to work out who they are."
It's rare in modern Ryder Cups for a captain to be given a second match in charge. But that is the scenario for Davis Love III.
He could only watch the Miracle of Medinah in 2012 unfold in front of his eyes as a certain US victory turned into a heartbreaking defeat on the final afternoon.
But he was a resounding choice by the American's new "task force" to lead them at Hazeltine.
Jacklin's captaincy also began with a narrow defeat at Florida's PGA National in 1983, so he knows what will be going through Love's mind.
"Davis will be stinging from that loss at Medinah," he states. "In this day and age, he is fortunate to have a second shot, and especially at home again. But he has a hell of a team behind him, including Tiger Woods, and he has a great, young line-up.
"Although he has been defeated, it's good for Davis to know what is in store.
"But he will be determined to have a different outcome this time.
"Medinah was one of those things. It wasn't his fault they lost. Blame Justin Rose for beating Phil Mickelson or Martin Kaymer for holing that putt.
"You can always look back when you lose and say: 'What if I'd done this or that'.
"That is where you need a line to God. Sometimes your prayers get answered and sometimes they don't. That's golf."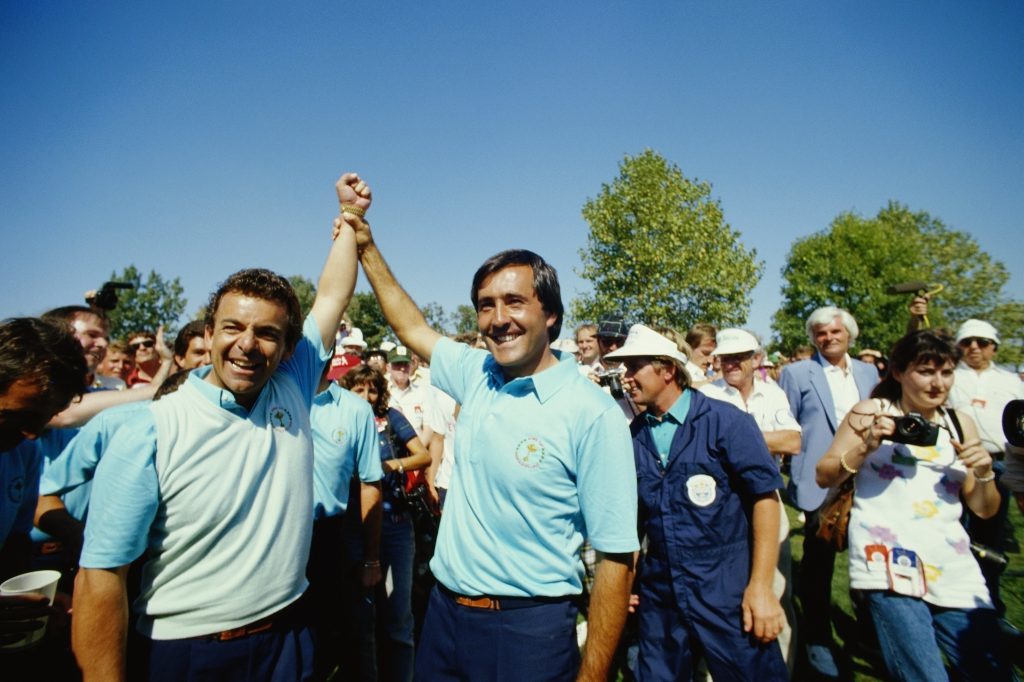 When Jacklin led Europe to victory at Muirfield Village in 1987, a number of his team had never played a Major on American soil before.
Nowadays, with the Majors and WGC events, all of Darren Clarke's six rookies will have played golf across the Atlantic.
So the 72-year-old believes the way modern golf is, with guys such as Henrik Stenson and Rory McIlroy now living in the US, any fear factor about playing away from home has been dispelled.
"Since the mould was broken in 1987, it has become easier," he says. "Back then, none of us were living in America. Not a single one.
"From that standpoint, it has to be easier. We have proved we can win there numerous times, so it's not a barrier anymore.
"The only advantage in playing at home comes from the galleries and the support. But if we get off to a fast start, that will quieten everything and take away some of the advantage the Americans have.
"Until you have that first day under your belt and you get a feel for how the match is going to go, it's all about having the best preparation possible.
"After that first day, you get a feeling for the whole thing. Up to then, it's just conjecture.
"When all the to-ing and fro-ing is over, the best team on the week should be victorious, and that is what will happen."
Watching the action unfold at Hazeltine will also bring back special memories from his own playing career.
It was on this Minnesota course back in 1970 that Jacklin won the US Open, a feat that no European would match for another 40 years.
And he hopes the 12 men on duty for Clarke can pick up the same vibes about Hazeltine as he did all those years ago.
"It was the best week I ever had playing golf," he recalls.
"I increased my lead after each day and won by seven, so it doesn't get any better than that. It was my shining hour.
"The first day was very windy, about 30 to 40mph. It blew half the competition away. Palmer, Nicklaus and Player shot 79, 80 and 81 respectively, and I was the only player to beat par.
"Hazeltine was a very young course then and has been changed twice since, but the ambience is still the same.
"It was a very tough track in 1970 and it remains a very tough golf course today. It will be no pushover for the pros.
"But there is no reason for the Europeans not to feel comfortable there, just like I did."
Tony was speaking at the Tony Jacklin CBE Belfry Charity Invitational organised by Champions.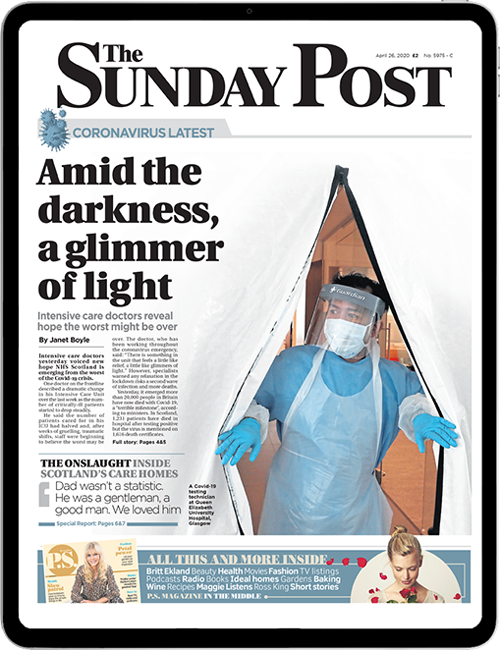 Enjoy the convenience of having The Sunday Post delivered as a digital ePaper straight to your smartphone, tablet or computer.
Subscribe for only £5.49 a month and enjoy all the benefits of the printed paper as a digital replica.
Subscribe