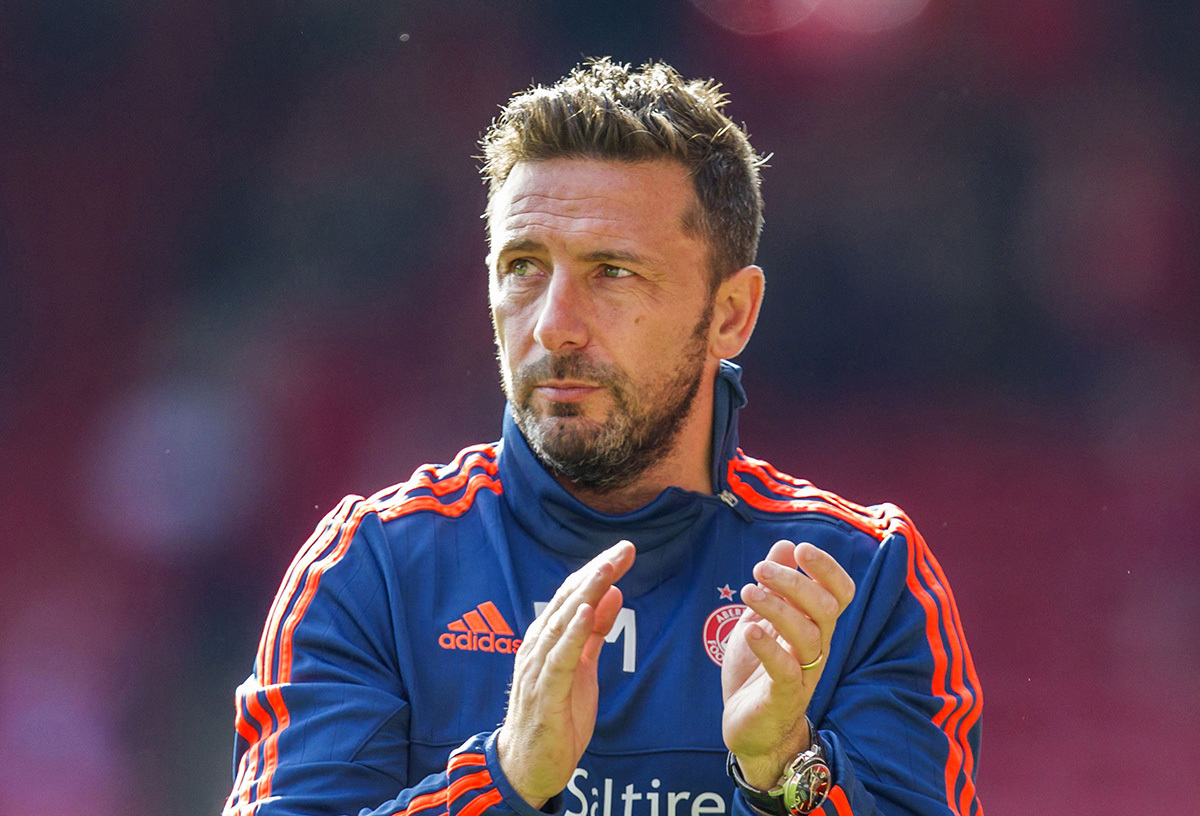 Ferguson feels that particular relationship is the most important at any football club. He was lucky to have a good relationship with Dick Donald at Aberdeen, and at Manchester United with Martin Edwards and David Gill.
Ferguson will advise to steer clear if a boss thinks he won't have an understanding person in the boardroom.
Derek McInnes has an excellent relationship with Stewart Milne at Aberdeen. He had it in his first job with Geoff Brown at St Johnstone and that set the benchmark for McInnes. He didn't have it at Bristol City and lasted just over a year, despite saving them from relegation.
The backing from Milne and the boardroom gives McInnes optimism for the future as he looks to build on the excellent achievements so far, which include winning the League Cup in 2014.
Now in his third full season in charge, the 44-year-old told The Sunday Post: "Being a manager totally consumes you and nothing can prepare you for it. I love every minute.
"I've been managing for more than eight years and it has just flown in. It's been non-stop, apart from a six or seven-week period after I lost my job at Bristol City.
"In my first job at St Johnstone, I was very fortunate to have Geoff Brown and Stewart Duff there. They guided me and moulded me.
"My relationship was strong but I didn't always get what I wanted. I'd go to see Geoff and ask for things and most of the time the answer would be 'no'. But he was understanding, allowing me to put my case.
"I had a brilliant time. We won promotion, got to a few semi-finals and established ourselves as a Premiership club. Steve Lomas and Tommy Wright have taken it on and had brilliant success.
"I left because I had previously knocked back a couple of offers and felt the time was right. Bristol City really appealed. They were in danger of relegation when we took over.
"Keeping them in the Championship was as big an achievement as I've had. I lost my job after 15 months and it was a shock. We were constantly putting out financial fires and halved the wage bill.
"I was also told if we were relegated I'd be given the opportunity to bring us back up again. You live and learn.
"At Aberdeen I have a strong relationship with Stewart Milne. I've tried to replicate what I had at St Johnstone.
"We don't speak every day but I phone him every Friday to tell him my starting line-up. I think he deserves to know. We meet once a month at his house to discuss different things.
"I want to work with ambitious people. I have that here at Aberdeen."
McInnes has made Aberdeen a respected side once more. He has recruited and has the balance of having his team difficult to beat but attractive to watch with several attack-minded players.
Contracted until the summer of 2019, he thoroughly enjoys his job and said: "I try to be honest every day, show a good work ethic around the football club to my staff and playing squad and improve the players. I ask the players to trust what we are doing.
"It's also vital to recruit well. When we came here in 2013 we moved on 13 or 14 players in the summer and a good number of the boys have been with us from day one. Word gets about that this is a great club to play for, a good dressing room to be part of.
"This club has its demands and pressure but it's well worth it. I constantly tell the players we are all very lucky to be here and to make the most of it. We have won a cup and I feel we are a ferociously competitive side.
"I feel we are just getting started. Our objective every season is to win a cup and qualify for Europe. That's realistic.
"Longer-term, we are debt-free and can look to the future with great optimism. I want to be at the heart of all the good things that will happen here in the next few years."
Come April, McInnes will have been at the Dons for three years. He has deserved that time and what he has created and established in the Granite City has attracted admiring glances from elsewhere.
But he knows that he can go about his business in the knowledge he has Milne right behind him as they work together. Not every manager is so fortunate.
Some lose their jobs after four or five bad results and McInnes stressed: "I think the amount of managerial changes is quite disheartening. I'm the fourth-longest serving manager in the country and I'm here for just over two-and-a-half years.
"It's even worse in England and I believe the average period for a manager in the English Championship is 11 months. That is madness. It's so difficult for managers to keep their heads above water because there is always a threat hanging over them.
"This is the period when owners become twitchy because the January transfer window is nearly here and changes are made. There has to be a greater level of understanding."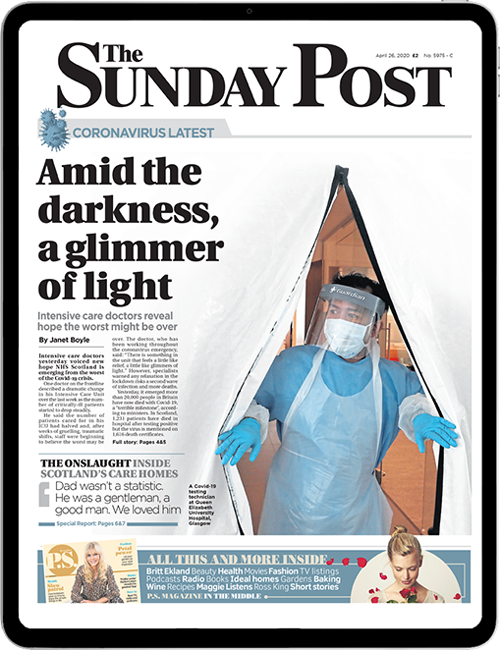 Enjoy the convenience of having The Sunday Post delivered as a digital ePaper straight to your smartphone, tablet or computer.
Subscribe for only £5.49 a month and enjoy all the benefits of the printed paper as a digital replica.
Subscribe