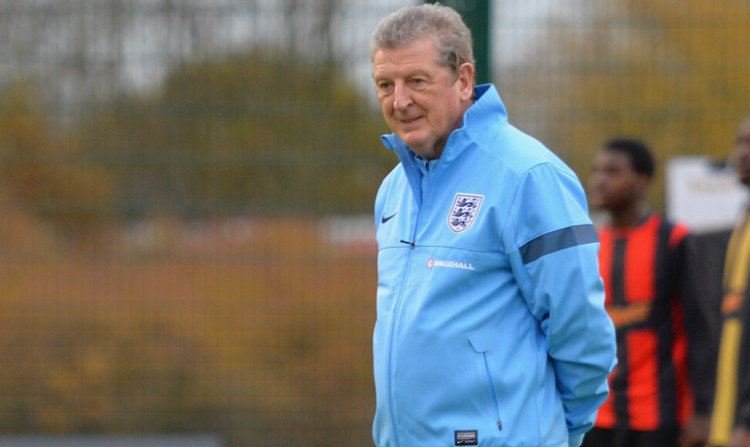 Roy Hodgson doesn't want excuses.
Roy Hodgson has told his England players that he will not tolerate them using boredom as an excuse for World Cup failure.
That happened after the 2010 tournament in South Africa, where Fabio Capello holed the squad up in isolation in their training camp in rural Rustenburg.
In Brazil, England will be located in Rio, but there will still be extensive periods of downtime and upwards of a month away from family.
Hodgson has stressed that it's up to the players to cope and has challenged anyone who thinks he can't hack it to speak up now.
"I don't think it's our job to keep them occupied," he says.
"When you sign up for the World Cup, you know what it's going to be like.
"You know you'll be away for a long time, you won't be with your wife, you won't see your kids. You'll do maybe only one training session a day, so there will be a lot of free time.
"Once you sign up for that, you shouldn't then be saying: 'Oh, I'm missing my family. Oh, I'm bored. What can you do to help me?' Because there's nothing we can do.
"We can't reproduce a situation where you train in the morning, then jump in your car and go straight home.
"We'll put on leisure activities. If they want to have a game of golf, watch a video, listen to their music, they can. But you can't put something on for 23 different players and get each one saying it was fantastic.
"Yet if I said to 30 players: 'Put your hands up if you don't fancy that,' there won't be one. They're all going to say: 'Yeah, we understand that, we want to go.'
"They've got to be strong and tell me. Unfortunately, no-one will and if the World Cup goes badly for someone, they'll say it was because they were bored. You really can't use that as an excuse. I've got no truck with it whatsoever."
Meanwhile, Hodgson has ruled out using this World Cup as an opportunity for the younger members of his squad to gain tournament experience ahead of Euro 2016 in France.
That's when many critics believe England will have a much better chance of success. But Hodgson brushes that suggestion aside.
"If there are young players in the squad, it will be because they can do a job now," he states.
"It will then be a bonus because they will be experienced. But I don't intend to put anyone in the squad because of Euro 2016.
"I'd like to think that the England team at the moment is going through some form of progression and the younger players will continue to improve.
"But we are going to a very important tournament and there's a lot of expectation that this team can do well. You can't forget that and just look to the future.
"What's more, if these players can't produce performances now that we can take some hope from, what's to say they are going to do it in two years' time?
"It's not something you turn on or off. It's either there or it isn't. I think we've seen the emergence of a new generation who are on the cusp of maybe becoming something, so there's a lot to be positive about."