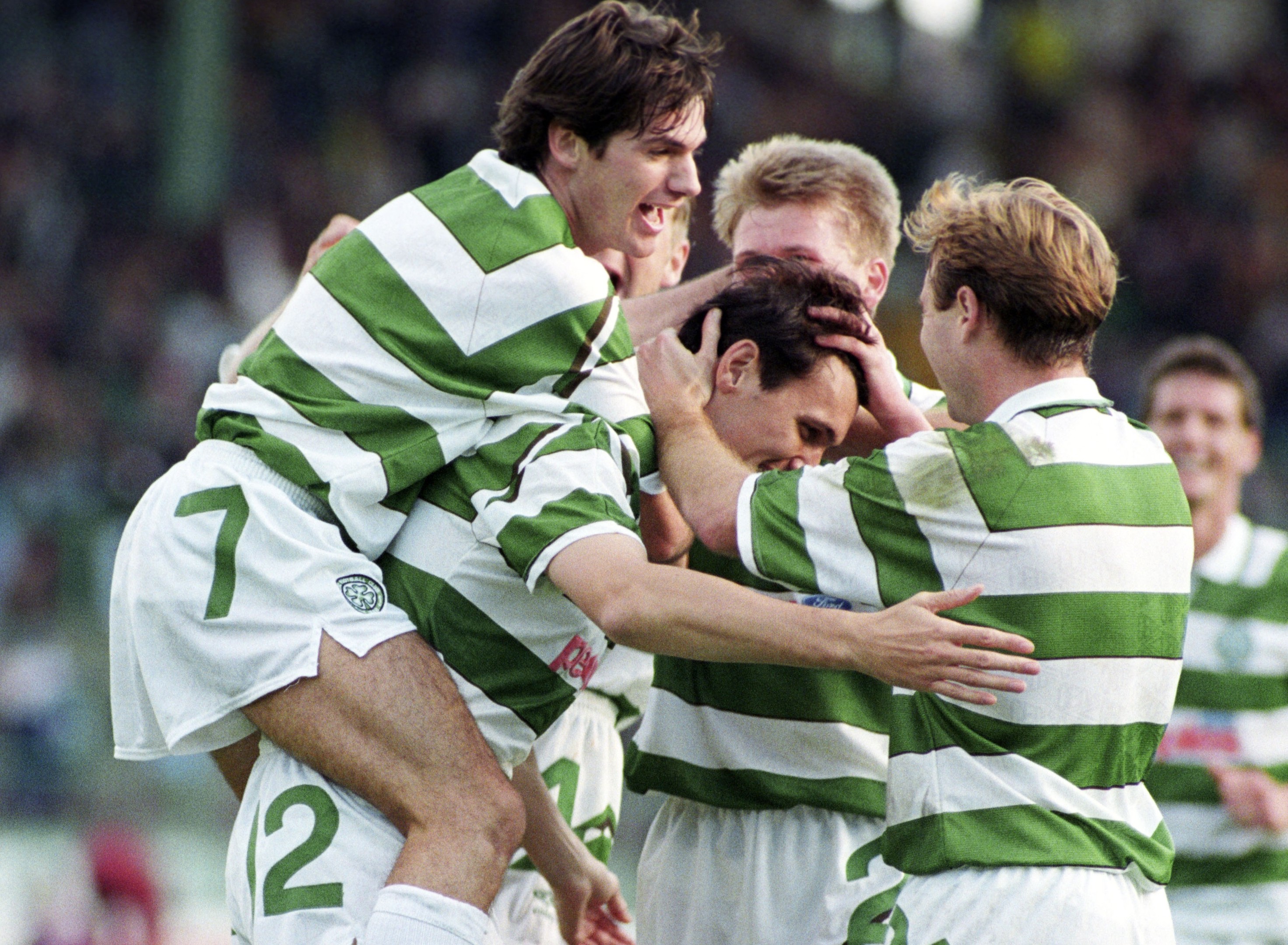 He questioned the standard and threw in the fact that Celtic striker Leigh Griffiths has scored more than 30 goals in the Premiership as an example of how low the game has gone.
Many have questioned Cascarino's right to hold such an opinion, considering he was a huge flop with the Hoops after being signed by Liam Brady from Aston Villa for £1-million in 1991.
With just four goals to his name after a disastrous seven months, Cascarino was punted back down the road to Chelsea in exchange for Tom Boyd.
The Republic of Ireland striker has been honest enough to admit he didn't cut it with Celtic, and let down fellow Irishman Brady.
But he won't shy away from giving an opinion and, asked to expand his views on Scottish football, his outlook was far from positive.
In fact, it's damning.
Cascarino told the Sunday Post: "I looked at the attendances in Scotland the other week and couldn't believe it.
"They were for Saturday afternoon games, neither Celtic or Rangers were at home, and the highest crowd in the country was 6,300. I was taken aback. Down here, there were 7,000 at
BRISTOL ROVERS!
"I thought to myself: 'Just where is Scottish football going?'
"The game north of the border needs to be revamped. It's a real shame what has happened to it. The league isn't competitive and attendances are falling.
"The calibre of player isn't of the standard it was five, 10, 20 years ago.
"I'm not saying all of this because I want to be critical, and because it's easy to have a go at Scottish football.
"I'm saying my piece because I am concerned. I know from my short time in Scotland at Celtic what a vibrant football place it can be – and I want those days to return.
"But there has to be a major re-think, and it has to happen quickly."
"What do they do? Well, I've often thought it would be of benefit to Scottish football if Celtic and Rangers left the scene.
"Let the other clubs get on with it and maybe having three or four clubs battling it out for the league title might spark a renewed interest.
"I'd be interested to hear the thoughts of Aberdeen, Hearts, Hibs, Dundee and Dundee United on that one.
"There is no way Celtic and Rangers would be allowed straight into the English Premier League.
"Right now, their level appears to be below the English Championship. Maybe there would be a route for them if they started at the bottom tier in League Two, and then tried to work up from there."
Cascarino is sure that the game will be back on the up if Rangers win promotion to the Premiership this summer.
But he's not certain that Old Firm clashes will hold the same appeal they did four or five years down the line from their last regular meetings.
He said: "It looks as though Rangers are coming back up. Is that going to be enough? I'm not so sure.
"I'm sure it will carry itself for a couple of years, and there will be interest because of the length of time Rangers have been absent from the top flight.
"It will also be interesting to see the calibre of player Rangers sign in the summer.
"However, is there enough longevity in the rivalry between the two big Glasgow clubs? I'm really not so sure.
"Maybe the Old Firm has lost its spark. So, in my opinion, it's up to the other clubs and others in charge of the game to address things and find a way to move the game forward.
"They need to stimulate supporters and get them back into the grounds.
"But, to me, it looks as though too many fans have disappeared from Scottish football in recent years."
Celtic recently posted figures of a £11.7m profit, and they have benefitted from being able to sell Victor Wanyama, Fraser Forster and Virgil van Dijk to Southampton for almost £35m over the past two years.
But Cascarino doesn't see any similar players in the current Celtic squad with that kind of future market value.
As far as he's concerned, the only way players such as Leigh Griffiths will get close to the £10m mark is if he scores on the Champions League stage.
He believes clubs in England don't take the Scottish Premiership seriously enough to hold much credibility for goals scored at that level.
Cascarino continued: "Take Leigh Griffiths as an example. He has scored more than 30 goals already and will probably get to 40 goals by the end of the season.
"It's a fantastic return from the lad and credit to him.
"But Premier League clubs in England are unlikely to go for him because he doesn't even start games for the Scotland international team, and they didn't qualify for the Euros.
"So, it's hard for the top English clubs to judge the level he is at, or capable of going to.
"With Celtic not being in the Champions League, their players aren't getting the chance to showcase themselves.
"That is costly for the club in terms of their players' value in the transfer market.
"Celtic haven't made the Champions League in the past two years. Their results in the Europa League weren't impressive, either.
"That has to be of concern to them – and a worry for the rest of Scottish football."
---
READ MORE
Celtic will win the title… but woeful signings mean Ronny Deila won't be around to defend it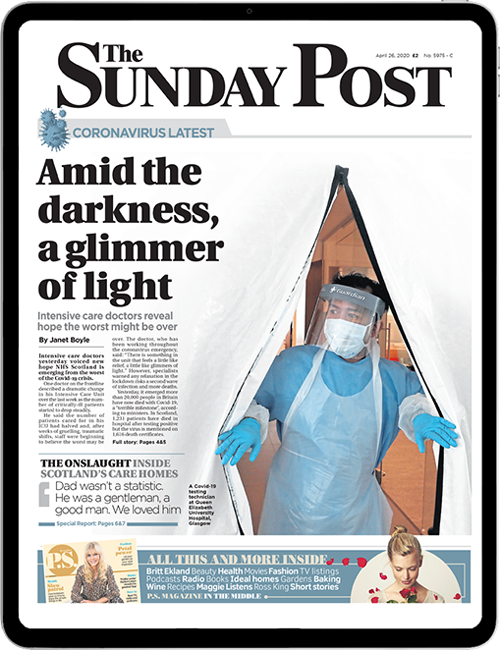 Enjoy the convenience of having The Sunday Post delivered as a digital ePaper straight to your smartphone, tablet or computer.
Subscribe for only £5.49 a month and enjoy all the benefits of the printed paper as a digital replica.
Subscribe