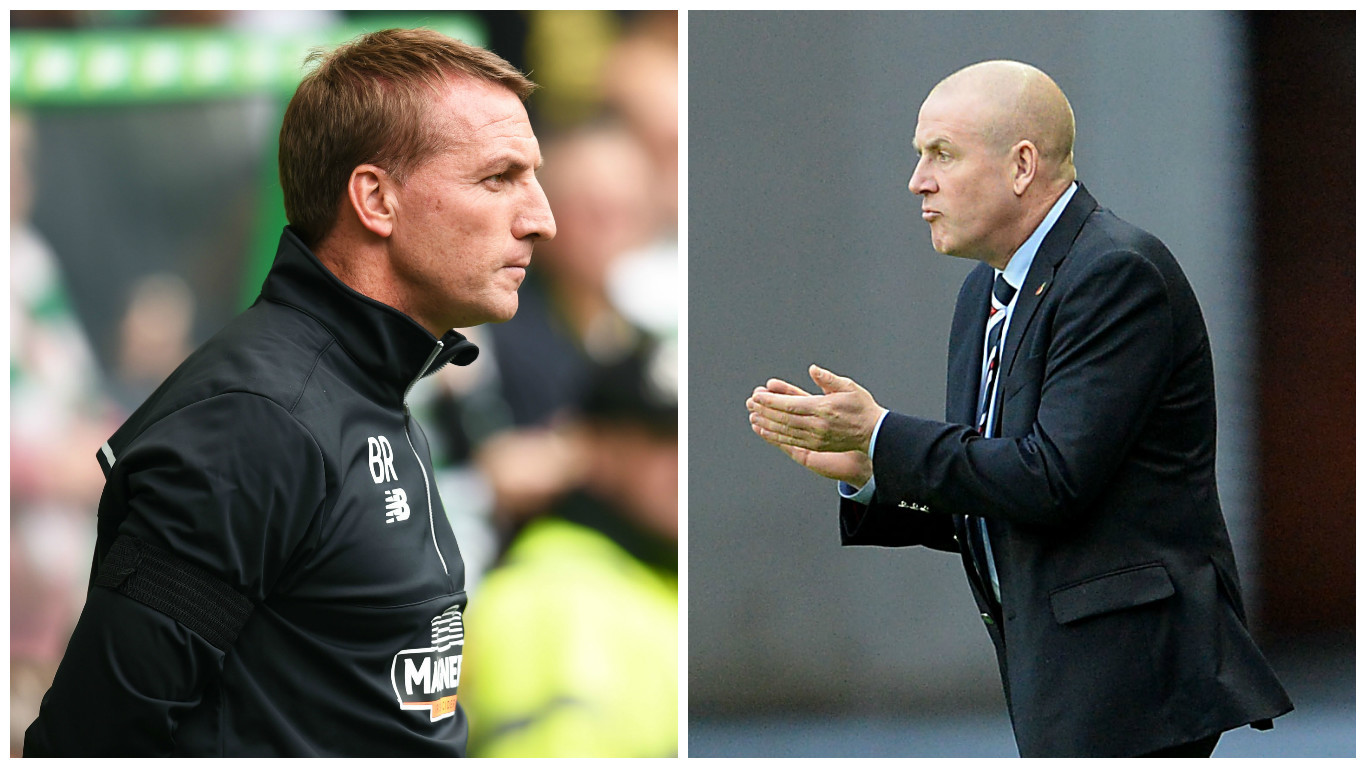 Hoops boss believes Brown is primed for Barton battle
Scott BROWN is lean, mean and ready to take on Rangers.
Celtic boss Brendan Rodgers believes his captain is as strong as he has been for years –and that's down to some fat-busting training.
All eyes will be on the duel between Brown and Joey Barton in Saturday's Old Firm clash.
The Englishman started the hype when he signed on at Ibrox, but Rodgers is confident his man can handle the pressure.
He said: "Scott's been a real influence. I've been super-impressed by him in lots of ways – fitness, tactical ideas, quality and resilience. Everyone can see he's at a really good level.
"He's doing his work, coming in every day, preparing himself for training.
"He's as lean as he's ever been. He's nearly 10% leaner in terms of his actual body composition.
"He's fighting fit, strong, has quality. He's started the season really well.
"But I won't be asking anything more of him in Saturday's game.
"Sometimes there's a wee bit of a myth around the big players always producing in the big games. You're not being asked to do anything extraordinary – just play your game.
"There's no more or less pressure on one player than there is on another. But it's how you cope with it that's important."
Not everyone thinks of Brown as the game's most intelligent footballer.
It's often assumed he lacks discipline and is the type of player easily wound up by the opposition.
His manager completely disagrees.
He said: "From what I've seen from Scott, he copes with pressure really well.
"How do I know that? I know because when I ask him to do certain detailed things in the game, he does it to the letter.
"That tells me he's a thinking player.
"Sometimes the game can become a blur to players and they are like rabbits caught in the headlights. He's not like that.
"Yes, these games are super-competitive and you want your team to be like that, and the supporters demand that.
"But Scott is experienced and this is part of the knowledge that surrounds these games."
Although Rodgers worked with Rangers manager Mark Warburton at Watford, he's keen to play down any talk of a close friendship between them.
He said: "He's a friend and a colleague in the same profession, so I respect that like I do all managers.
"We've had little bits of contact since we worked together, but there are closer friendships in the game. He's a good guy, a good man and he's done well since he came up here.
"He's galvanised the club, got them promoted and he'll look to continue the progress this season."
The Northern Irishman hopes his team can possibly surprise Rangers.
"We will play in a certain style but the
system is dependent on other things," he said.
"I like my team to play in different styles, shapes and formations. But there will always be an intensity, speed, aggression and
penetration about our play.
"The feeling around the club is a real good one at the moment.
"Clubs have an emotional side and I think the fans and everyone else are on an
emotional high.
"They're liking what they're seeing, but we've still got a lot of work to do.
"I've never been to a Celtic-Rangers game so I'm really looking forward to it.
"My experience in derbies is that they're not always the best football games.
"But we will always have the notion to play well and it's important for us that we keep this real momentum going."
---
Rival's training methods left Rangers boss stumped
Mark WARBURTON admits Brendan Rodgers has already bamboozled him when it comes to coaching.
The Rangers boss revealed his Celtic counterpart's insistence on drawing up practice sessions in SPANISH caused confusion when the pair worked together at Watford.
Warburton hopes his own all-English
blueprint will be enough to win the Old Firm league clash at Parkhead next week.
And he is adamant his strategy for success is about much more than just Joey Barton.
Warburton was academy director at Watford in 2008 when Rodgers arrived to spend eight months as manager.
He recalled: "I remember Brendan being very affable. He had the gift of the gab, could speak very easily to people and was well-organised.
"He referred a lot to Jose Mourhino in terms of his level of organisation. I think he referred to him as: 'The best organiser in the world'.
"To learn from that dynamic was good – apart from the fact he wrote his sessions in Spanish, which was completely confusing to me.
"I knew what 'Rondos' was, but I didn't know anything else.
"I was a bit confused by that so Malky Mackay, Sean Dyche and I were looking at each other in total bemusement, and trying to work out what the diagrams were.
"Other than that, it was a really good time to learn at a club and I enjoyed it immensely."
Brendan Rodgers admitted his sessions were in a different language in case they fell into the wrong hands.
The Spanish term "Rondos" refers to a
session where players practice ball retention.
You can see why Warburton knew what it was – it's a skill that forms the core of his coaching philosophy.
There's no hint of Rangers altering their style of play to face Celtic or any other team.
He went on: "Footballers want the ball.
"I always compare it to other businesses – it's a bricklayer with no trowel. If you are a footballer and you are always running around, go and be an athlete.
"I watched the draw with Kilmarnock, and I thought it was our worst first half since I'd been at the club. I went home and watched it at midnight. You know what? For the first 15 minutes, we were alright, we were decent.
"You look at it and go: 'Actually, the margins are really fine'. I just think people expect us to carve teams open.
"In the Celtic cup semi-final last season, we were very good, but teams aren't going to play like Celtic played against us. They won't because we'll pop it around them.
"That's not an arrogant boast, far from it. But teams know what we'll do if that's the scenario.
"What we've faced so far this season is two banks of four, very often 10 men behind the ball. We've got to look at different ways of breaking teams down.
"It's difficult. If we do training games on the pitch and it's 10 v 5, the five very often win the game. It's hard to break down."
---
READ MORE
Ian Durrant says he and Ally McCoist have unfinished business after Rangers
Gordon Smith: Where will Celtic pick up points in the Champions League?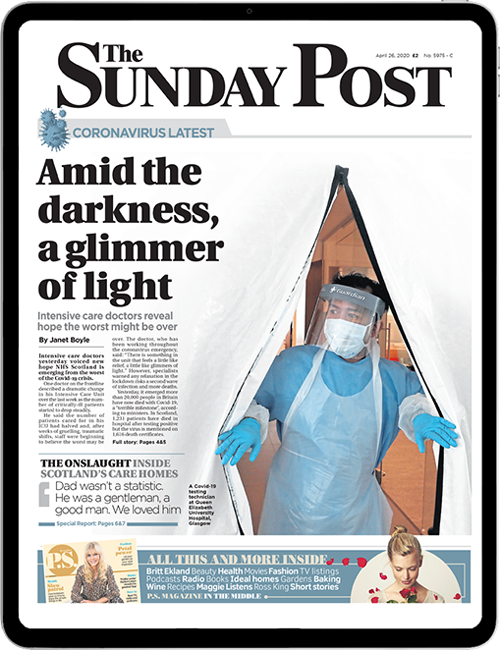 Enjoy the convenience of having The Sunday Post delivered as a digital ePaper straight to your smartphone, tablet or computer.
Subscribe for only £5.49 a month and enjoy all the benefits of the printed paper as a digital replica.
Subscribe