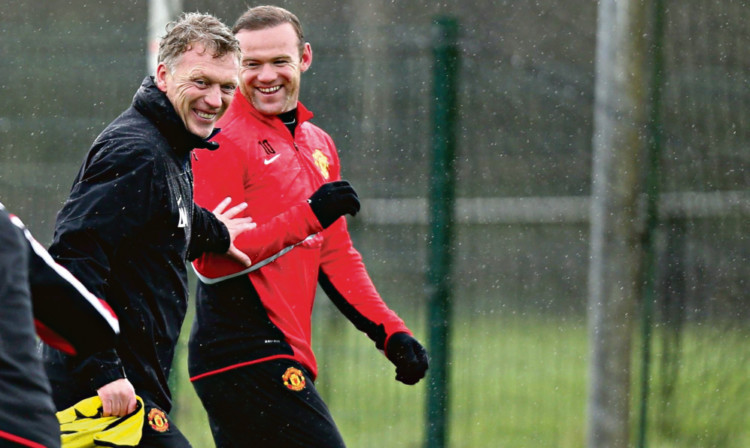 David Moyes has tipped Wayne Rooney to shine for England in Brazil, and also offers his full support to boss Roy Hodgson.
In his first interview since he was sacked at Old Trafford, the former Manchester United manager had praise for the player with whom he has enjoyed a mixed relationship.
Rooney has had two poor World Cup Finals to date, and has yet to score after eight games at the greatest show on earth.
But Moyes believes he is now showing the qualities to put that right when the tournament kicks off in under a fortnight.
"Wayne Rooney looks back to the aggressive, hungry player we all know," said Moyes. "He'll want to prove he is the best in Brazil."
In October 2002, David Moyes watched Wayne Rooney score a last-minute winner for Everton against Arsenal.
Rooney was five days short of his 17th birthday and the goal made him the youngest goalscorer in Premier League history.
It turned the boy from Croxteth into a potential star and the pound signs began to flash. It was also to set the ball rolling on one of the most complex relationships in football.
Two seasons later, Moyes sold him to Manchester United for £27m. The Scot had become increasingly frustrated by a player he once described as "the last street footballer".
Their relationship seemed to sour in late 2003 when Rooney flew to Madrid to take part in a film shoot as part of his burgeoning commercial commitments.
Moyes had reluctantly sanctioned the trip, but voiced concerns that it might have an impact on his performance against Bolton that weekend. Everton lost 2-0 and Rooney was substituted after 54 minutes.
In his 2006 autobiography, Rooney accused Moyes of being overbearing and wrote: "I would have gone almost anywhere just to get away from David Moyes.
That book was to further deepen the acrimony between the two.
Moyes accepted "substantial" damages in 2008 when he sued Rooney following allegations that he leaked details of a confidential conversation.
But a year later the first bridges were built when Rooney phoned Moyes to apologise.
When he took over at Old Trafford, Moyes made it a priority to fend off interest from Chelsea and Rooney duly signed a new £300,000-a-week contract.
It seemed certain he would have been Moyes' new captain had the axe not fallen in April.
Hodgson has Moyes' full sympathy
Having seen first hand just how quickly things can turn against a manager in a high-profile job, David Moyes knows England boss Roy Hodgson will be under intense scrutiny.
If he can defy the odds and take England to the semi-finals then people in his homeland will want him knighted. If he doesn't get them out of Group D then the same crowd will want him sacked.
Just ask Fabio Capello.
Moyes will have enormous sympathy for Hodgson if the latter becomes the order of the day. But he hopes the former Liverpool and Inter Milan boss has a squad ready to give every last ounce for their manager and country. That, as Moyes well knows, is key.
The pair have enjoyed a good working relationship for 15 years, back to the days when Moyes was cutting his teeth at Preston and Hodgson was in Italy.
Moyes said: "I want to see Roy Hodgson doing well. I've a lot of time for Roy and a lot of respect for him. When Roy was Udinese manager I went over to Italy to do my Pro-Licence. We go back a number of years.
"I think Roy will get England out of their group, but it will take a monumental effort. He will have them organised and well prepared. He will be as thorough as any manager can be. But he is almost in a no-win situation because everyone will be a great judge after the event and tell him what he should have done.
"Roy will do what he thinks is the right thing to win games. He is very experienced and should be trusted in whatever decisions he makes at the World Cup."Moyes – I really enjoyed my time at Manchester United David Moyes on his former players heading to Brazil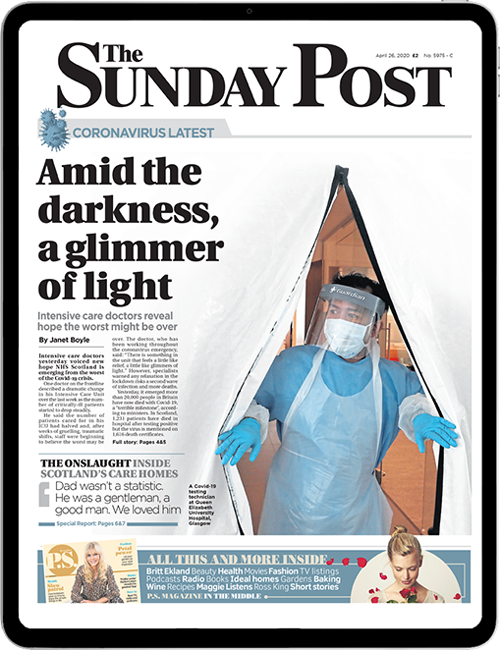 Enjoy the convenience of having The Sunday Post delivered as a digital ePaper straight to your smartphone, tablet or computer.
Subscribe for only £5.49 a month and enjoy all the benefits of the printed paper as a digital replica.
Subscribe