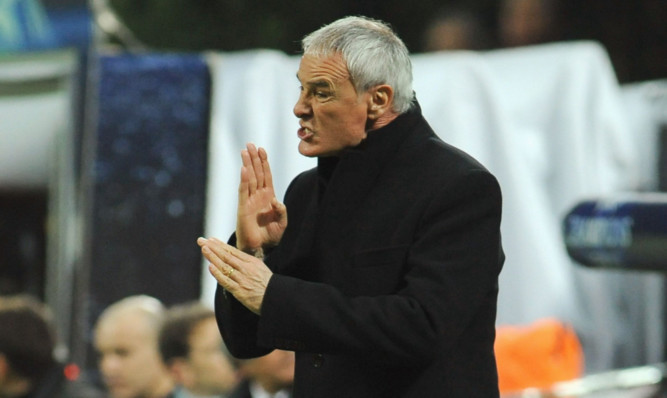 IN three decades as a manager, Claudio Ranieri has been sacked by top club sides in England, Spain, Italy and France.
And, courtesy of the Faroe Islands' stunning victory over Greece last month, the 'Tinkerman' now has the Greeks to add to a collection of former employers which had already included Chelsea, Juventus and Inter Milan.
Yet if the experience has fazed him, he doesn't show it.
Sixty-four years old on his next birthday, the Italian is already eyeing a return to the game with England and Scotland prominent on his wish list.
"Greece is behind me now and I am waiting for the next good project to come along," said Ranieri, who has been quoted by bookmakers as being among the outsiders for the newly-vacant Leicester City job.
"So far I have not had any contact from Leicester but if they were to call me then I would be ready to listen to what they had to say.
"I say this because I would be thrilled to return to coach in the English Premier
League. For me it truly is the best league in Europe.
"It is well above La Liga because in Spain there is the constant focus on possession.
"This can be valued almost above all other aspects of the game which is not the way it should be.
"When I was there, with Valencia and Atletico Madrid, I would get criticised because my teams did not dominate opponents.
"Always I would answer by pointing to our statistics.
"They proved we had won the same number of matches as our rivals, scored the same number of goals as our rivals from the same number of shots all with less of the ball.
"I am very happy to have had the
opportunity to coach in the Premier League because there they have the values I learned as a child.
"They have passion and a great desire for victory but these qualities are allied with sportsmanship and the acceptance of defeat when it comes.
"I consider myself very fortunate to have managed in this league and would be interested to do so again.
"I also believe that it would be a fascinating experience to manage in Scotland.
"The fans there are absolutely outstanding I love the atmosphere they are able to create in the stadiums.
"I think the addition of Celtic and Rangers would make the EPL even stronger because they are such big clubs but I do not believe it would be right for Scottish football because it could not afford to lose them.
"At the moment Scotland does not even have Rangers in its top division but the game is still strong in the country.
"I also keep up with all the international football and Scotland are doing very well just now.
"I think they have a good chance to qualify for the European Championships and I will be happy if they do so because it would be good to see them back at a major Finals."
Ranieri gained his nickname for his fondness for rotating, if not over-rotating, his squad at Chelsea.
It is significant, though, his first signing for the Blues back in 2001, Frank Lampard, was to become a near-permanent fixture at Stamford Bridge.
The England internationalist lasted 13 years with Chelsea, amassing 429 appearances and a club record 211 goals in all competitions before eventually moving on to Manchester City.
"Frank was only 22 when we bought him but I knew he was a player who was blessed with the potential to be both a champion and a leader.
"And, of course, that is exactly what he went on to become. He has had a fantastic career, with the move to America to play for New York City a new chapter for him.
"Frank deserves it because as well being a great player he is also a great professional.
"It is nice, though, because whenever we meet he still thanks me for having signed him for Chelsea."
Lampard helped Ranieri lead the west London club to runners-up spot in 2003-04, their best League finish in 49 years, behind Arsenal's 'Invincibles' who went the whole campaign undefeated.
But while they also reached the semi finals of the Champions League, it was to take a change of management for the midfielder and his team-mates to become champions.
Exit Ranieri stage left and enter Jose Mourinho (right), who had taken Porto to Champions League success a year after seeing off Celtic in the UEFA Cup Final in Seville.
The rest is history, with the Special One delivering to Roman Abramovich the title
he craved in his first season in charge.
"I was not surprised by Jose's success because I left him a very strong team," said the Italian with a laugh.
"Chelsea were a brilliant club to work for, really top level, and there was great communication throughout.
"I always knew that it was not going to be forever. Coaches are like lawyers, we have a goal which we do our utmost to achieve.
"If we succeed then great, if not we move on."
Out but not down, Claudio Ranieri's tinkering days are not over yet.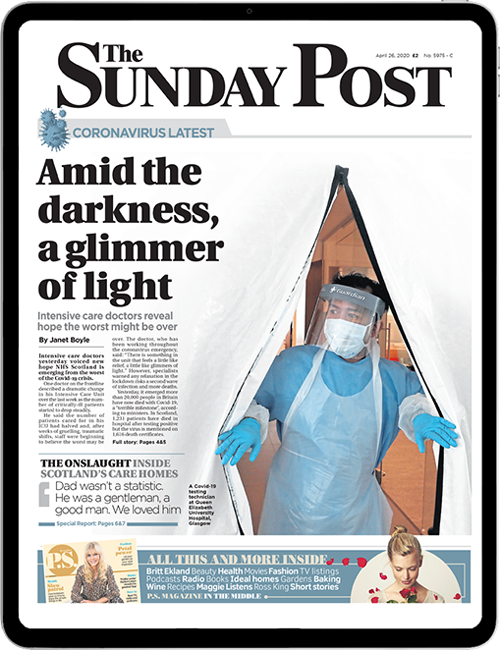 Enjoy the convenience of having The Sunday Post delivered as a digital ePaper straight to your smartphone, tablet or computer.
Subscribe for only £5.49 a month and enjoy all the benefits of the printed paper as a digital replica.
Subscribe