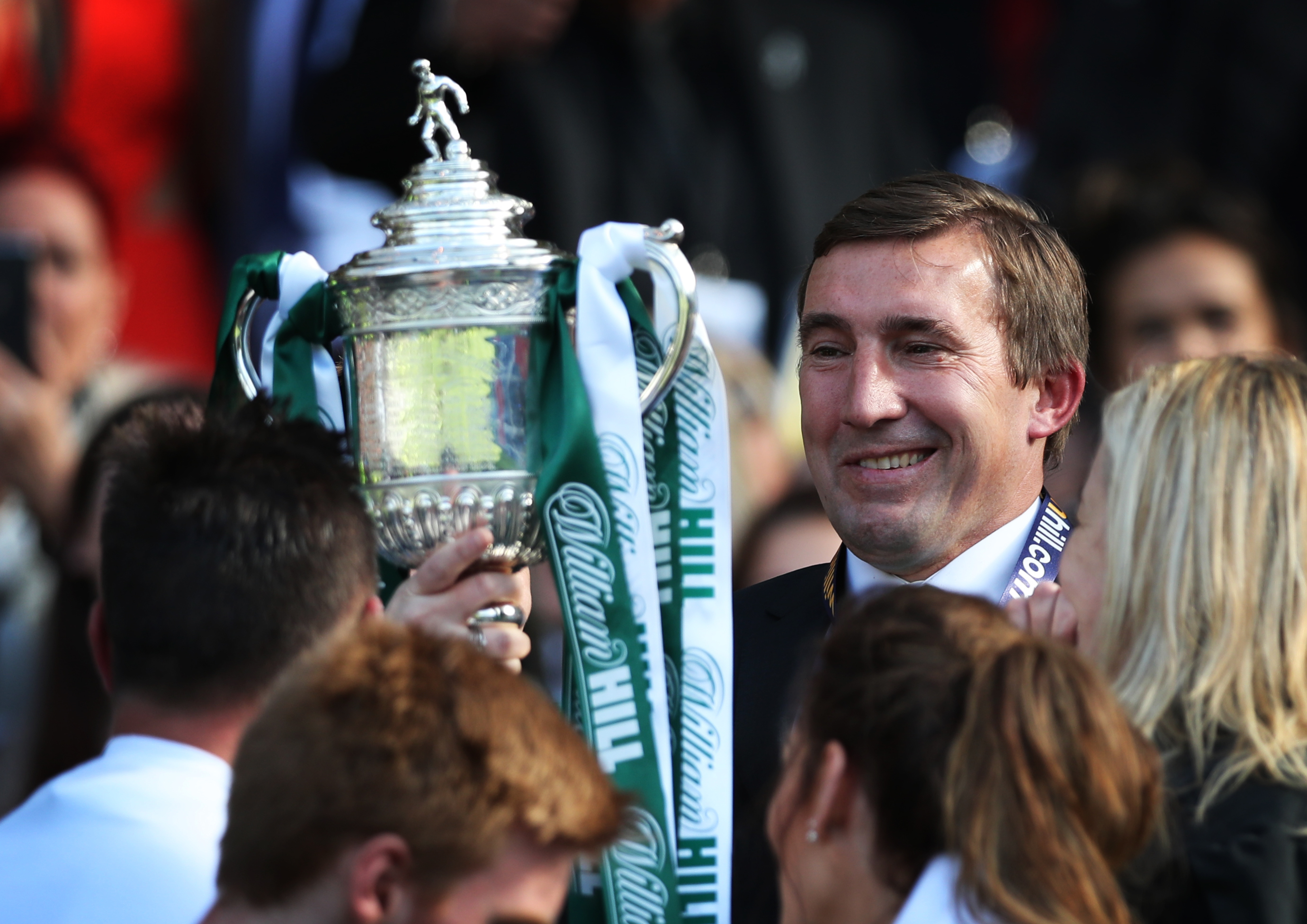 ALAN STUBBS last night pledged to give away his Scottish Cup winners medal!
Hibs have waited 114 years to win the permanent reminders of their efforts for both coaches and players.
But after receiving his gong following a protracted delay for police to clear the Hampden pitch, their manager made it clear his would not be hanging around long.
"I was lucky enough to win the Scottish Cup as a player and now I am a Scottish Cup winner as manager, which is a fantastic feeling," he said.
"But my medal will be getting donated and I will auction it off to the highest bidder and it will go to a good cause.
"I got a letter from a lady who lost a baby in childcare and she's trying to raise money for machines so that will be one of them.
"I'll maybe limit it to three charities and the money will be split between them."
Stubbs was apologetic about the chaotic scenes at the end and stressed that his first impulse on seeing fans come on the pitch had been to get the players off it.
"It wasn't just mine I was thinking about, but guys from both sides," he said.
"My initial concern after the game was for the fans to get off the pitch so that they could celebrate it properly.
"A few of them wanted to hug me but I was pushing them away and saying, 'Don't spoil it, go and enjoy it'.
"I wanted them to get back in their seats so we could celebrate properly.
"I can understand the reasons why we couldn't do the lap of honour at the end.
"The police, stewards, stadium security will evaluate how the fans got on the pitch, but I don't think it's the right time to be pointing the finger."
"We were disappointed but it is not going to take away the satisfaction of what we've achieved.
"We will celebrate tonight. There's no doubt about that.
"And we'll celebrate tomorrow in Edinburgh and I think there's an open-top bus parade planned. And there might be something on Tuesday as well.
"They players have a lot thrown at them –people have questioned their mentality and their character.
"They have had accusations and everyone is entitled to their opinion, but they have had a lot of bad luck which you can't coach for.
"But we got over the line and I am ecstatic for them that we have done so.
"We definitely showed a little bit of bottle, whether we Hibs'ed it or whether we just won it, I don't know.
"This was about everyone at the football club and I am delighted for them."
Stubbs had a special mention for his assistant John Doolan, who recently lost his father.
"You can do tributes in your own way and they become even more personal," he said.
"Everyone will have a tribute of some sort and John would not only have been with his dad but also another close friend who died a couple of years ago.
"That's why he was wearing his special shirt and I couldn't be happier for him that we have gone on and won the Cup."
He meanwhile refused to make comment on his future.
The Englishman has been consistently linked with Bolton and Blackburn, both of whom are looking for new managers.
"I answered that question last week, so I am not answering it again," he said.
---
READ MORE
Scottish Cup final: Fans tell how trickle of joy turned to torrent of trouble
Cup shame as Hibs fans' euphoria turns to trouble
Hampden pitch invasion brings back memories of past troubles
Rangers 2 Hibs 3: History boys end 114-year Scottish Cup hoodoo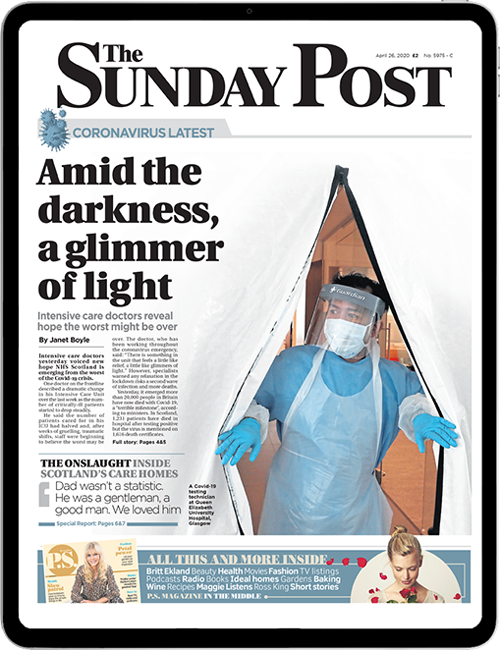 Enjoy the convenience of having The Sunday Post delivered as a digital ePaper straight to your smartphone, tablet or computer.
Subscribe for only £5.49 a month and enjoy all the benefits of the printed paper as a digital replica.
Subscribe