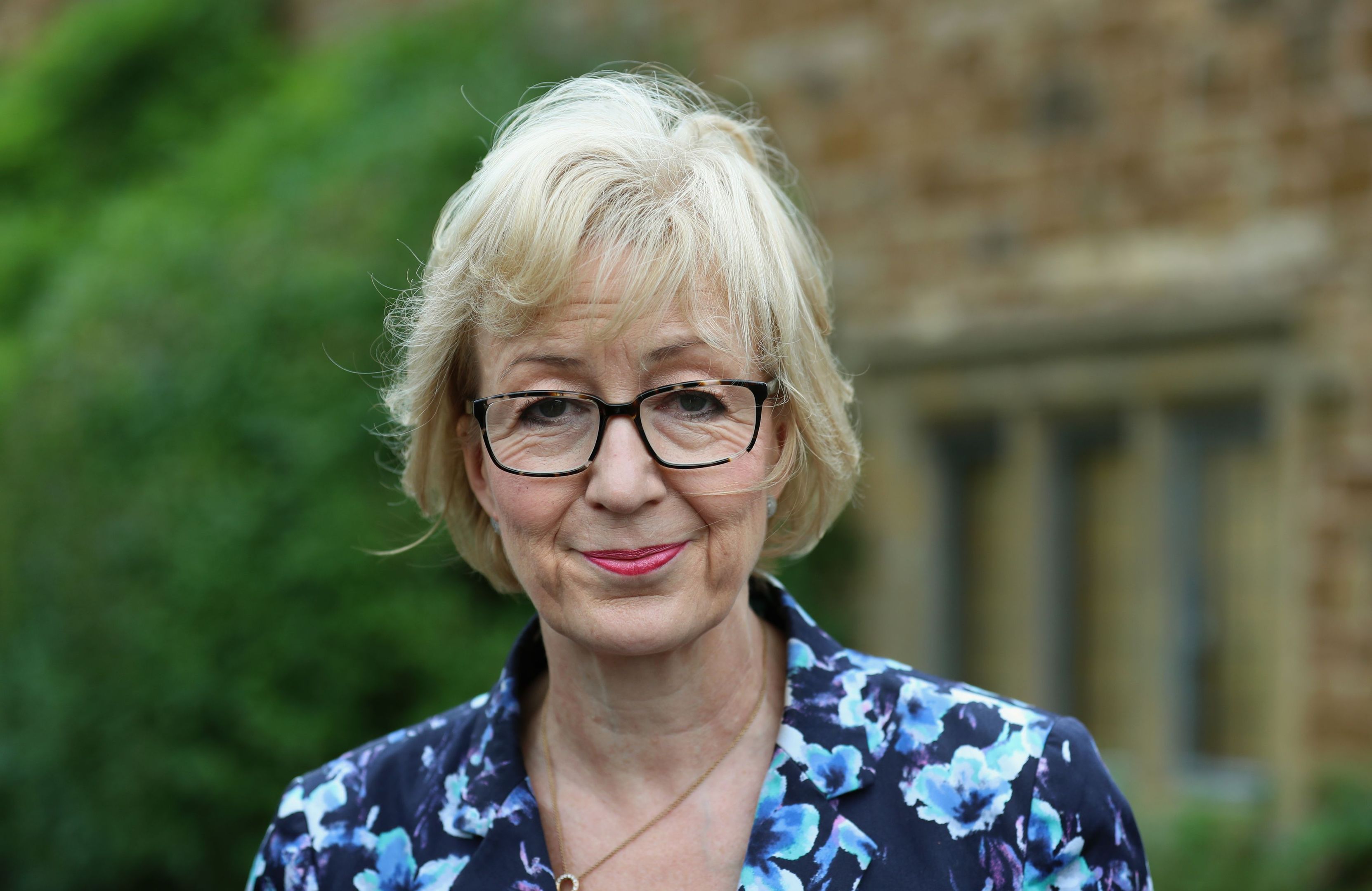 The civil wars engulfing Britain's two biggest political parties escalated to astonishing new levels yesterday.
The Tories were the first to start the infighting when allies of leadership candidate Theresa May questioned Andrea Leadsom's suitability to be prime minister.
They issued the warning after Mrs Leadsom appeared to suggest that being a mother gave her an advantage over her childless rival.
Hours later the leader of Britain's biggest trade union angrily attacked a decision by Labour deputy Tom Watson to call off a meeting over the party leadership as an "act of sabotage".
Len McCluskey, general secretary of Unite, said he was "dismayed" at a statement issued by Mr Watson announcing his withdrawal from talks aimed at resolving the crisis in the Labour Party.
The collapse of the talks prompted Angela Eagle to announce her intention to fight for the leadership, saying Jeremy Corbyn had failed "to lead an organised and effective" party and she would set out her "vision for the country" tomorrow.
The Tory row began when a London-based newspaper quoted mother-of-three Mrs Leadsom as saying having children meant she had "a very real stake" in Britain's future.
She later said she was "disgusted" by the way her comments had been presented and insisted that she believed "everyone has an equal stake in our society", stressing that she did not want the issue of children to be a feature of the campaign.
Home Secretary Mrs May has previously spoken about how she and husband Philip were affected by being unable to have children.
Business minister Anna Soubry said Mrs Leadsom's comments meant she was "not PM material" while Scottish Tory leader Ruth Davidson said there was a "gulf in class" between the two candidates and senior MP Sir Alan Duncan said the energy minister's remarks were "vile".
A transcript of the interview released by the newspaper following Mrs Leadsom's complaints showed the energy minister saying: "I am sure Theresa will be really sad she doesn't have children so I don't want this to be 'Andrea has children, Theresa hasn't' because I think that would be really horrible but genuinely I feel that being a mum means you have a very real stake in the future of our country, a tangible stake.
"She possibly has nieces, nephews, lots of people, but I have children who are going to have children who will directly be a part of what happens next."
The controversy came after the Home Secretary urged her rival to sign a pledge committing to a clean campaign.
Mrs May said she likes to keep her "personal life personal" but says that she and her husband "dealt with" the fact they could not have children and "moved on".
"I hope nobody would think that mattered," she said. "I can still empathise, understand people and care about fairness and opportunity."
David Cameron refused to be drawn on Mrs Leadsom's comments, stressing he would not get involved in the contest to replace him.
He said: "I am going to play no part in this leadership election. I didn't vote in it in the parliamentary stages and I won't be voting in the next stages as a member of the party.
"I think that is right, as the current leader of the Conservative Party and Prime Minister, to allow this contest to go ahead and to say absolutely nothing and to welcome my successor."
However, Foreign Secretary Philip Hammond dismissed suggestions that politicians needed to be parents to be good prime ministers and pointed to Mrs May's depth of experience compared to her rival.
"Most of my (foreign minister) colleagues do not know Andrea Leadsom, have never heard of Andrea Leadsom.
"Many of them do know Theresa May from the joint meetings of interior ministers and foreign ministers we have had in response to dealing with counter-terrorism issues in the European Union.
She is a known quantity and her reputation goes before her."
Armed forces minister Penny Mordaunt, a supporter of Mrs Leadsom's leadership bid, said the newspaper report was an attempt to "smear".
She said: "Andrea's first thoughts will be with Theresa in this matter, it's a horrible thing to have happened to both candidates. But we have now got to raise our game."
---
No pressure on Corbyn
A RESOLUTE Jeremy Corbyn addressed tens of thousands of supporters at the Durham Miners' Gala and vowed to return as prime minister.
The embattled Labour leader, who will tomorrow face a challenge to his position from former shadow cabinet minister Angela Eagle, stressed the importance of unity as he was given a warm reception from supporters.
He insisted there was "no pressure" on him – instead highlighting the "brutal" conditions faced by many workers on low wages.
Mr Corbyn's deputy, Tom Watson, pulled the plug on peace talks with the trade unions aimed at breaking the deadlock between his boss and Labour MPs.
He said he made the decision because "there is no realistic prospect of reaching a compromise".
It opened the door for Angela Eagle, who resigned as shadow business secretary last week, to launch a leadership challenge.
She thanked Mr Watson, Parliamentary Labour Party chairman John Cryer, chief whip Rosie Winterton and the union movement for trying "to find a solution to the impasse Labour faces".
She added: "On Monday I will announce my candidature for leader. I'll explain my vision for the country and the difference a strong Labour Party can make."
Mr Corbyn has refused to step down despite a vote of no confidence passed by the party's MPs in the wake of the EU referendum.
---
Leadsom defends comments about motherhood
Tory leadership candidate Angela Leadsom took the well worn path of issuing a statement outside her constituency home.
She told a throng of reporters: "Over the course of a lengthy interview I was repeatedly asked about my children and I repeatedly made it clear that I did not want this to be a feature of the campaign.
"I am disgusted at the way this has been presented. I want to be crystal clear that everyone has an equal stake in our society and the future of our country.
"I have repeated my instructions to my campaign team that this campaign must at all times be principled and honourable."
However, that did not wash with infertility campaigners who insisted Mrs Leadsom had been "very hurtful" to people who do not have children.
---
READ MORE
It's Theresa May v Andrea Leadsom for PM as Michael Gove is knocked out of Tory leadership race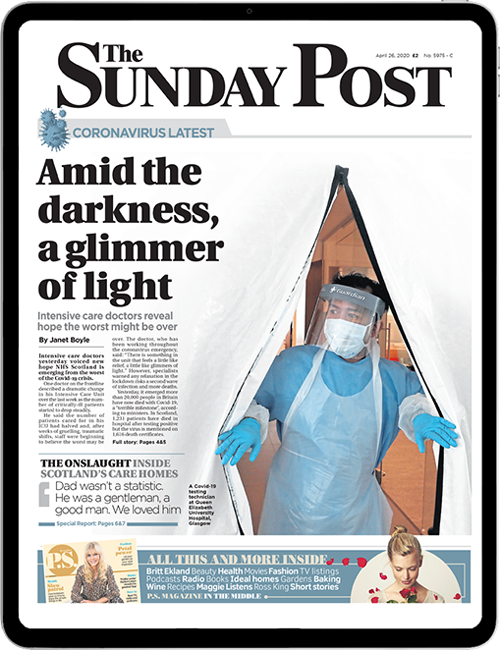 Enjoy the convenience of having The Sunday Post delivered as a digital ePaper straight to your smartphone, tablet or computer.
Subscribe for only £5.49 a month and enjoy all the benefits of the printed paper as a digital replica.
Subscribe