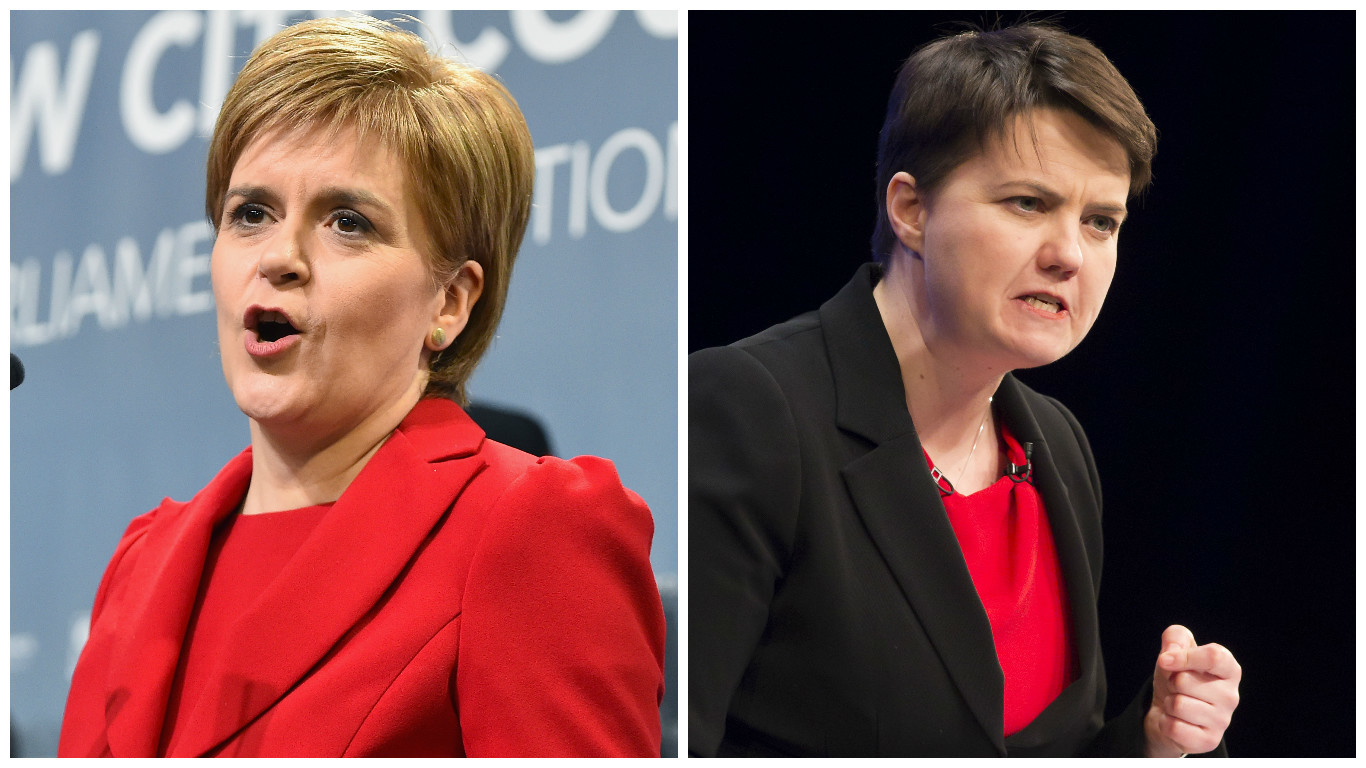 Sturgeon was in stern mood as she warns opposition not to 'undermine' SNP
The First Minister insisted she would not allow the opposition parties to "undermine" her programme for government even though she hasn't got enough MSPs to pass all of her policies without opposition support.
She said: "The SNP has been given a clear and unequivocal mandate to implement the manifesto I was elected on.
"It's not acceptable to undermine that programme."
She went on: "The SNP's victory in the election on Thursday was of historic proportions. We won our third consecutive victory in a Scottish Parliament election. That is the first time since devolution that has been achieved by any political party.
"We achieved the highest ever constituency share of the vote and we won the highest number of constituencies ever won by any party in a Scottish Parliament election.
"And in something that is truly remarkable we became the first party in the devolution era to poll more than one million votes in constituencies across the country. And in doing so we polled more votes than Labour and the Tories combined."
Miss Sturgeon singled out Ruth Davidson for a warning. She said: "The Tories had a good night but they didn't win. Ruth Davidson should be careful of over reaching."
However, in a nod to the parliamentary arithmetic that means she'll have to convince one or more opposition party to support each measure she seeks to pass, she promised to reach out to all sides in the parliament.
She added: "I want to reach out to the other parties not because I have to but because I want to, the government I lead will be open and it will be inclusive."
Lib Dem leader Willie Rennie described the SNP as "arrogant" and insisted the party needed "a change of attitude".
Meanwhile, speculation has begun over who will join Nicola Sturgeon in her cabinet.
Promotions for junior ministers Humza Yousaf and Derek Mackay are likely, though a commitment to a 50/50 gender balance in the cabinet complicates this.
There has been much speculation about the future of Education Secretary Angela Constance but she's an ally of Miss Sturgeon so is likely to be retained in some capacity.
Sources in the SNP claim that popular veteran Alex Neil, Cabinet Secretary for Social Justice, may be prepared to take a step on to the back benches with Miss Constance being moved in to this role.
This would pave the way for Deputy First Minister John Swinney to take over the education brief with a view to overseeing the £750 million pledge to double the amount of free childcare.
---
Determined Davidson vows to fulfil trust put in her by new Tory voters
RUTH DAVIDSON has claimed the Tories are being "put on probation" in Scotland following her party's stunning Holyrood election result.
The Scottish Conservatives more than doubled their tally of MSPs to 31 but Miss Davidson said she was conscious much of the support came from voters who "surprised themselves" by backing the Tories.
She said she had to fulfil the trust put in her by these voters after her party spent decades in the Scottish political wilderness.
The Tory leader told The Sunday Post that halting the controversial named person policy to monitor the welfare of children would be an early priority as the SNP's main opposition.
And the reform of Holyrood's committee system will also be top of the agenda when MSPs arrive at Holyrood tomorrow.
She said: "I'm aware of the fact that thousands of people voted for me who are not natural Conservatives, who are probably quite surprised they found themselves considering voting Conservative.
"It was because they wanted someone to do a job for them which was about challenging the government of the day and I take that job really seriously.
"We have to do everything we say we are going to do just to keep these people with us, never mind attract more people."
Miss Davidson, who revealed on Friday night that after 40 hours on the go she collapsed on her sofa with a glass of rum to catch up on Masterchef, added: "I fully understand that I am being put on probation by an awful lot of people who have never voted Conservative before."
She said the Tory strategy, which focused almost exclusively on her, would now have to broaden out to rebuilding the Scottish Conservative brand.
She said: "We knew that Nicola Sturgeon was doing a full-on presidential-style campaign so that did require me to do a lot of the heavy lifting in the campaign.
"But now that we have a whole new bunch of people coming in it allows me – once they are settled and up-to-speed – to share the load."
In August every child in Scotland is to be appointed a "named person" who will be responsible to monitor their welfare.
The appointment is compulsory and likely to be a teacher or health visitor with charities claiming it will help ensure more cases of child abuse are uncovered.
However, opponents argue the legislation amounts to a "Big Brother" scheme that will undermine parents and breach a family's right to privacy.
Miss Davidson said: "We saw during the election campaign the Lib Dems and Labour, who had both previously supported named persons, suggest that the implementation was troublesome to them and they would seek to have a pause in the legislation and how it was unrolled.
"In the first instance there is a job of work to do between the Conservatives, Lib Dems and Labour to look again at a policy which has clearly lost the confidence of the people of Scotland.
"I also think that given the way the First Minister has danced around the subject there is the ability for success here."
---
READ MORE
Scottish Elections: 10 surprises from Thursday's vote
Ruth Davidson urges Nicola Sturgeon to rule out second independence referendum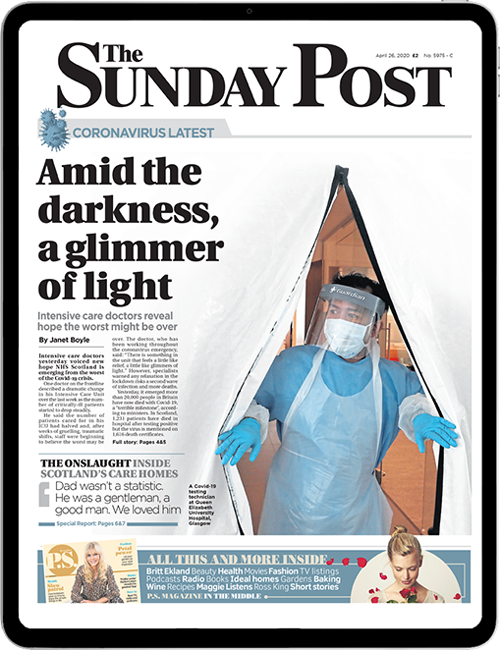 Enjoy the convenience of having The Sunday Post delivered as a digital ePaper straight to your smartphone, tablet or computer.
Subscribe for only £5.49 a month and enjoy all the benefits of the printed paper as a digital replica.
Subscribe