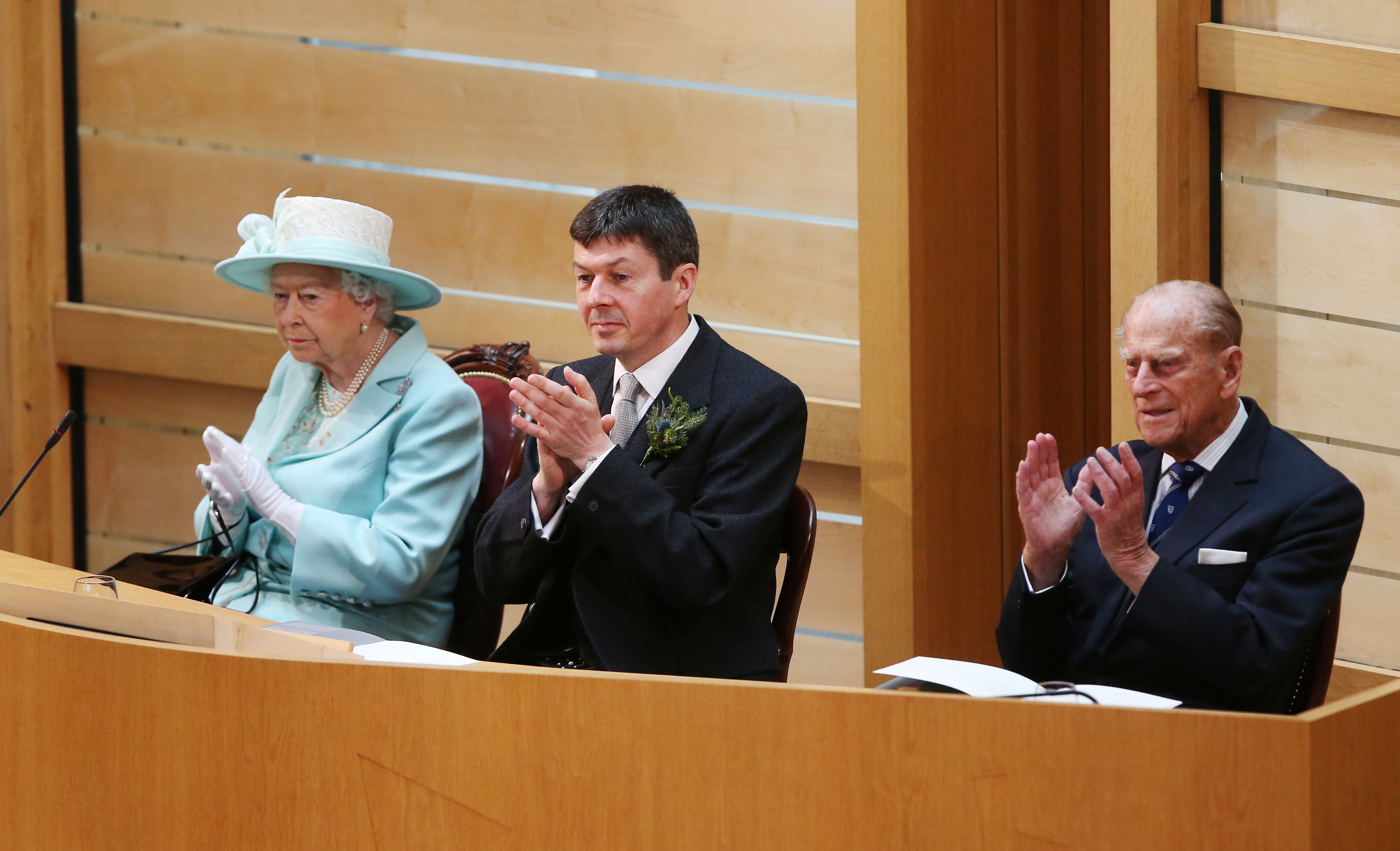 THE Queen has issued a plea for calm in the wake of the Brexit vote and the political turmoil that has followed.
She was addressing MSPs in Edinburgh yesterday as she formally opened the fifth session of the Scottish Parliament.
The monarch referenced the difficulty of "staying calm and collected" in an "increasingly challenging world" and stressed the need for political leaders to make "room for quiet thinking and contemplation".
Seasoned Royal watchers said this was an acknowledgment of the turbulence facing the UK since last month's vote to leave the EU.
First Minister Nicola Sturgeon used her address to firm up her pro-EU stance, claiming Scotland was determined to "play our part in a stronger Europe".
Making her first major address since the UK voted for Brexit, the Queen said: "We live in an increasingly complex and demanding world, where events and developments can, and do, take place at remarkable speed.
"Retaining the ability to stay calm and collected can at times be hard.
"As this Parliament has  successfully demonstrated over the years, one hallmark of leadership in such a fast-moving world is allowing sufficient room for quiet thinking and contemplation which can enable deeper consideration of how challenges and opportunities can be best addressed."
She also referred to new tax and welfare powers coming to Scotland in April 2017, telling MSPs: "I wish you every success as you prepare to take on these extra responsibilities.
"I remain confident you will use the powers at your disposal wisely and will continue to serve the interests of all the people of Scotland to the best of your ability."
Miss Sturgeon, who has pledged to do all she can to maintain Scotland's place in the EU, spoke of the Parliament's duty to "enhance and never diminish our place in the world" and said Scotland was determined to remain "open and inclusive".
---
READ MORE
Lindsay Watling: The week that saw treachery reach new levels
---
She added: "We celebrate this new beginning. Let us look forward with hope and a shared determination to work tirelessly for the good of all of Scotland's people – and in doing so, to play our part in a stronger Europe and a better world.
"Whether we have lived here for generations or are new Scots, from Europe, India, Pakistan, Africa and countries across the globe we are all of this and more.
"We are so much stronger for the diversity that shapes us.
"Our collective commitment to the people of Scotland today is that we will not shy away from any challenge we face, no matter how difficult or deep-rooted."
The opening ceremony also included music, poetry and speeches, with about 2500 people taking part in the historic Riding Procession down the Royal Mile following the event.
Poetry and music was performed, with Midge Ure giving a rendition of Robert Burns' A Man's A Man For A' That.
MSP Stuart McMillan played The Rowan Tree on the bagpipes as Her Majesty left the chamber.
The fifth term of the Scottish Parliament began after May's elections and MSPs had their final session before the summer break on Thursday.
Referring to the fallout from the EU result, Holyrood's Presiding Officer Ken Macintosh added: "In these few short weeks – weeks of unprecedented political turbulence – I have already seen a real willingness to work cooperatively and collaboratively.
"I have seen the emergence of a shared agenda to clarify the identity and role of the Scottish Parliament and a shared recognition that it is more important than ever that the Parliament finds its own voice – a voice of hope, to echo Donald Dewar, a voice for the future."
---
READ MORE
In pictures: Oor Wullie meets Nicola Sturgeon at Scottish Parliament opening parade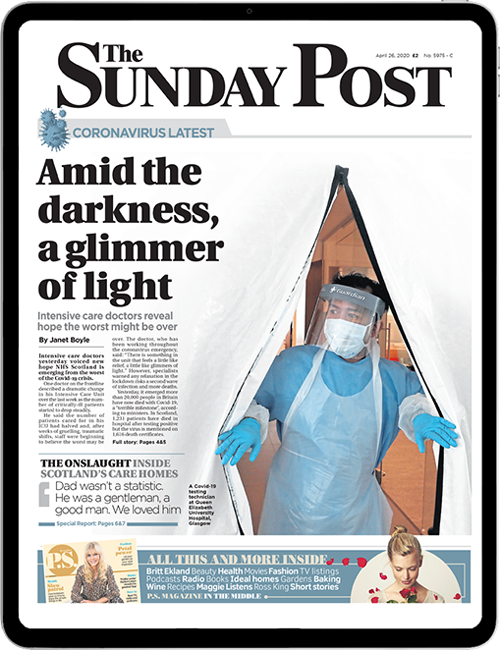 Enjoy the convenience of having The Sunday Post delivered as a digital ePaper straight to your smartphone, tablet or computer.
Subscribe for only £5.49 a month and enjoy all the benefits of the printed paper as a digital replica.
Subscribe