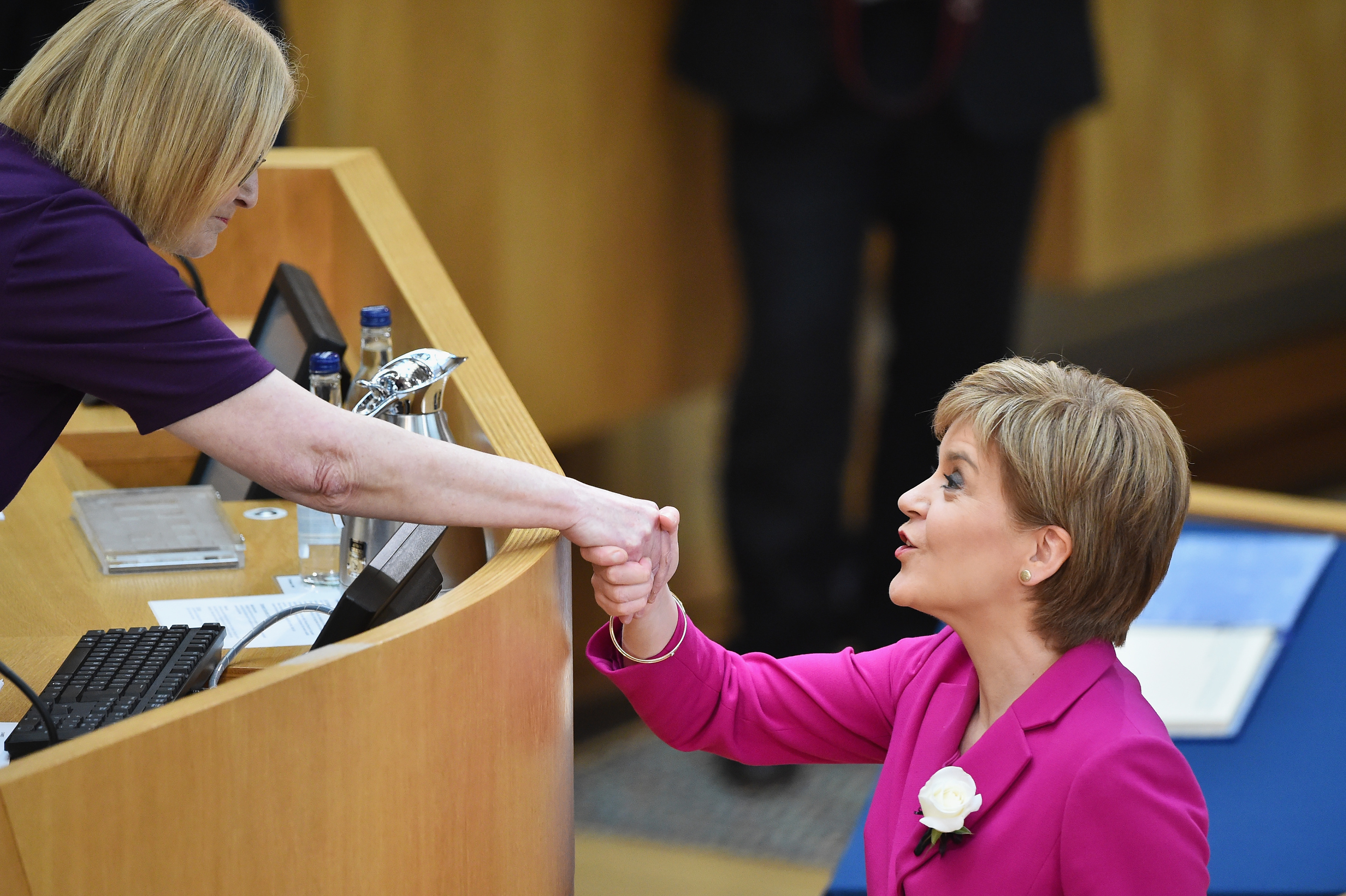 THE swearing in of MSPs has begun at the start of the fifth session of the Scottish Parliament.
All 129 members will take an oath or make a solemn affirmation in the parliament's chamber, with outgoing presiding officer Tricia Marwick overseeing proceedings.
SNP leader Nicola Sturgeon was first to be sworn in, followed by Scottish Conservative leader Ruth Davidson and Scottish Labour counterpart Kezia Dugdale.
Greens co-convener Patrick Harvie prefaced his affirmation – which includes swearing allegiance to the Queen – by highlighting his party's support for an "elected head of state".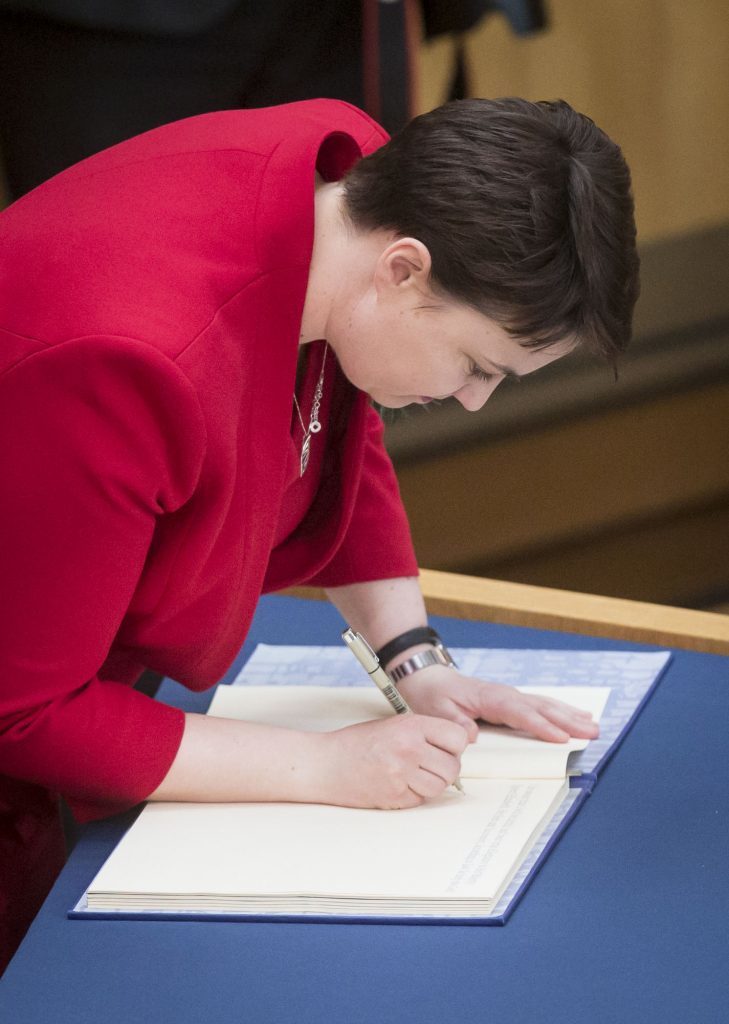 Liberal Democrat leader Willie Rennie was sworn in wearing a large yellow rose on his lapel, while the Tories opted for thistles, Labour for red roses and the SNP the "white rose of Scotland".
The rose was the subject of Hugh MacDiarmid poem The Little White Rose, and has been worn by SNP members as they are sworn in at Holyrood since 1999.
Party leaders were followed by MSPs in alphabetical order.
Several MSPs will make oaths in languages other than English, including six in Gaelic, five in Doric and two in Scots.
SNP MSP for Glasgow Pollok Humza Yousaf will also take his oath in Urdu, reflecting his Pakistani heritage.
The first job for MSPs after being sworn in will be to elect a new presiding officer as Mrs Marwick is retiring.
The role is politically neutral with responsibilities including chairing sessions of parliament in Holyrood's debating chamber and representing the parliament at home and abroad.
A number of high-profile MSPs are in the running for the position, with former Scottish Labour leader Johann Lamont among the first to announce her candidacy.
Labour MSPs Ken Macintosh and Elaine Smith and Conservative members Murdo Fraser and John Scott have also put themselves forward for the position.
---
READ MORE
Nicola Sturgeon confident that Scotland will vote to remain in the European Union