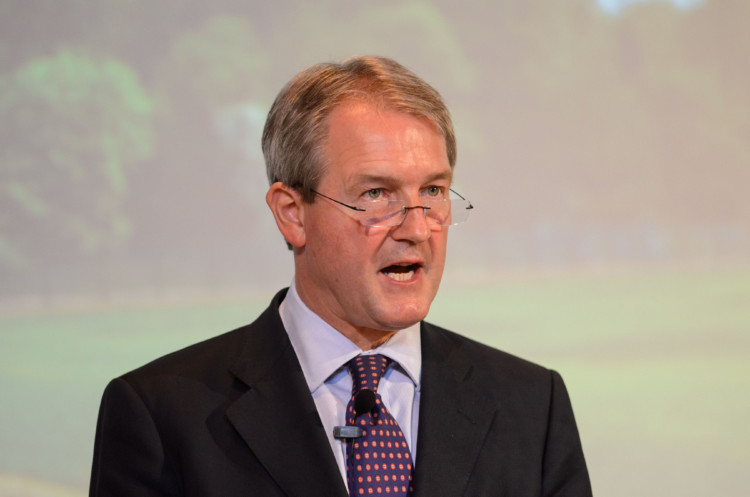 Environment Secretary Owen Paterson is a man who seems to just make enemies.
Last week it was mango growers after he told a farming conference that consumers should dump exotic fruit in favour of the humble English apple.
He was moaning, not unreasonably, about the amount of food the UK imports when it has so much fine produce of its own. Though it's easier to make that sort of complaint in the summer, when the variety of homegrown grub ranges from Scottish raspberries to scrumpy cider, than in the winter when only those who know 101 ways with a turnip are enjoying nature's seasonal bounty.
A release under Freedom of Information laws revealed Paterson, or O-Patz as he's trendily nicknamed in homage to pasty vampire film heart-throb Robert "R-Patz" Pattinson, has taken his love of all things apple to expensive lengths.
His department splashed out thousands of pounds last year on the latest hi-tech gear from the Apple brand including iPads and state-of-the-art laptops.
Mango farmers can now join the anti-Paterson forces along with badgers, bees and tree-huggers O-Patz courted controversy again at the start of the year with plans to rip up ancient woodlands for development as long as new trees are planted elsewhere, rather missing the importance of the word "ancient".
It seems even his own staff aren't too keen on him. A withering report from the Environment Select Committee of MPs last week laid bare the extent of discontent at the Department for Environment, Food and Rural Affairs.
According to a staff survey many employees have no faith in the managers and leadership at the ministry. Though, in O-Patz's defence, staff surveys of any workplace that find the workers exhorting the brilliance of their bosses are few and far between.
The same select committee report called on Paterson to explain how his department is going to swallow further budget cuts of £300 million.
The news of the reduction in funding and staffing came at a particularly awkward time for Paterson given much of the country was underwater, struggling to cope with floods. Flooding, unfortunately, is a fact of life and the reaction to the recent run of rainy weather has actually been largely competent. But there's a feeling that resources have been stretched.
Many reckon any further cuts would hamper efforts to cope with a similar scenario in future. But then, no doubt, such fears were expressed ahead of the last round of cuts and still the environment and emergency services have coped. Trouble is, more floods seem inevitable.
Tim Farron raised the issue at Prime Minister's Questions not just because he's a typically tree-hugging Lib Dem worried about the water seeping through his sandals, but because the floods have taken their toll on his Westmorland constituency.
It's only fair to point out Farron has been working hard to help where he can.
The Lib Dem president blamed climate change for the floods. The Prime Minister agreed, sending a ripple of disgruntlement through some of his sceptical backbenchers. Some of those MPs unsure about the science of global warming are the same ones who thought legalising gay marriage would allow a man to marry his dog.
There is at least one sceptical frontbencher, too.
Asked about the floods during his own question session a day later Paterson pointedly did not say that he agreed with the PM's analysis of their cause.
It may be that Paterson is a King Canute, ignoring the evidence as he tries to hold back the tide. Or he may be calculating that making enemies of hippies, environmentalists, mango lovers and the badger brigade will make him plenty of friends on the right wing of the Conservative party.
If that tide of support gets high enough, it may one day carry him to the top of the Tories.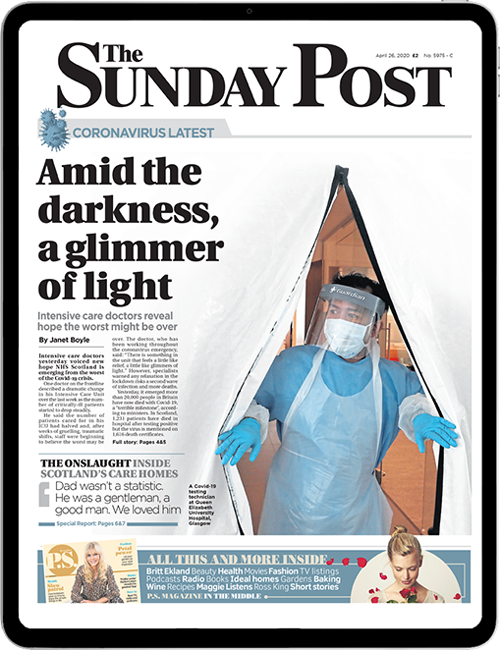 Enjoy the convenience of having The Sunday Post delivered as a digital ePaper straight to your smartphone, tablet or computer.
Subscribe for only £5.49 a month and enjoy all the benefits of the printed paper as a digital replica.
Subscribe