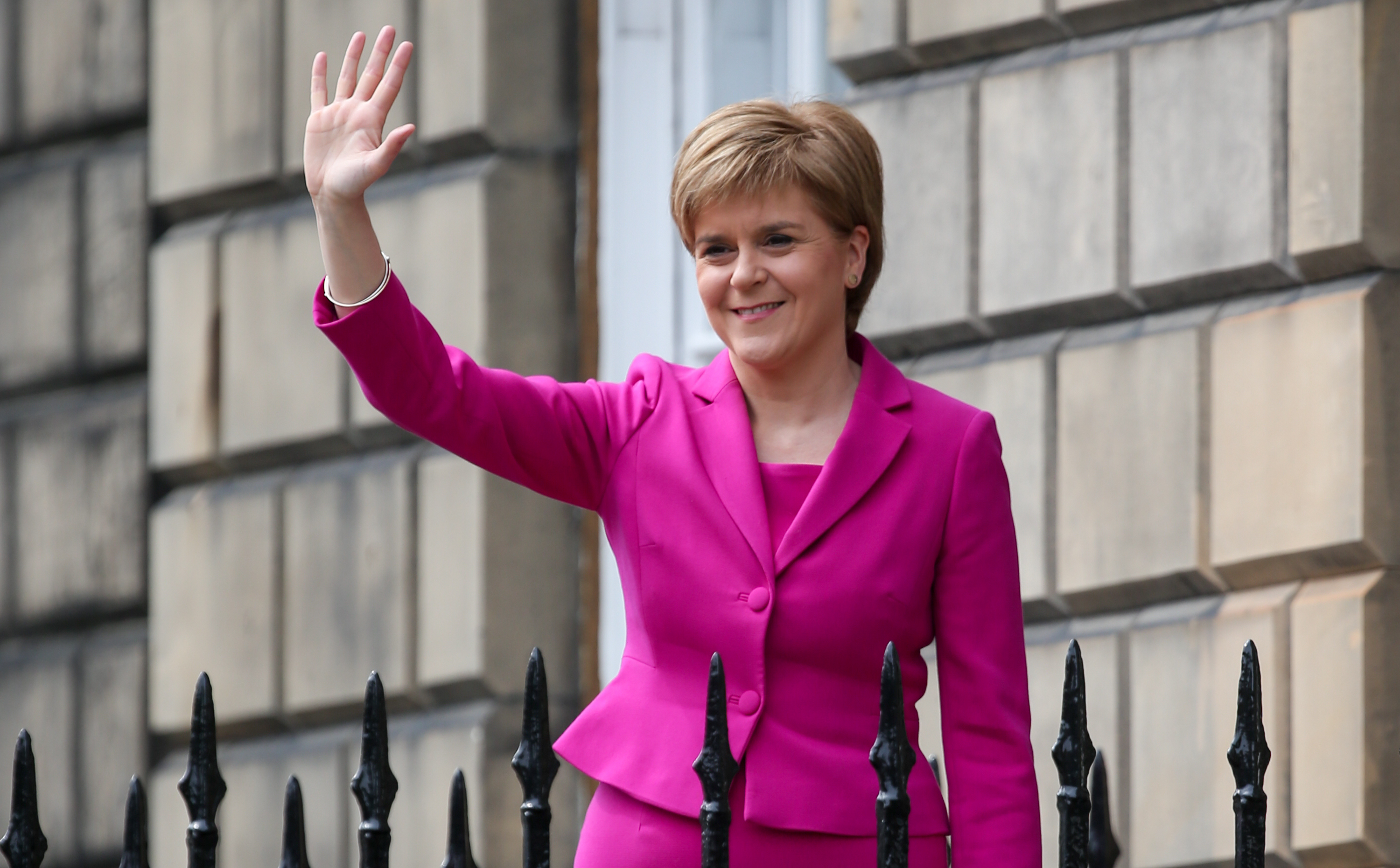 NICOLA STURGEON has goaded Unionist Eurosceptics who might express disquiet at Scottish voters tipping the balance in the European referendum – insisting Scottish independence offered the solution.
Scotland Stronger in Europe has suggested Scottish voters could have a "potentially decisive impact" on the outcome of the referendum after a poll suggested 76% are in favour of Remain.
Ms Sturgeon, the SNP leader who is set to resume her role as First Minister, said it is foolish to pre-empt the outcome of the referendum or what the margin would be with six weeks to go.
But she pointed out that many of those who argued for Scotland to remain in the UK in 2014 are now arguing for Scotland to leave the EU.
"I can't speak for other parts of the UK on what they would feel about that," she said in a briefing to journalists at Bute House.
"Of course, I am somebody who argued for Scotland to be independent, so in a sense I offered the solution to that scenario ever arising.
"Others who might express disquiet at that scenario were against that solution.
"I am confident that there will be an 'in' vote in Scotland, but it would be foolish to start predicting what the margin of that might be.
"I have seen the (76% Remain) poll, but I have also seen other polls that show a much narrower balance of opinion in Scotland so I don't think we should get too involved in speculating about the detail of the result at the moment given that we have got a campaign ahead of us."
Ms Sturgeon confirmed she will not take part in an "umbrella campaign" to Remain in the EU, insisting she will make distinctive arguments designed to appeal primarily to Scottish and SNP voters.
She said: "I will seek to persuade everybody in Scotland that our interests are better served by being in the European Union rather than being outwith the European Union, and I will present that message to anyone that is prepared to listen.
"Without pre-empting the outcome of a referendum that has got a number of weeks yet to run and a result that we don't yet know, at this stage I am reasonably confident that there will be a significant vote in Scotland to stay in the EU, but those of us that believe that that is the right outcome have a job to do to make sure that that is the case."
She added: "There is no dubiety and no equivocation about the SNP's, or indeed the Scottish Government's position on this and we will set out over the course of the remaining weeks of this campaign the reasons – not just the economic and business reasons, important though they are – but the social, employment and cultural reasons about why we think it is right that Scotland remains a member of the EU."
---
READ MORE
EU referendum: Scottish votes could have 'potentially decisive impact'
British ex-pats lose High Court battle over right to vote in EU referendum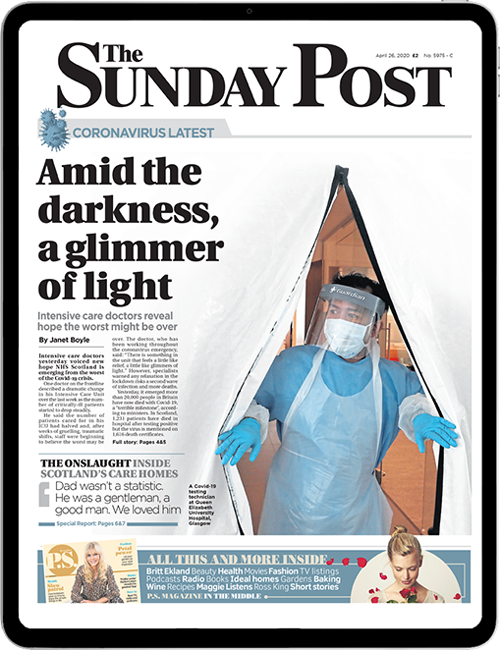 Enjoy the convenience of having The Sunday Post delivered as a digital ePaper straight to your smartphone, tablet or computer.
Subscribe for only £5.49 a month and enjoy all the benefits of the printed paper as a digital replica.
Subscribe