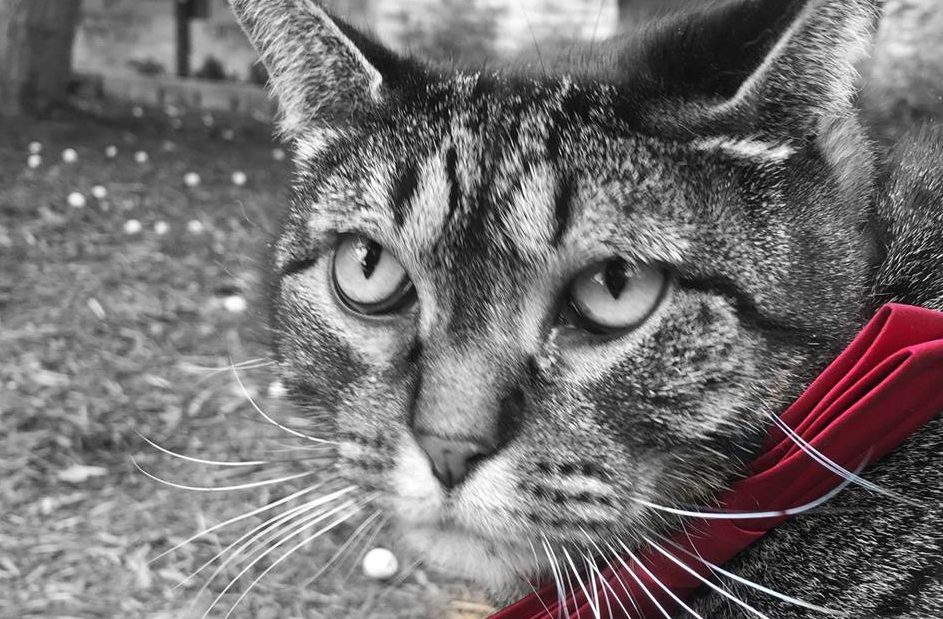 DONALD Trump and Hillary Clinton may be hogging the headlines but there are hundreds of candidates hoping voters use their option to write in a name on their ballot paper.
One of them is Limberbutt McCubbins… who is a cat.
Described on his official campaign website as having 'a kind heart and a fierce loyalty to America', rescue cat Limberbutt's purr-esidential campaign is being run by teenagers Isaac Waites and Emilee McCubbins.
The friends are students at The College of Wooster in Ohio, studying US politics as part of their majors.
"Limberbutt has always been a small joke among a small group of our friends," campaign manager Isaac told the Sunday Post.
"One day in May 2015, when everyone was coming out of the woodwork to run for president, I decided to file the paperwork as a joke for my friends, and it kind of spiralled out of control!"
Limberbutt believes in humans and fellow animals having the right to affordable health care, and also a strong middle class with fair wages for all workers.
Interestingly, he's also a supporter of an increase in meow-ter space exploration.
It's all caught the attention of the voting public and the feline has garnered support on social media, with thousands backing the campaign on Facebook.
An attorney offered to back Limberbutt's quest to gain the Democrat (or indeed Demo-cat) nomination and there's even official merchandise available for voters to wear with pride.
"Emilee and I have been happy to be able to get the attention of thousands of people worldwide," said Isaac. 
"We have been more than happy to use our newfound success as a way to encourage people to vote and get them thinking about different policies that they may have otherwise not have thought about."
---
---
The list of candidates for this election also includes a 15-year-old using the name 'Deez Nuts', who polled surprisingly highly at almost ten percent in several states, and performance artist Vermin Supreme, who has run as a candidate in this and several other elections.
Supreme promises a free pony for every American among his policies and is known for wearing a boot on his head and carrying a giant toothbrush.
The US has a history of animals being elected to mayoral positions, but never before has there been a non-human president.
According to the Constitution, the requirements to run for office are that the candidate must be a natural born citizen, over 35 and has lived in the country for at least 14 years.
Limberbutt fits the bill (he's seven in cat years, which is roughly 44 in human years) and at no point does it say the candidate must be human.
So are Isaac and Emilee hoping that, come Wednesday, there could be a feline Paw-TUS?
"If anything, we hope to encourage people to go out and vote, but not for Limberbutt," said Isaac, "Although we have had a few fans send us pictures of their ballots with his name written in."
The pair are keen to stress that people should vote for a listed candidate rather than using the option to write in their preference.
If Limberbutt doesn't make it to the White House, could we see him come across the pond to take on Theresa May and Jeremy Corbyn, or even Nicola Sturgeon? 
Unfortunately it looks unlikely.
"Limberbutt specialises in American politics, and has no interest or knowledge about the politics in other countries," said Isaac.
Looks like Larry the Downing Street cat can rest easy for the moment.
---
READ MORE
Trump v Clinton: What Stateside Scots think of the big presidential race
Lindsay Razaq: It's a sad fact, but it's a win-win for triumphant Donald Trump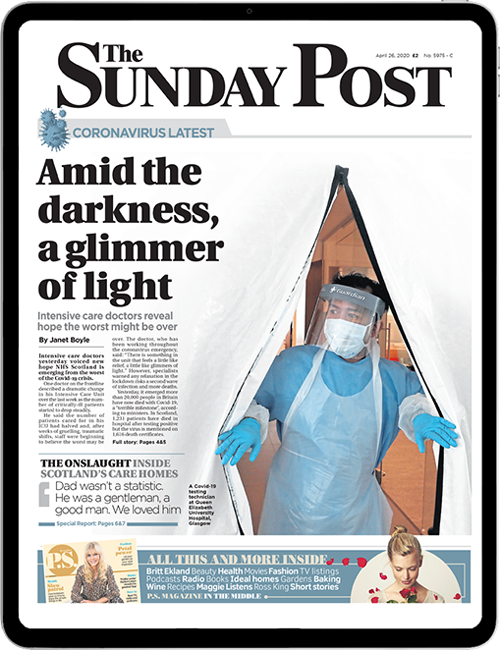 Enjoy the convenience of having The Sunday Post delivered as a digital ePaper straight to your smartphone, tablet or computer.
Subscribe for only £5.49 a month and enjoy all the benefits of the printed paper as a digital replica.
Subscribe