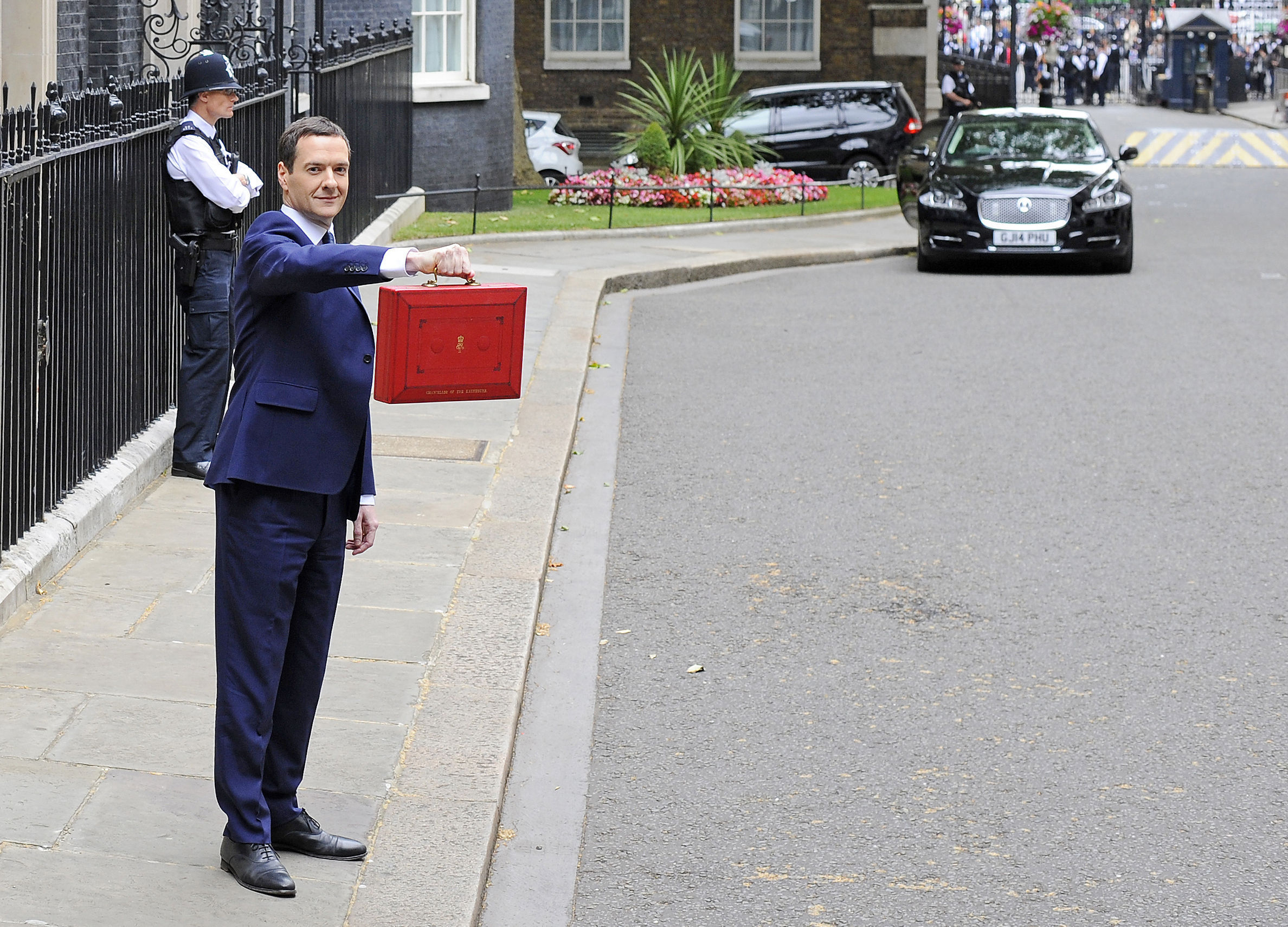 So who has foisted this dangerous in/out roulette on the nation?
Not Alex Salmond who forced David Cameron to stage a Scottish independence referendum and lost.
And not nasty Nick Clegg who made the PM hold a vote on the electoral system which Cameron won at a canter and which the
Lib Dem leader ought to have spotted as a sign of things to come.
No, this vote has been called by Osborne's friend, neighbour and close political bedfellow David Cameron himself.
And it is unthinkable that the PM proposed the referendum in the first place – as a ploy to silence backbench critics – without Osborne's agreement, so close are they as co-architects of current Conservative success.
The very men elected for their secure stewardship of the economy have now put it in peril, according to themselves.
It's yet more evidence that we are in an age of through-the-looking-glass politics.
But for Osborne there's an up-side.
The focus on the referendum means this is one of the least-anticipated Budgets in years.
He'll be able to sneak out some lame financial figures on Wednesday illustrating that, despite six years at the Treasury, he has yet to actually put much fuel into the recovery.
And fuel may get dearer at the end of the week if the Chancellor goes through with a hike in duty.
He's going to have to find some cash from somewhere and it's likely to come in a series of so-called stealth taxes.
The imperative for balancing the books comes from the fiscal charter passed by Parliament that says the Chancellor must be in the black by 2020.
And who was responsible for that law? Why, it was one George Osborne.
It's almost as if the Tory toffs at the top of the party feel guilty about the gilded route they've had to success and now feel the need to make life difficult for themselves.
For the truth is it's only the Tories who are tripping themselves up.
If Osborne's fortunate that another sorrowful set of statistics will be overshadowed by the EU referendum, he's doubly lucky that there is no opposition to talk of.
Look out for him swatting Stewart Hosie of the SNP aside this week by quoting the grim figures on the Scottish economy that were published last week.
Labour's only comfort is that shadow chancellor, John McDonnell, will do better than his last outing. After the autumn statement he flung a copy of Chairman Mao's Little Red Book across the despatch box. Anything short of brandishing Mein Kampf will be an improvement.
The party talked up a speech last week as a major intervention. In fact he stated: "If you're putting the rent on your credit card things need to change." It's equally true to say that if you're putting a firework on your hat things need to change and it's equally relevant to the Budget.
McDonnell's promise of iron discipline on the economy is not credible from a man whose listed pastime is "overthrowing capitalism".
Luckily for Labour, they're not relying on him for credibility.
Former shadow Treasury minister Rachel Reeves, fresh from maternity leave, published an alternative Budget last week.
As an ex-Bank of England employee, she's immediately credible and is now seen as a shadow chancellor in exile.
With her colleague Dan Jarvis grabbing the mantle of Labour leader-in-waiting with an excellent speech last week there are signs of a Labour revival. An unpredictable EU vote, adverse economic conditions and the return of a viable opposition – however you crunch the numbers it adds up to signs the Chancellor's luck could be running out.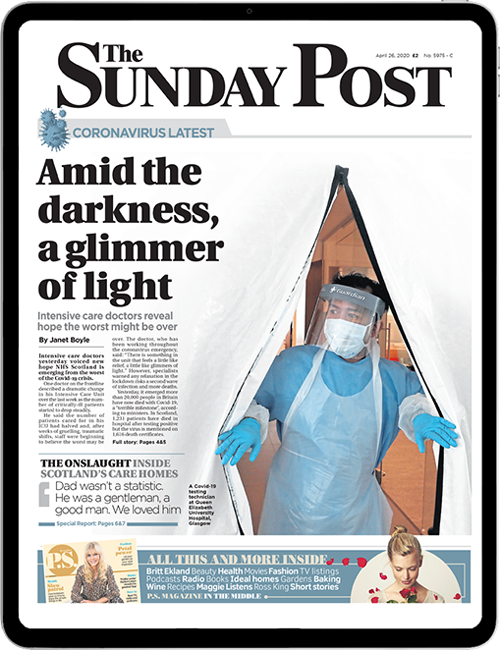 Enjoy the convenience of having The Sunday Post delivered as a digital ePaper straight to your smartphone, tablet or computer.
Subscribe for only £5.49 a month and enjoy all the benefits of the printed paper as a digital replica.
Subscribe