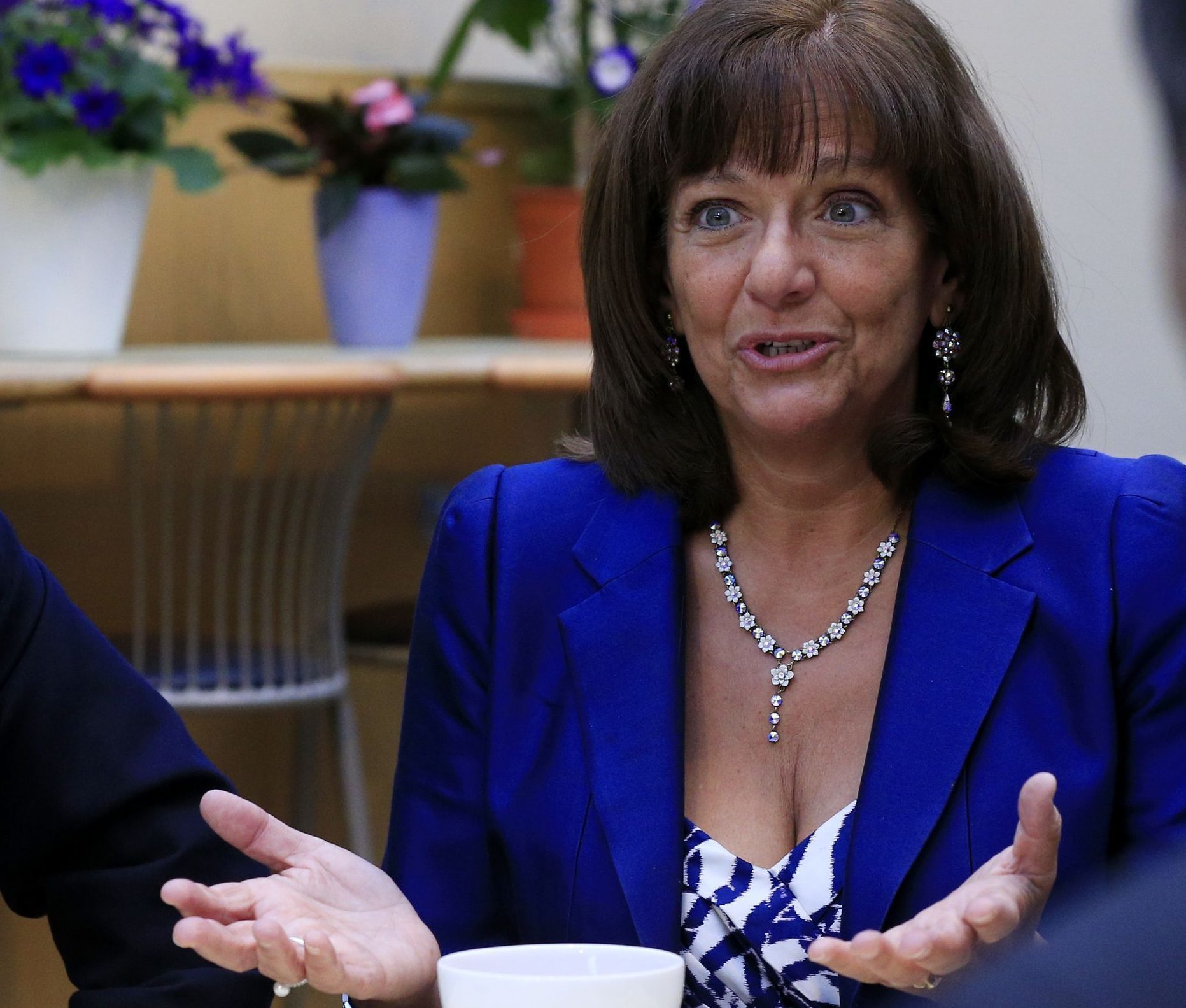 A PENSIONS expert who was made a minister to push through reforms has quit the Government with a broadside against its policy record on the issue.
Ros Altmann was appointed minister for pensions following last year's general election after coming to prominence as an independent advocate for older people's rights.
But she said her efforts to improve policy had been thwarted by "short-term political considerations".
In her resignation letter to new Prime Minister Theresa May, Baroness Altmann said: "As a minister, I have tried to drive positive long-term changes on pensions from within Government and ameliorate some of the past mistakes which I have cautioned against.
"Unfortunately over the past year, short-term political considerations, exacerbated by the EU referendum, have inhibited good policy-making.
"As the country heads into uncharted waters, I would urge you and your new team to enable my successor to address some of the major policy reforms that are needed to improve pensions for the future."
Lady Altmann called for more help for women forced to work longer by the Government's decision to raise their retirement age.
"I am not convinced the Government adequately addressed the hardship facing women who have had their state pension age increased at relatively short notice," she said. "They were not adequately informed."
And she said that to tackle the "crisis" in social care funding, the Government should develop a "one nation" lifetime pension.
The current "ineffective and complex" system for encouraging people to save for their retirement through tax breaks "disproportionately" favoured the wealthy and left lower earners "seriously disadvantaged", she said.
"We need a radical overhaul of incentives, which can offer more generous help than basic rate tax relief, but a straightforward Government pension contribution for all would end the discrimination against Britain's lowest earners who are forced to pay at least 20% more for their pension than higher-paid workers," said Lady Altmann.
The peer also called for withdrawals from pension pots – encouraged by changes introduced by Mr Osborne – to be taxed to avoid unintended incentives to "spend the money too soon".
And she called for support for employers to maintain defined benefit pension schemes.
Earlier this year, Baroness Altmann gave evidence to the Work and Pensions Select Committee on the issue of whether the Government should offer concessions to women born in the 1950s hit by repeated extensions of the retirement age.
The Women Against State Pension Inequality (Waspi) campaign had garnered more than 100,000 signatures in a petition about the issue.
And before becoming a peer and government minister Lady Altmann, as head of Saga, used to campaign for those affected.
She t­old the committee chaired by veteran Labour MP Frank Field that there was no "magic pot" of money to help the women affected.
This sparked widespread anger from opposition politicians who accused her of "distancing" herself from a cause she'd once championed.
SNP MP Mhairi Black said at the time: "I understand the difficult position she must be in and the difficult decisions she must have to take but at the same time if you've championed a cause it seems strange to then distance yourself from it.
"The bit that was inaccurate was when she said Waspi were calling for the pension age to be reduced back to 60. No they're not.
"I found it very disheartening that someone who is the minister for pensions couldn't get the facts right."
In 1995 the pension age was raised to 65 for women to match men, with the changes to be phased in from 2010.
However, many women were not contacted about the change until 2009 and in 2011 George Osborne raised the pension age again and sped up the process of equalisation.
---
READ MORE
Pensions 'time-bomb': Ex-minister issues warning to savers making minimum contributions