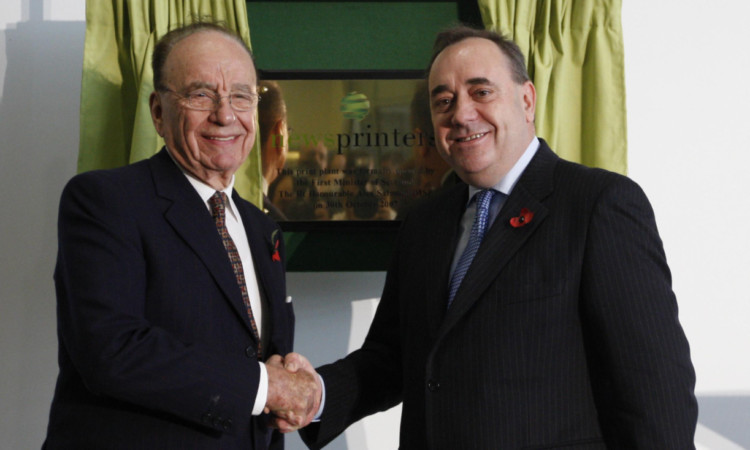 Alex Salmond has held secret talks with controversial media tycoon Rupert Murdoch, The Sunday Post can reveal.
The First Minister met the News Corp chairman in New York on April 4 during the Scotland Week celebrations.
The private meeting will intensify speculation the Murdoch-owned Scottish Sun newspaper will come out in favour of independence if the referendum polls continue to tighten.
Murdoch has long been an admirer of Salmond, describing him as the "most brilliant politician in the UK" and has previously hinted at his support for independence.
A spokesman for the First Minister last night said Murdoch had "a very keen interest in Scotland's constitutional future".
But Salmond's close links to one of the world's most powerful businessmen has been under fire since it was revealed the SNP leader offered to lobby UK ministers for Murdoch over his planned takeover of BskyB before it was abandoned in the wake of the News of the World phone hacking scandal.
Salmond has always claimed the lobbying offer was purely because he was fighting to protect the 6,500 Sky jobs north of the Border.
But Paul Martin MSP, Labour's business manager in the Scottish Parliament, yesterday demanded Salmond release full details of his latest meeting with Murdoch.
He said: "Alex Salmond can't be allowed to do secret deals with this man on a trip paid for by our taxes. He needs to publish the notes of the meeting and explain why he persists in courting this man."
The First Minister's spokesman said: "This was a positive meeting focused on the substantial economic footprint in Scotland of News Corp and 21st Century Fox, through News Corp's media and publishing businesses and 21st Century Fox's holding in BskyB.
"Mr Murdoch has a very keen interest in Scotland's constitutional future, as both a business leader and a person of Scottish heritage.
"This meeting was one of over a dozen the First Minister undertook as part of his Scotland Week programme, which led to the creation and securing of over 1,000 jobs."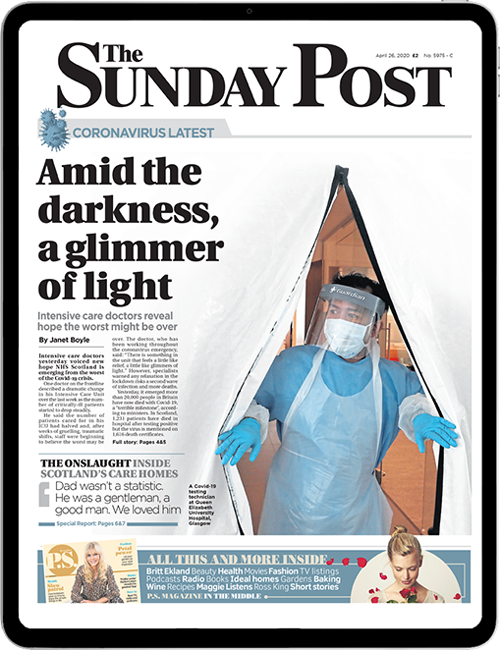 Enjoy the convenience of having The Sunday Post delivered as a digital ePaper straight to your smartphone, tablet or computer.
Subscribe for only £5.49 a month and enjoy all the benefits of the printed paper as a digital replica.
Subscribe