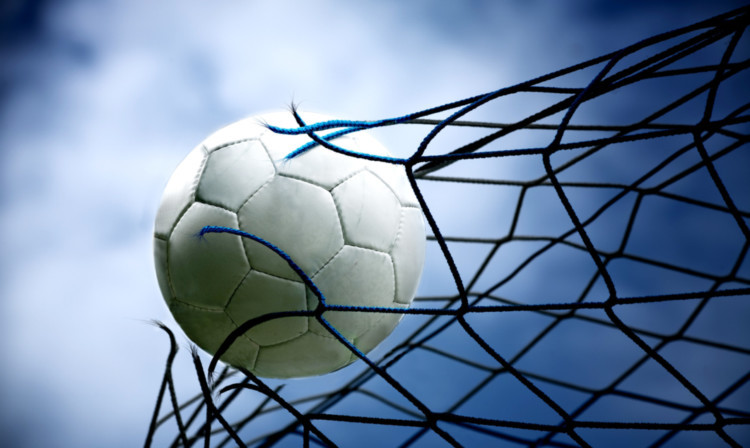 Reports of the death of Scottish football have been greatly exaggerated.
You thought it was dull, turgid and bile-blighted? Well you thought wrong!
This last season has had the naysayers sent for an early bath as the beautiful game proved it hadn't lost its looks.
And it's all been done despite or, more accurately, because of the continuing and noticeable absence of the big Old Firm clashes.
Yes, it's been stirring stuff, and all delivered with barely a hint of the vile sectarian hatred that has clouded the game in past times.
The race between Falkirk, Dundee and Hamilton to clinch the Championship title was settled yesterday in dramatic fashion, with Hamilton coming achingly close to snatching the cup from Dundee's clutches in the dying seconds.
As for the Premiership, well Celtic may have run away with the title, but the tussle for second place and a crack at Europe has been tight and nail-biting right up to the wire.
And it's not just in the leagues football has been the winner this season.
Who could forget the joy and emotion tens of thousands of travelling fans from Aberdeen and Inverness brought to Celtic Park for this year's Scottish League Cup Final? What a brilliant sight.
We also have the Scottish Cup, another certain sell out at Celtic Park, to look forward to between St Johnstone and Dundee United. Proof that the game is alive and kicking and not reliant on the Old Firm for excitement.
Grounds the length and breadth of the land have been stuffed with families as the big cup ties and crunch matches in the leagues tempted people of all ages to get off their bahookies and in to watch the games.
Aye, it seems Scottish football is in a fine and healthy state right enough. Well, all except for a sickening exception last week that was enough to give anyone the boak.
It only took one match to remind us how much the game has benefited from the absence of that old scourge, religious bigotry, thanks in the main to the Old Firm being kept apart.
A Celtic v Rangers under-17 cup final provided the excuse for an explosion of bile and hatred to be unleashed.
That fact it was a children's competition mattered not a jot to the baying mob of slavering Old Firm morons and violent knuckle-draggers in attendance. It could have been a game of tiddlywinks for all they cared.
They'd been preparing for this all year and their hatred for each other needed sated. So another season where the Old Firm are kept apart is to be welcomed in my book.
Why? Because although Scottish Football on all levels continues to amaze and enthral, the shameful scenes last week reminded us that our beautiful game still has a very sinister shadow crouching over it.
It will have many worrying what will happen when the day comes, as surely it must, that the senior Old Firm sides meet again. Absolute carnage, I fear.
It's a damn shame, because the beautiful game is looking prettier than it has for years. It has not fallen through the floor, becoming a sporting irrelevance, as many a doom-merchant predicted when Rangers came close to oblivion.
That's why I'm in no rush to see the Old Firm teams squaring up on a regular basis any time soon.
Scottish football does very well without them meeting. It's certainly a lot better for business, the image of Glasgow and, more importantly, people's safety.
Now then when's that Scotland v England match?