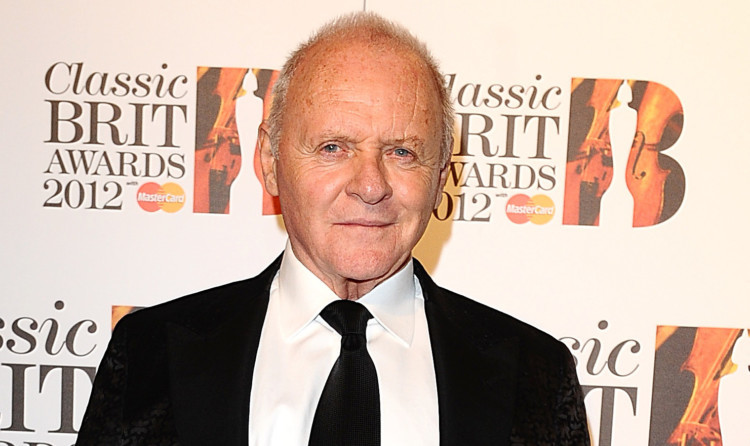 From Hannibal "The Cannibal" Lecter to President Richard Nixon to the Biblical figure Methuselah it's hard to pick the best Sir Anthony Hopkins role.
But for my money his best performance is as . . . Tommy Cooper.
Every time I chat to Sir Anthony, as I would never call him to his face, he launches into a pitch-perfect impression of the Fez-wearing funnyman. Just like that.
Hopkins, who for my money is our generation's Sir Laurence Olivier, doesn't take himself too seriously.
We were supposed to be talking about his role in Darren Aronofsky's biblical epic, Noah, but he had me in stitches before I even had a chance to ask a question.
A couple of classic rapid-fire Tommy Cooper jokes will do that to you!
"I painted a picture of a woman in the nude the other day," he quipped. "Freezing, I was"
In Noah, Anthony appears opposite screen icons such as Russell Crowe, Emma Watson and Jennifer Connelly.
So I asked him what it was like working with Aled Jones.
My Daybreak colleague was coached by Sir Anthony during a recording of the Welsh poem Under Milk Wood back in 1988.
"No, he coached me," deadpanned Anthony. "He didn't teach me how to sing, though. He set me on the road to greatness."
He may be joking, but what a road it's been. It's hard to pick his best role from William Bligh in The Bounty to The Silence Of The Lambs' serial killer, there are few films he doesn't steal.
So what draws him to certain parts, and why did he agree to be in Noah?
"I'm as old as Methuselah for a start," he laughed in his distinctive clipped Welsh tone. "That's why they cast me."
"I don't know how to analyse it, you play the role how you feel, physically. There's no mystery to acting, you either do it or you don't.
"I accepted the part because of the director, Darren Aronofsky. I'd seen The Fountain, The Wrestler and Black Swan. And I got to work with Russell. He's a one-off, a nice guy."
Having been Olivier's understudy, I had to ask Sir Anthony how he approaches his craft but this is a man who's seen and done it all. There are no hidden techniques.
"Olivier was a great actor to work with, but I only did one film with him The Bounty. He was The Governor.
"But I have no nostalgia for that period, I wasn't a very happy camper back then.
"As I've survived long enough, I have a wonderful feeling of detachment, benign indifference, really. It's a wonderful life.
"I came from South Wales, I wasn't very well educated. I was a terrible student. And I ended up here.
"I look back at the great panorama of my life and think: 'Hey, not bad'. I carry a photo of myself as a little boy and I say: 'We did OK, kid'."
With age comes experience, and Sir Anthony is of an age to pass on his skills to the next generation just as Sir Laurence Olivier helped him.
"I should write a rulebook, the centre of which is Rule 66," he grins wolfishly. "Don't take yourself so goddamn seriously.
"I'm 76. I'm still here. I paint and I write music and I don't get involved with the film industry at all. I don't have one friend that's an actor.
"I don't want to sit and have dinner with actors, it's the same crap that's talked about all the time!
"I look at my wife and think: 'Jesus, we've got to get out of here.'
Fair enough! It seemed only fair to ask Sir Anthony about his religious beliefs since he was starring in a bible story.
"I've read sections of the Old Testament, but I'm not a religious person," he added. "But there is something very mysterious about life. We came out of the Big Bang billions of years ago.
"Maybe it's all an illusion. Maybe it's all a dream?
"Something I've learned recently is that, when you give up and let go of the little things and trying to micro-manage your life, it all works out and comes back to you and you start getting offered parts.
"The surest way to respect oneself is to admit that we don't know the answers and we are limited."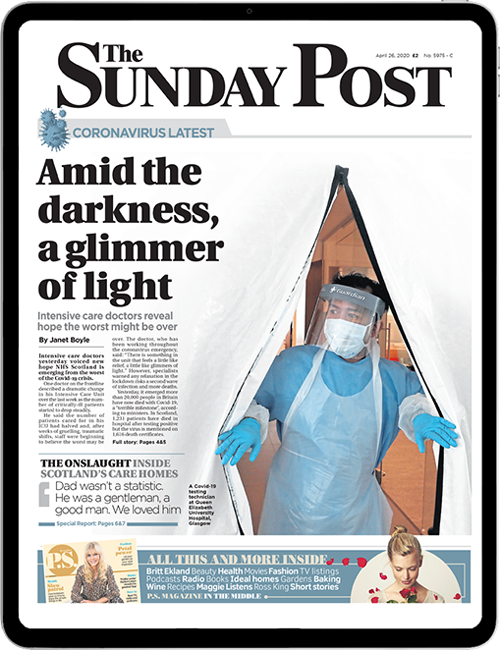 Enjoy the convenience of having The Sunday Post delivered as a digital ePaper straight to your smartphone, tablet or computer.
Subscribe for only £5.49 a month and enjoy all the benefits of the printed paper as a digital replica.
Subscribe