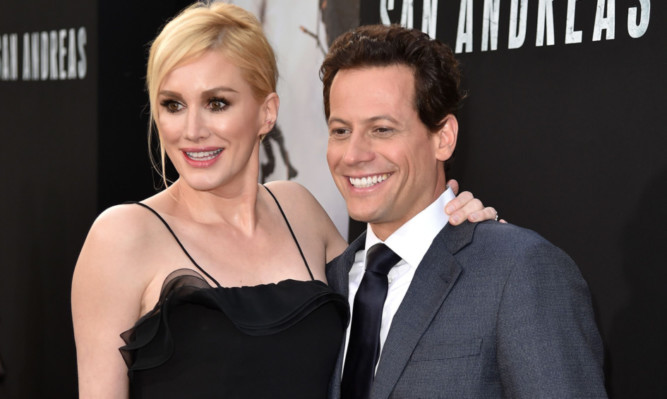 Nice guy Gruffudd met his match in Alice Evans.
In terms of Hollywood couples, 15 years is a lifetime.
Look at reality star Kim Kardashian and her NBA player ex-husband, Kris Humphries a couple of years ago.
They fell just shy of that by 14 years and 293 days by splitting up 72 days after their wedding.
But it's no big deal here in Los Angeles, where a marriage that lasts longer than a big jug of semi-skimmed milk is viewed as a shining example of enduring matrimonial commitment.
Let the Brits show you how it's done, Hollywood.
I met my pal Ioan Gruffudd and his wife Alice Evans last week.
Welshman Ioan and Alice met on the set of the Disney sequel 102 Dalmatians back in 2000.
They married in 2007, which makes their union positively recordbreaking when it comes to marriages of the stars!
It would be a major disaster if these two split.
Speaking of which, his new movie is San Andreas, an action thriller based on a giant quake in Los Angeles.
Thankfully it's a disaster movie and not a disastrous movie. Ioan's great as a loathsome, cowardly character which is quite a stretch for a nice guy.
He came here to LA after starring in the likes of Hornblower and Fantastic Four.
He's also just finished filming the thoroughly entertaining supernatural series Forever, which was shown on Sky.
Ioan and me always have a good laugh. Last year I met him at a theatre to see him perform in a celebration of William Shakespeare.
I thought I'd try to get in on the act and gave Ioan some of my finest Shakespearean dialogue.
At first I thought he said I would be as good as The Bard for the evening.
It turns out he was saying I was as good as barred.
Alice tells me she gave Ioan an ultimatum back in 2007. She'd been together with him for seven years and wasn't going to wait any longer for him.
They got married later that year and now have two children together. They're a great couple.
A couple of weeks back I also spoke to a man whose first name I'll never mock directly to his face Dwayne "The Rock" Johnson.
I'm pretty sure the big man must be cloning himself, as he's in Furious 7 and San Andreas in the space of a couple of weeks as well as a big-budget new TV show.
You'll need to watch out for it, it's called Ballers.
It's about football players, but sadly it's of the American variety. I'm telling you, there's a great movie out there about Scottish football.
Let's hope Hollywood have forgotten about A Shot At Glory…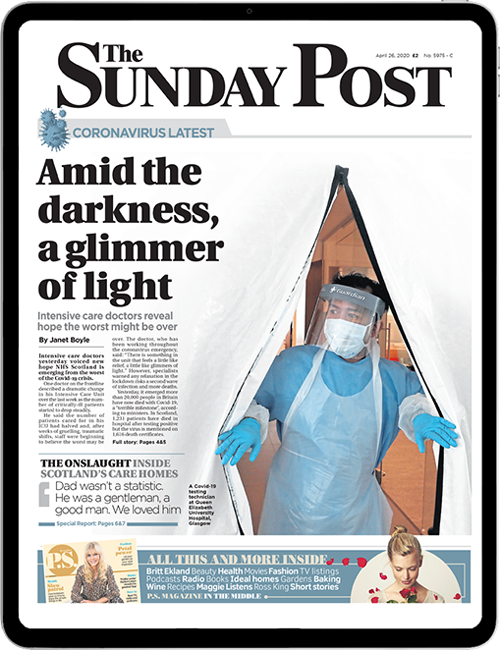 Enjoy the convenience of having The Sunday Post delivered as a digital ePaper straight to your smartphone, tablet or computer.
Subscribe for only £5.49 a month and enjoy all the benefits of the printed paper as a digital replica.
Subscribe