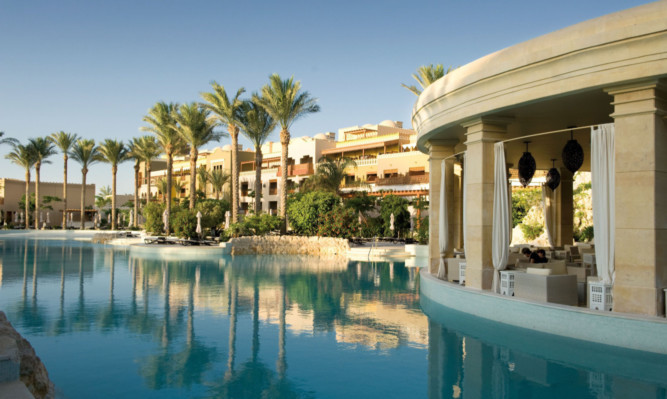 Get in the Red!
Finding cheap winter sun is a challenge for all, but you know what they say the early bird catches the worm!
So, even though the frost hasn't yet thawed, it's time to start thinking about next winter's holiday.
Trust me, you'll be pleased you did when you discover the bargains you can find if you book now.
Egypt has some good deals in terms of Sharm el Sheik and where I travelled to recently Hurghada.
I stayed at the Makadi Spa Hotel a luxury adults-only hotel with impressive accommodation, multiple options for dining and friendly service.
From its spacious rooms with large balconies to its infinity pool with views over the Red Sea, it's a winner.
It offers absolutely exceptional value for money, and you can combine a stay here with a boat trip down the Nile for a superb two-week holiday. Specialist tour operator Red Sea Holidays is the name to remember see redseaholidays.co.uk
This hotel has a beautiful beachside location on the northern side of Makadi Bay, 25km from the airport and 35km from the town of Hurghada.
Close by is a private beach with an easily accessible reef for snorkelling.
Food and drink-wise at this resort there are five la carte restaurants: steak, fish, Asian, fusion and Spanish.
Although it sells itself as 'all-inclusive' there are some bars and meals and drinks that you can't get as part of the package, but overall, most things are included.
Don't expect brand-name spirits or wines it's the local stuff (some of which is enough to make you tee-total), but you won't starve or go without just the usual really, for an all-inclusive!
Makadi Bay is one of the new resorts that have sprung up in Hurghada in the Red Sea Governate of Egypt, which extends from the western banks of the River Nile to the Red Sea itself.
You won't find many tombs, pyramids or ancient artefacts on this stretch of coast as the area was not settled in the time of the pharaohs.
Why you come here is simple to enjoy the fabulous coastline, mild climate, sandy beaches and friendly locals.
This area, in fact, only dates back to 1908 when a small group of fishermen built six huts that were used as a stopover when they were travelling from Saudi Arabia into Egypt.
When they were in Hurghada they met with traders from Egypt who wanted to buy dried fish and other goods.
They used a single tree, standing in the desert, to locate Hurghada. It was cut down in the 1950s to make way for a holiday home for the last King of Egypt!
With its year-round sunshine and stunning scenery, above and below the water, the Red Sea Riviera has long been a holiday favourite for sunbathing and a world class diving destination.
The former fishing of Hurghada has transformed itself into a spectacular retreat complete with 20km of golden sand and luxurious beachside hotels.
Head downtown to Old Hurghada and capture traditional Egyptian life around the mosques and lively bazaars. Or enjoy the modern town, with chilled out shisha cafes, bars, restaurants and boutiques.
Makadi Bay offers a wide range of facilities including an open-air theatre, horse and camel riding and a golf course.
There's also the Makadi Fitness Centre with fully equipped gym, five-a-side football and tennis facilities.
While you're at this resort you can snorkel, try quadbiking and camel rides on a desert safari or hone your haggling skills at the Makadi Centre shops and bazaar.
You have to keep your wits about you with Egypt as the political situation is still volatile.
Always check at gov.uk/foreign-travel-advice.
There are checkpoints around Hurghada and throughout the Red Sea Governorate.
Also there are roadblocks in place in the town and monitoring of areas often frequented by tourists.
Luxor is within reaching distance (four hours drive, though) and is popular with those wishing to see famous sites such as the Valley of the Kings.
At the moment I'd avoid Cairo.
For something a little different, take a trip to the nearby island of Giftun, an unspoilt spot of white sands and a less explored coral reef.
Head a little further out and you can swim among the dolphins, vibrantly coloured fish and moray eels.
For more information see www.redseaholidays.co.uk, or call 0207 332 2670.
The five star Makadi Spa Hotel 7 all-inclusive nights, departing from Gatwick on or between 25th Nov 11th Dec 2015, including return flights, resort transfers, 20kg luggage, from £719 per person. Tel 0207 332 2653 or visit redseaholidays.co.uk.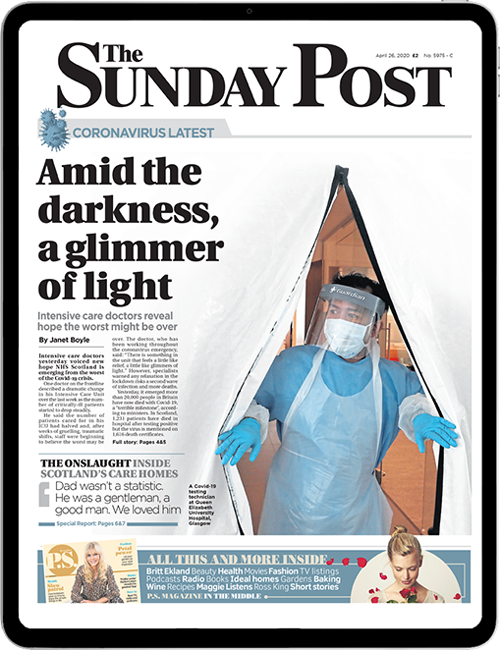 Enjoy the convenience of having The Sunday Post delivered as a digital ePaper straight to your smartphone, tablet or computer.
Subscribe for only £5.49 a month and enjoy all the benefits of the printed paper as a digital replica.
Subscribe