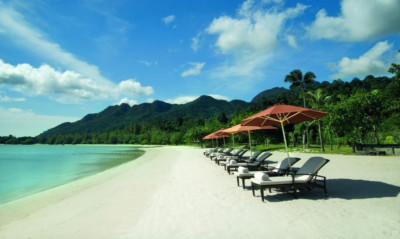 Cheap and bountiful.
Scots writer Cathie Devitt's play Mammy was a hit at the International Comedy Festival and the Edinburgh Festival. Cathie, 56, is just about to publish the first in a trilogy of books set in the world of witchcraft.
Don't Drink and Fly (Roundfire Books £8.99) is out on October 31 and Cathie has the inside track as she has a friend from Glasgow who is a witch. Cathie lives in Erskine and has two daughters, Cassandra, 34, and Megan-Rose, 17.
"Looking back, my holidays have been a bit of a bargain, thanks to family discounts. My dad worked for the railways and got free rail tickets so we used to go wherever we could take the train.
"It was the traditional favourites such as Largs and Saltcoats but I particularly remember Arbroath where we used to stay at the Red Lion caravan site.
"It was good old-fashioned fun, playing cards and Chinese ropes. My foreign holidays have also been governed by my family's work.
"My younger sister Janis worked for British Airways until recently and we had loads of holidays as she got cheap staff travel.
"One of the most memorable breaks was to Langkawi in Malaysia. It's a typical 'Bounty advert' place with stunning white sand and clear waters.
"My mum and dad had retired by that point and they came along with us. Being a working class family, this was out of this world for us. Watching my mum and dad walking along the beach holding hands was so sweet.
"I think they were 17 and 19 when they got married and were really skint then, so this was so different from anything they had experienced.
"There were so many surprises. When you went into a shop in the morning the staff would all be lined up wearing white gloves and they'd shake your hand to welcome you.
"My dad got chatting to a guy at the hotel and he invited us back to his shanty town house to meet his wife and family. They cooked a meal outside and we sat on the floor and ate it in their traditional fashion.
"The man was telling us about the culture where a wife can't turn her back on her husband you have to back out of the room and can't sit with her head higher than her husband's.
"I couldn't help but laugh because my mum was doing just that as she was sitting on a chair and said she couldn't get down onto the floor as she'd never get back up!
"Another really memorable one for a different reason was to Krakow in Poland. It was really beautiful but we took a train trip to Auschwitz. There were loads of tourists but everyone was very quiet and respectful.
"It really made you feel so humble that you were walking in the footsteps of these people who had experienced these terrible atrocities.
"My last holiday was in Cornwall, where I stayed in a fisherman's cottage on Mevagissey and finished the book."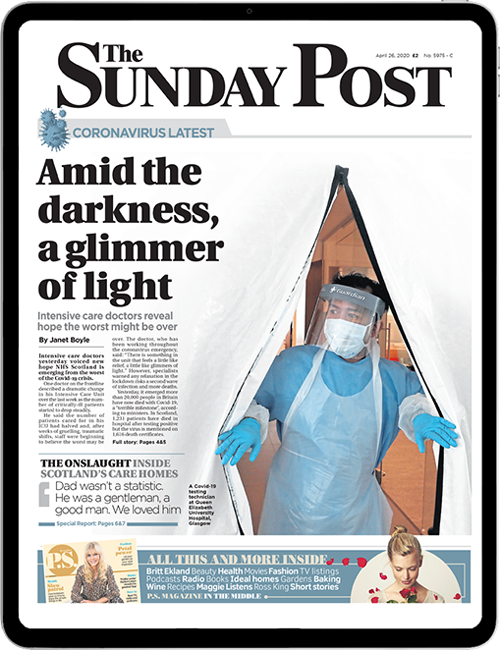 Enjoy the convenience of having The Sunday Post delivered as a digital ePaper straight to your smartphone, tablet or computer.
Subscribe for only £5.49 a month and enjoy all the benefits of the printed paper as a digital replica.
Subscribe