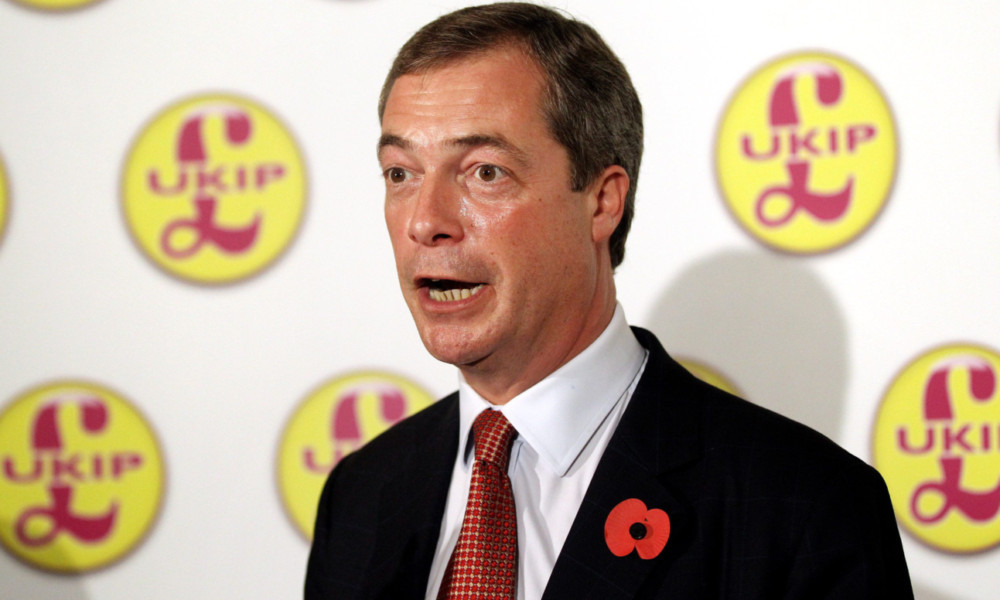 Going into the first parliamentary session of 2013, both halves of the Coalition have one party on their mind.
It maybe says a lot about Ed Miliband's Opposition that it is not Labour but UKIP.
Labour started 2012 woefully but they enjoyed a purple patch triggered by George Osborne's inept spring Budget. Miliband made hay during the resulting omnishambles, topping off his resurgence with a fine conference speech that all but guarantees he will be Labour leader come the 2015 general election, something that seemed unlikely at the start of the year.
However, as the economic indicators improved towards the end of last year Labour lost their way a little. Six by-election successes in November sounds like an impressive haul, but the story of those polls was the showing of UKIP.
At the start of 2012 UKIP were written off as a party of nutters and racists. Many on all sides still view them as such but, after snatching a couple of second places at the by-elections and obliterating and embarrassing the Lib Dems, the party must be factored into the electoral arithmetic.
The Conservatives don't fear losing seats to UKIP particularly it's votes they're worried about and it wouldn't need many of their supporters to defect to have a big impact.
They cannot afford to lose any votes to UKIP in their target constituencies or, just as vitally, in the marginals they won last time round and must defend in 2015.
To that end the Prime Minister is preparing to announce that his party will fight the next election on a promise to hold a referendum on membership of the EU. He's been agonising over the speech for weeks. One commentator recently suggested the reason we've not heard the speech so far is because the PM hasn't made up the policy yet. He must perform a tricky balancing act offering enough to keep the right happy without scaring the more sensible centre and, crucially, the business community at a time when all efforts are supposed to be focused on growth.
The Liberal Democrats, on the other hand, don't appear to be in a straight fight with UKIP. Certainly on policy they are worlds apart no-one floats between the wishy-washy Euro-loving Lib Dems and the black-and-white Euro-hating UKIP.
But the two are locked in battle to be the nation's third party. In poll after poll UKIP are hitting 12-15% while the Lib Dems trail on 9-12%. The problem for the Liberals is that they are no longer a party that can say anything without fear of having to actually implement it in Government. UKIP are that party. People vote UKIP at by-elections knowing it won't mean anything other than the Tories won't win that seat. Vote Lib Dem and you might get some of their policies, others the good ones like scrapping university tuition fees might be sacrificed on the altar of practical politics.
Nick Clegg recently made a speech attempting to set out what the Liberal Democrats are and what they stand for now, halfway through a term in government. It didn't garner much attention because the answer was unclear.
Satirical puppet show Spitting Image used to characterise Clegg's predecessor Paddy Ashdown's policies as "neither one thing nor the other thing but something in between". Clegg seems to have taken that to extreme the Lib Dems are neither a party of Government nor of opposition but both, or something in between.
UKIP, on the other hand, know exactly what they are and, just as importantly, what they are against the EU and political correctness. In these days of Coalition government certainty is a rare commodity. Expect UKIP to cash in its value in 2013.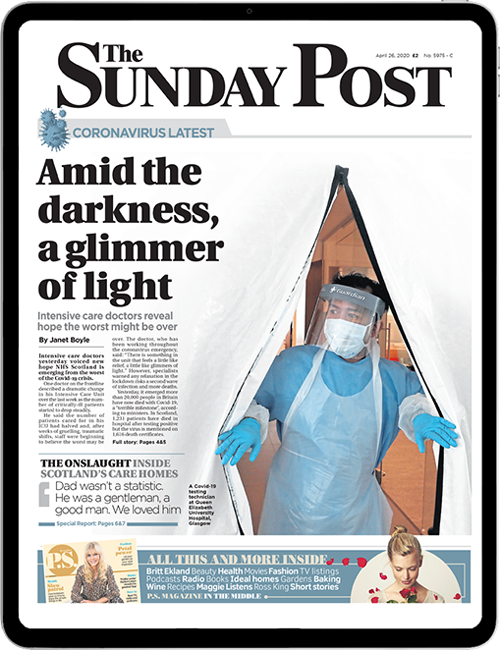 Enjoy the convenience of having The Sunday Post delivered as a digital ePaper straight to your smartphone, tablet or computer.
Subscribe for only £5.49 a month and enjoy all the benefits of the printed paper as a digital replica.
Subscribe