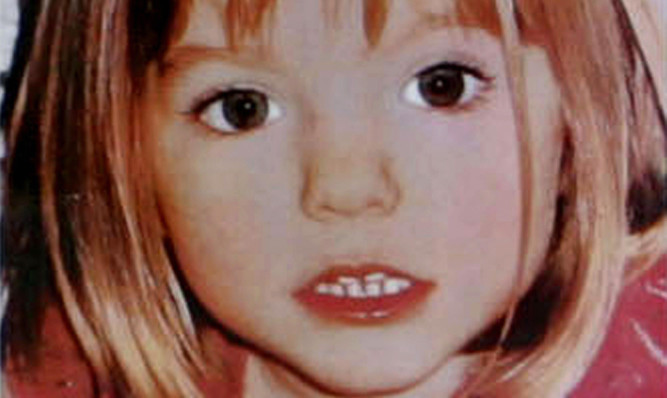 If you look at it in terms of cold hard cash then I suppose you can understand why a police chief is saying it is time to stop looking for Madeleine McCann.
The chairman of the Metropolitan Police Federation, John Tully, believes it is time to wind down the investigation.
The best efforts of the Met Police since they began their own inquiry in 2011 haven't really turned up anything new and the cost had been at least £10 million.
And yet, how can you put a financial figure on the life of a little girl, and how can you walk away from this utterly heartbreaking case when her fate remains unknown.
As we are all aware, three year old Madeleine disappeared on May 3, 2007, while her mum and dad were out having a meal with their friends during their holiday in Praia da Luz, Portugal.
Since then Kate and Gerry McCann have worked tirelessly to find their daughter.
I have interviewed them many times I am always struck by their determination and optimism.
Even now after almosteight years they refuse to give up hope. And who can blame them. No parent can ever give up on their child.
Poor Kerry Needham has never wavered in her determination to find her son Ben, who disappeared on the island of Kos in Greece 23 years ago. She has campaigned to have money made available to try to find Ben and there's a hard-working movement on social media to keep the hunt alive. She will never stop searching and hoping and neither will Kate and Gerry.
And there are plenty of stories to keep that hope alive.
A woman in South Africa was recently reunited with her daughter after she had been missing for 17 years. Celeste Nurse was still in hospital after having given birth to her baby when the child was snatched from the ward at just three days old. The kidnapper was finally discovered all of those years later.
Celeste said not a day went by when she didn't think about her missing child and she wrote to Kate and Gerry McCann telling them that miracles can happen.
So while there are calls to stop the search for Madeleine on the grounds of cost and manpower concerns, should we really be giving up on this poor child and others like her?
Imagine now you would feel if it was your son or daughter who was missing. You would do anything in your power to find them and that's exactly how all the parents of disappeared sons and daughters feel.
There are some things that just shouldn't have a price tag.This article was amended on April 1 to reflect the fact that Madeleine's disappearance occurred on May 3, 2007, and not May 4, as originally stated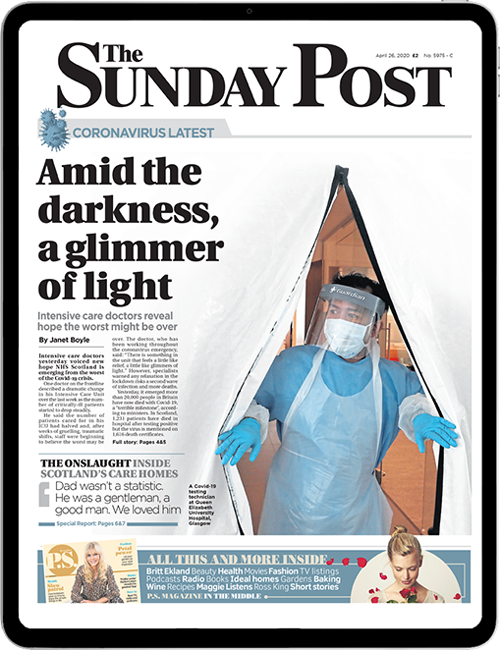 Enjoy the convenience of having The Sunday Post delivered as a digital ePaper straight to your smartphone, tablet or computer.
Subscribe for only £5.49 a month and enjoy all the benefits of the printed paper as a digital replica.
Subscribe