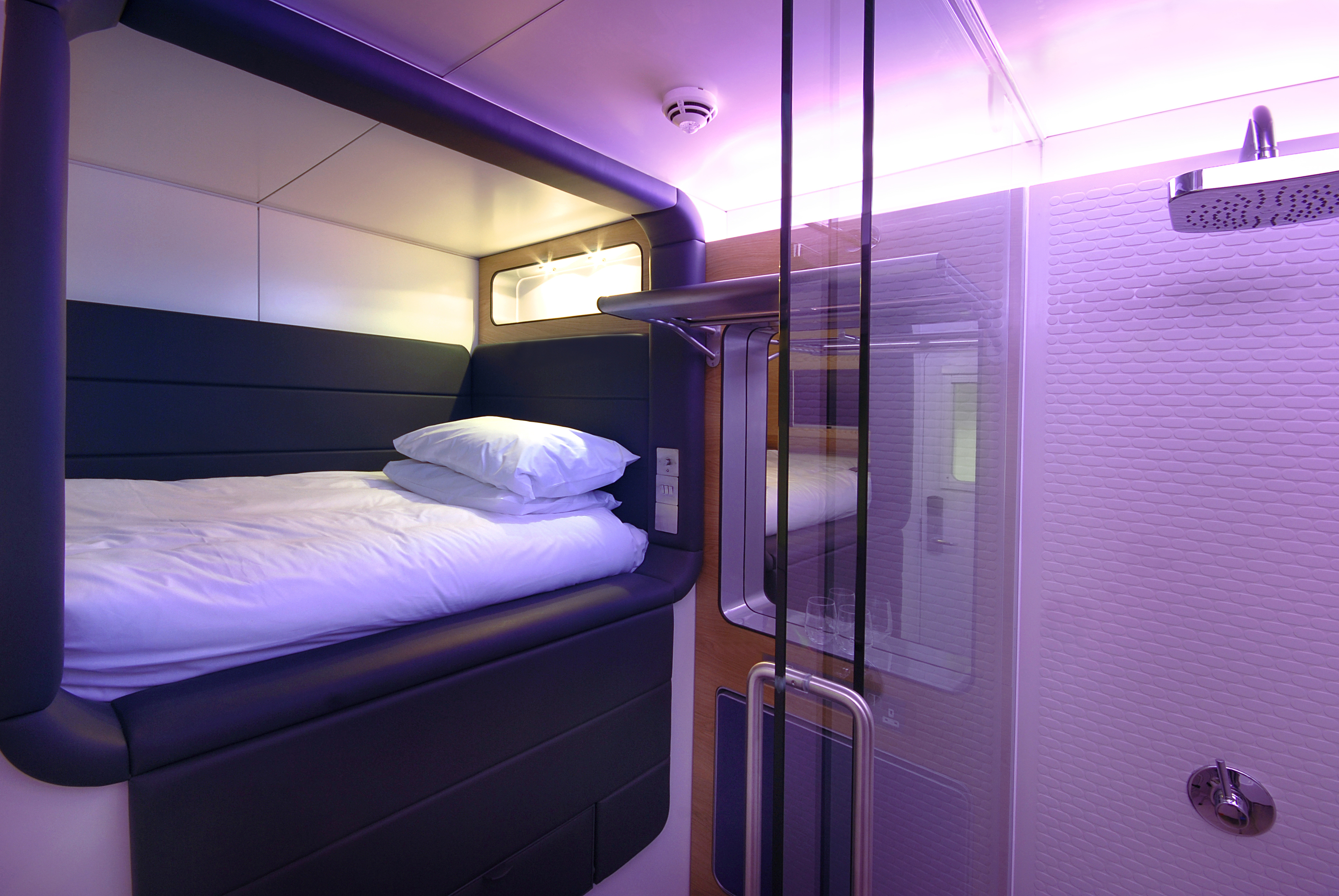 AFTER a bit of a tiring flight, I'm relieved to touch down at London Gatwick Airport late in the evening.
In the morning I'm heading into the capital to sightsee, but some much-needed shut-eye is the first on my agenda.
From the north terminal I hop on the free two-minute shuttle service to the south terminal in search of my bed – with a difference – for the night. Different, for a start, because it's underground!
Yotel is a modern, technology-focused hotel concept while YotelAir is the airport brand.
Each hotel has small yet smart rooms called cabins, which guests can pay for by the hour – checking in and out at any time, 24/7.
I take the lift down to Mission Control, known to technophobes as reception, where a friendly member of the crew hands me my key.
There's no restaurant down here but hot drinks are free and snacks can be purchased from the Galley.
My futuristic quarters – a seven square-metre standard single cabin – are larger than I expected. And the signature purple Yotel lighting offers a sense of twilight – making up for the lack of windows.
The space is strategically split into three zones – the bed bay, a central area for your luggage and the bathroom. I'm impressed by how clean and functional everything is.
To access the elevated bed, nestled in an alcove on one side of the chamber, there's a fold-down step in the wall.
Alternate cabins have upper or lower sleep pods so if scaling a wall to get to your bed is a problem I'm sure you can request a lower berth compartment.
The mattress feels wider than that of a single bed.
In fact, Yotel suggests two 'snuggle-friendly' people can squeeze into the space. When prices for a four-hour minimum stay start at £34, it's a real steal. I paid £65 for an eight-hour stopover.
But for those who prefer to thrash about a bit, or if you want to be able to watch and not kick the flatscreen TV at the foot of the bed, Yotel advises booking two standard cabins or a premium cabin.
The premium option starts at £49 per minimum four-hour stay.
I slept soundly – waking up in my snooze dock feeling recharged.
Ready to roll, and inspired by my bargain basement – literally – stay,
I set off on a mission to see some top London attractions without breaking the bank.
The quickest way to London from Gatwick is the Gatwick Express – a non-stop train service to London Victoria that runs every 15 minutes with a journey time of 30 minutes for £17.80.
This is fast but not cheap, so for extra savings book in advance online at www.thetrainline.com.
From London Victoria, it's a 10-minute stroll to the forecourt of Buckingham Palace to watch the Changing of the Guard ceremony. This military drill, which is free to behold, lasts around 30 minutes.
The next stop on my cheapie culture trek is the National Gallery, just a short bus journey from Horse Guards Parade to Trafalgar Square.
Home to masterpieces by da Vinci, Rembrandt, Picasso, Monet and Van Gogh, admission to this incredible institution is also free.
Although the gallery cafe's food is mouth-watering, the prices are eye-watering.
So I take the Underground to London Bridge station for lunch at Borough Market.
Offering everything from a fish supper to tapas, it's not hard to find something scrumptious on the cheap.
Heading west on foot along the waterfront, I reach the open-air Shakespeare Globe Theatre. For every performance, there are 700 tickets at £5 each – the bard on a budget.
No umbrellas are allowed, so make sure you're dressed properly in case of a downpour!
Contact YotelAir Gatwick on 0207 100 1100 or visit www.yotel.com
---
READ MORE
Explore the dark heart of London with gangland tour
The Queen gets the clan together for her 90th birthday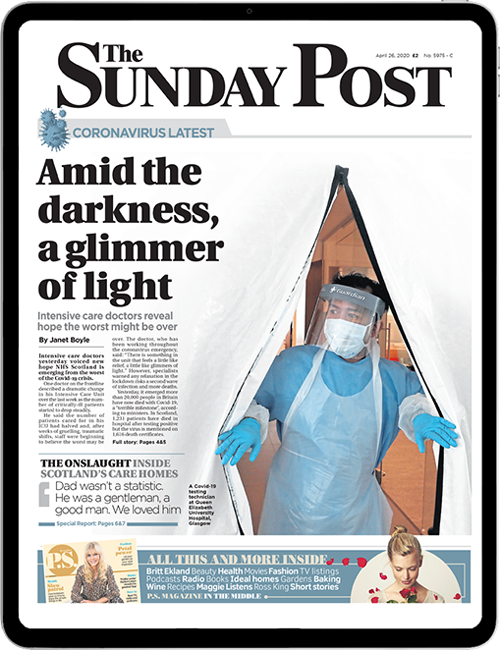 Enjoy the convenience of having The Sunday Post delivered as a digital ePaper straight to your smartphone, tablet or computer.
Subscribe for only £5.49 a month and enjoy all the benefits of the printed paper as a digital replica.
Subscribe