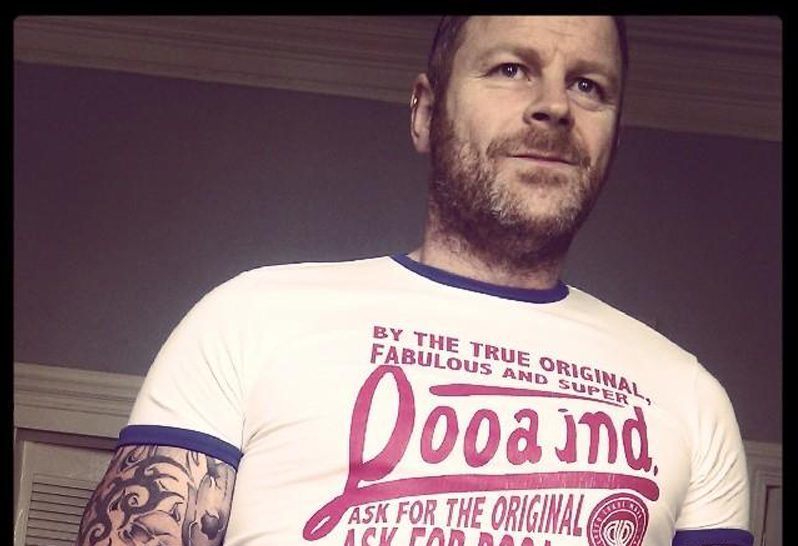 A WAR veteran hid a video camera in a plant pot to catch a care worker who was stealing from him – only for the shameless thief to stay in his job.
Shocking images captured by the secret camera show Salvation Army carer Drew Murphy casually rifling through his victim's wallet and helping himself to a £20 note.
But rather than sack pilfering Murphy, the Salvation Army has allowed him to keep his job – and has sent him to work with vulnerable homeless people.
Murphy's victim, a 45-year-old father-of-one and former soldier from Greenock, Inverclyde, served in the 2003 Iraq War.
The proud ex-soldier now has extensive health needs and struggles to leave his ground-floor flat, where he is dependent on regular help from carers.
The victim, who asked us to identify him as David, said: "I looked on Drew Murphy as a friend as well as a carer – but all he did was abuse my trust.
"I left the army in 2004 and I've had a lot of problems since.
"But I never thought I'd be stolen from by a carer.
"How the Salvation Army can let this guy keep his job is beyond me – and to send him off to work somewhere else just seems totally wrong.
"Money had been going missing for a while – but I just couldn't work out how. I thought maybe I was just dropping it somewhere or being a bit careless.
"But after a while I really began to suspect it was Drew.
"Last Easter I had £180 in the house which I was keeping because my son was coming up from England to visit me and I wanted to treat him.
"But the money just disappeared.
"I didn't take it out of the house and the only person who came round was Drew.
"I thought about confronting him but then I thought: Who would believe me?
"I'm just an out-of-work ex-soldier with health problems – and he works for a Christian charity.
"That was the turning point. I thought: 'I'm going to get you.'
"So I went on eBay and bought a little security camera."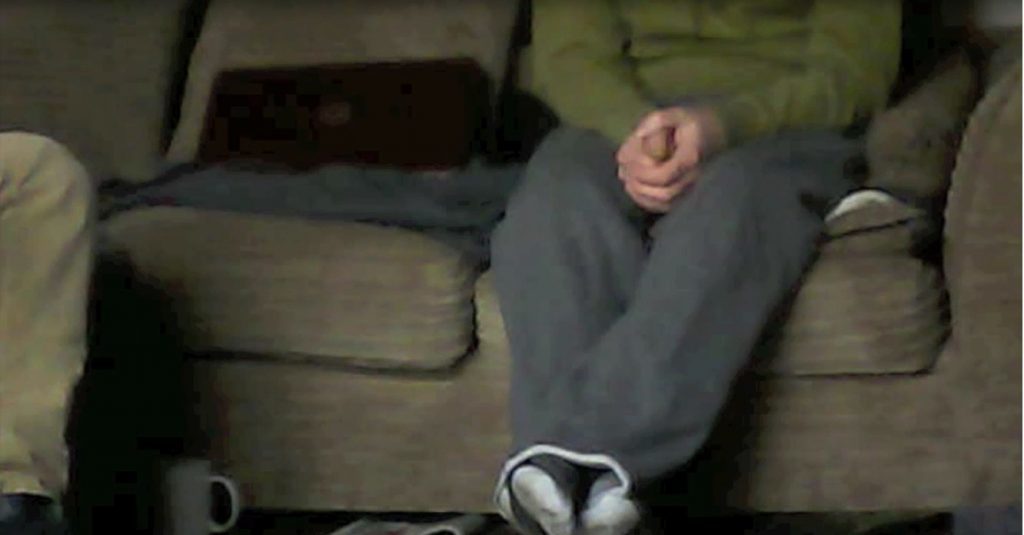 David hid the device in a flowerpot and even stuck leaves on it as camouflage.
Cleverly, he also initialled the notes in his wallet. And eight days later, brazen Murphy walked straight into the trap.
The video footage, which the victim passed to The Sunday Post, shows the pair sitting together on the sofa in the living room.
David, who is wearing grey tracksuit bottoms and a green jumper, gets up to walk into another room.
Murphy is heard saying: "Do you want me to shop for you?" David replies: "No, no my legs are fine."
Murphy asks if he's sure but the victim agrees that he "needs to stretch" his legs.
A kettle and a television can be heard in the background.
Seconds after the veteran leaves the room, Murphy ducks on to the floor to snatch the camouflage print wallet.
The thief, who is seen wearing tan trousers, trainers and a blue puff jacket, has to reach under the sofa to get it.
He quickly rifles through it and pulls out a £20 note, sliding it into his pocket before sitting back down on the couch as though nothing has happened.
After Murphy left, David checked the footage and called in police.
After a trial at Greenock Sheriff Court, Murphy was found guilty of stealing a £20 note in the course of his employment and was fined £750.
David assumed Murphy would be dismissed – but was astonished to discover he had been allowed to keep his job.
And The Sunday Post can reveal that care worker Murphy has now been transferred to the Eva Burrows 1st Stop Project in Cambuslang near Glasgow, which provides a temporary home to people who become homeless.
It can house up to 40 people at one time.
The Salvation Army's website states the project "provides direct access emergency accommodation for both single individuals and homeless families".
Angry David is demanding to know why Murphy was allowed to stay in work.
"A convicted thief is caught stealing and they transfer him," he said last night.
"That can't be right."
A Salvation Army spokesman said it has strict procedures in place, that were not followed on this occasion.
He said the organisation is "aware a member of staff has been convicted of theft following his failure to follow these procedures".
"The action we promised to take was to continually monitor Mr Murphy in line with the policies and procedures of our homelessness services unit," he said.
"In light of the outcome of the recent court case, we have held a further disciplinary hearing.
"While we recognise Mr Murphy failed to follow our agreed working protocols, we have an obligation to follow legal process so therefore are not a position to provide any more details at this time."
---
READ MORE
111,000 'sandwich generation' cancer carers in UK, says Macmillan support group
Age UK reports nearly two-fifths rise in carers over 80 in seven years