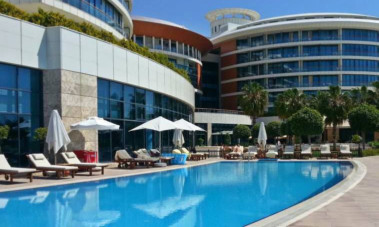 Terrified holidaymakers have told how they were forced to flee for their lives after fire tore through their upmarket hotel.
Guests at the five-star Hotel Baia Lara in Antalya, Turkey, had to battle their way to safety as stairwells and passageways filled with thick smoke.
Some had to use the lights on their mobile phones to guide themselves through the black fumes.
But, incredibly, they claim the alarm failed to sound as the blaze which broke out just after midnight took hold.
And many insist they only escaped after being woken by the screams of frightened guests crying for help.
Sarah Bruce, 41, from Dundee, was staying at the Baia Lara with her husband Fraser and their 13-year-old son Gregor.
Sarah recalled: "It was terrifying. The corridor was pitch black and the fire alarm wasn't going off.
"The further down we went the thicker the smoke got. We didn't know if we were heading into the fire or not.
"People were panicking. But when we finally got outside, there were no holiday reps and no management to give any help."
Sarah and Fraser are among 75 British tourists now seeking legal advice over the incident.
Health and safety consultant Euan McKie, from Edinburgh, was also caught up in the drama.
The 40-year-old, who booked through travel giant First Choice, was on holiday with his wife Lynn, 38, and sons Finlay, 11, and Murray, six.
He told The Sunday Post: "There was no fire alarm and no lighting I had to use my phone to light the way through the smoke.
"Some people were taken to hospital with smoke inhalation. Others were collapsing. Once we reached safety, we were left outside for four and a half hours.
"I had one towel and a bedsheet to keep the whole family warm."
Frank Brehany, of Holiday Travel Watch, has called on Turkish authorities to conduct a full investigation.
He added: "I am shocked to hear of the apparent fire safety deficits at this hotel. We intend to ask the European Parliament to tighten up safety law in holiday accommodation."
Travel firm Thomas Cook said last month's fire is thought to have been caused by a power surge to an electric generator. They added that guests were offered support by the firm's "experienced resort team" in Turkey and UK "welfare team".
First Choice denied claims the fire alarm failed to go off.
A spokesman said its advisers provided support "within an hour".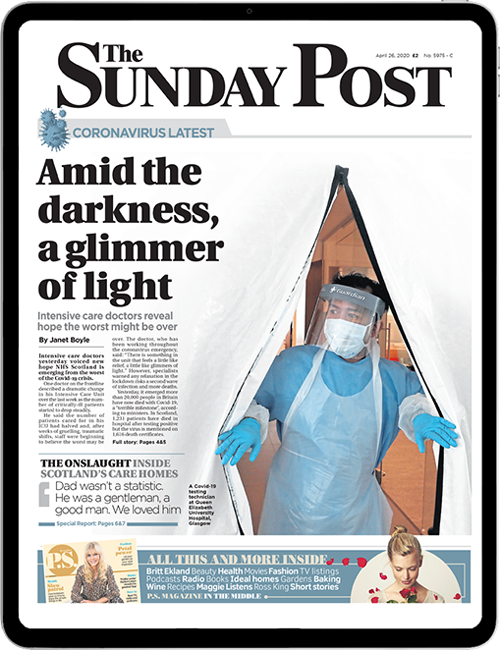 Enjoy the convenience of having The Sunday Post delivered as a digital ePaper straight to your smartphone, tablet or computer.
Subscribe for only £5.49 a month and enjoy all the benefits of the printed paper as a digital replica.
Subscribe